Great news for all you Solo: A Star Wars Story fans: it seems that Donald Glover may return to play a young Lando Calrissian once more. Eventually. Maybe. It's all a bit up in the air at the moment. But at the very least, Lucasfilm does seem to be interested in that prospect.
Donald Glover as Young Lando Calrissian: The Talk of Lucasfilm?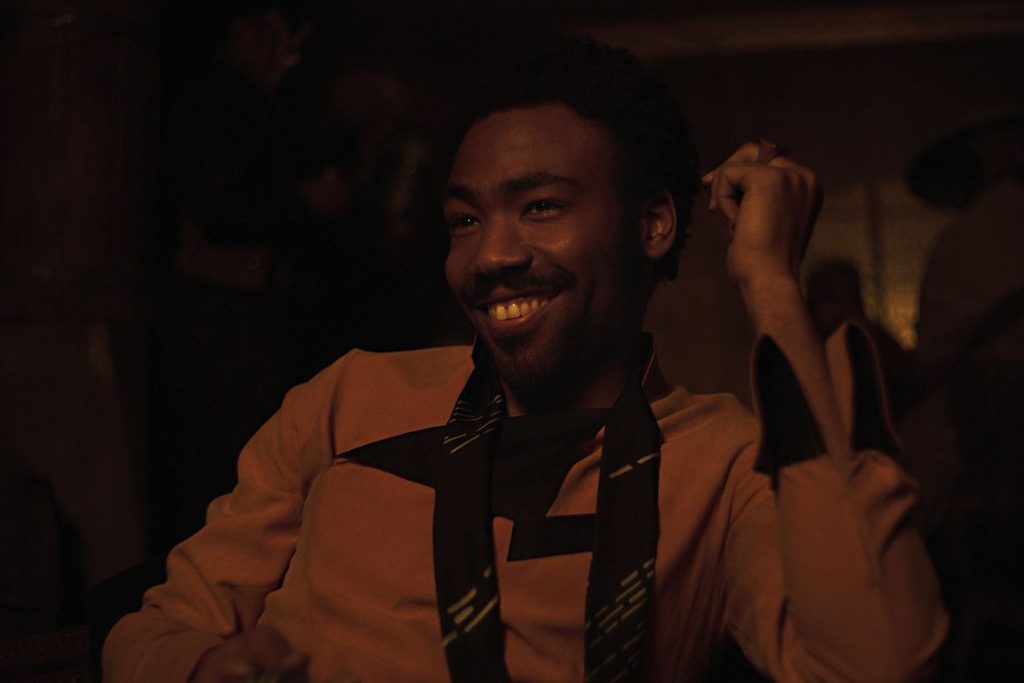 American actor Donald Glover recently conducted a video interview with GQ on YouTube in which he discussed various aspects of his life. Inevitably, the subject turned to Star Wars starting at 4:00. Fans of Solo: A Star Wars Story will clearly remember that Glover played a young Lando Calrissian in that Star Wars-flavored pulp Space Western film back in 2018, and it seems Glover remembers that role just as clearly. Especially given how eager he is to replay "the first Black man in space" (in his own words). Apparently, he thought that playing Lando was a "fun time", and would love to do it again given the chance.
Well, according to Donald Glover himself, that time might very well come in the near future. At the end of the interview segment where he talks about his time in Solo: A Star Wars Story, he drops a bit of a bombshell there. Apparently, he's been in talks with Kathleen Kennedy (and by extension Lucasfilm) to reprise his role as a young Lando Calrissian. Unfortunately, he doesn't reveal the nature of his talks with Kennedy. Non-disclosure agreements and all, you know. He can't go into detail without Kennedy "hunting" him down. So alas, all we have to go on is that those talks are happening, and nothing more. At least, for now. Tune back in to THS later to find out if Donald Glover or Lucasfilm reveals more Solo: A Star Wars Story at a later date.
Source: GQ YouTube