Are you a Grishaverse fan who just binged the second season of Shadow & Bone on Netflix? Are you already obsessed with Jack Wolfe as Wylan?
If you answered "yes," to the first question, I have to assume you also answered "yes" to the second. Wolfe is wonderfully charming as Wylan – and equally charming as himself!
We had the chance to sit down and chat with Wolfe about his current projects, plus everything from the last show he binged to his go-to karaoke song to his favorite pizza topping. Check out our interview below to get to know Jack Wolfe:
About Jack Wolfe's Recent Projects
Wolfe has a couple big fantasy projects releasing back-to-back. He stars in the musical feature film The Magic Flute (in theaters March 10), and season 2 of the Netflix series Shadow & Bone (streaming March 16). Learn more about both below.
Shadow & Bone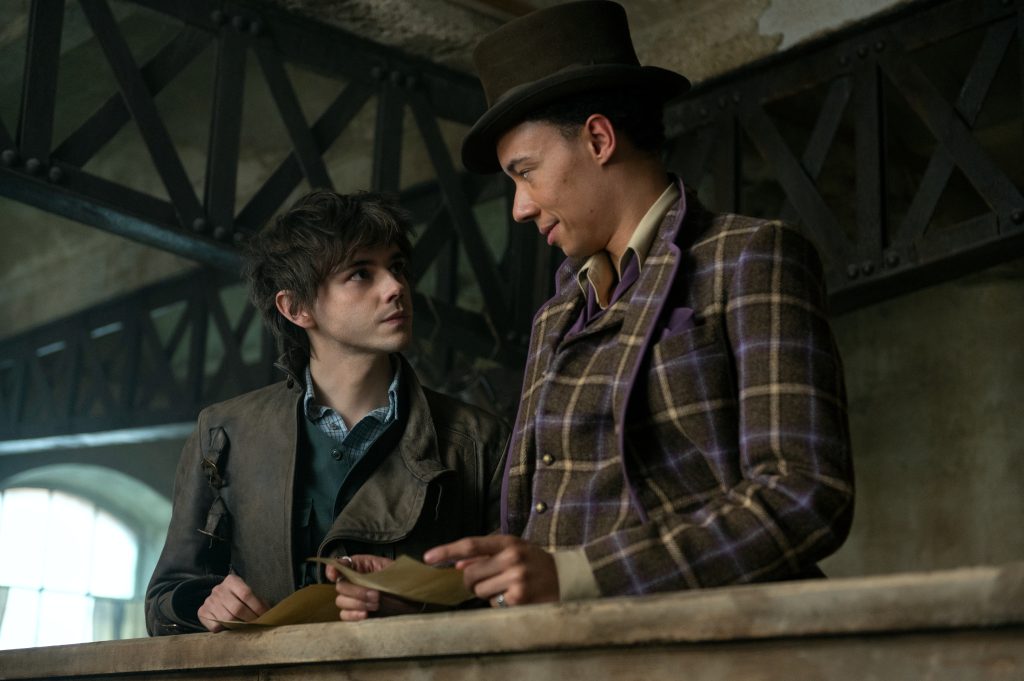 Shadow & Bone adapts author Leigh Bardugo's Grishaverse YA fantasy novels. In season 2, after Kirigan re-emerges from the Fold, he's more dangerous than ever. Alina and Mal, along with the help of new allies, embark on a journey to amplify her powers and bring down the Fold and the Darkling once and for all. Meanwhile, in Ketterdam, the Crows forge new alliances and contend with old rivals as they struggle to find their place in the Barrel. Their unique set of skills will have them once again crossing paths with the Sun Summoner herself. Wolfe joins the cast of season 2 as Wylan Hendriks, the new demolition expert for the Crows.
You can learn more about the series and read our review of season 2 here.
The Magic Flute
The Magic Flute brings Mozart's beloved opera to life. The film follows Tim (Wolfe), a teenager on two journeys: one at a prestigious boarding school to fulfill his aspirations as a singer, and another in a parallel world filled with fantasy and adventure. When he discovers a mystical gateway in the school's library, he is pulled into the fantastic cosmos of Mozart's opera, The Magic Flute, where imagination has no limits and the Queen of the Night (Sabine Devieilhe) reigns.
You can learn more about the film and read our review here.
Keep Reading: