Sony Pictures Home Entertainment announced today that Cliffhanger is getting a 4K UHD SteelBook release for its 30th Anniversary. The movie is a tense thrill ride for the ages, directed by Renny Harlin and written by Michael France and Sylvester Stallone. Here's the synopsis for Cliffhanger.
Sylvester Stallone, John Lithgow, Michael Rooker, Janine Turner and Ralph Waite star in this high-altitude avalanche of action: a non-stop adventure peak with suspense and capped with heart-quaking terror. For Rocky Mountain Rescue, the mission is almost routine: locate five climbers. With the woman he loves (Turner) and his best friend (Rooker), Gabe Walker (Stallone) braves the icy peaks only to discover that the distress call is really a trap set by merciless international terrorist Eric Qualen (Lithgow). Now millions of dollars and their own lives hang in the balance. Against explosive firepower, bitter cold, and dizzying heights, Walker must outwit Qualen in a deadly game of hide-and-seek.
Grab the limited edition SteelBook on 4K UHD on May 30th, wherever you get your movies.
Bonus Features Of Cliffhanger 30th Anniversary SteelBook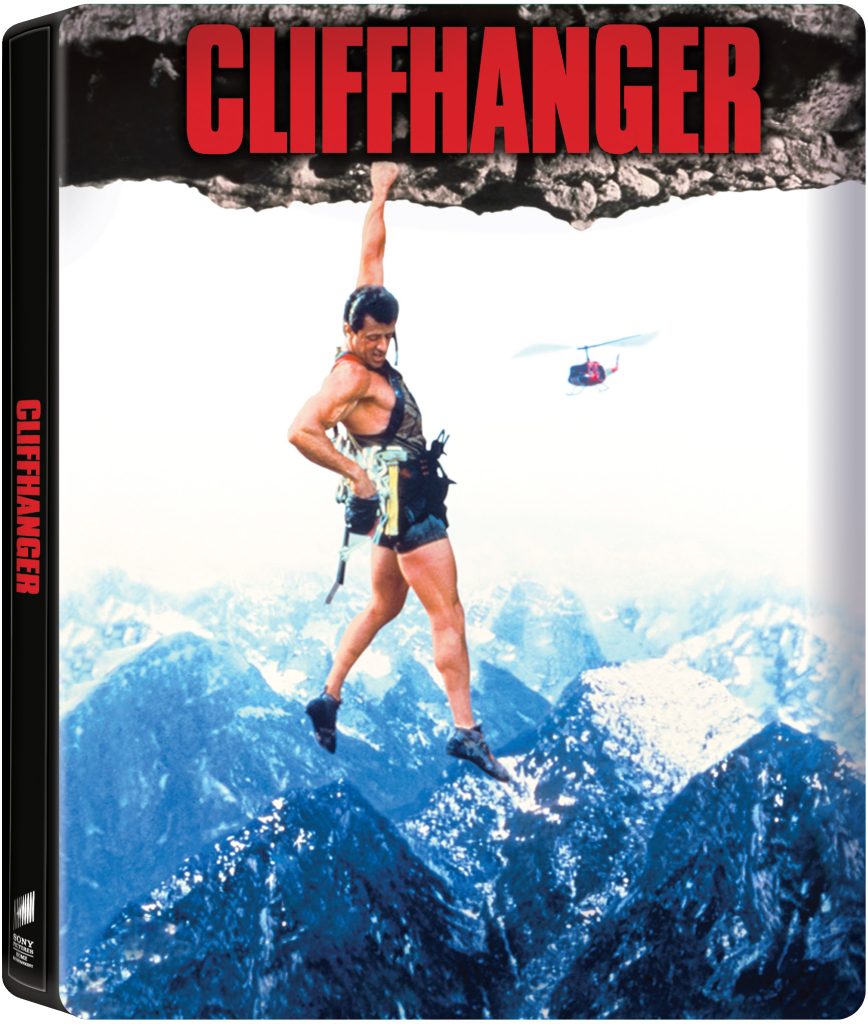 4K ULTRA HD DISC
Feature presented in 4K resolution with Dolby Vision, approved by director Renny Harlin
Dolby Atmos + 5.1 audio
Special Feature:

17 Never-Before-Seen and Previously Available Deleted Scenes

Presented in 2.40 and in HD
BLU-RAY DISC
Feature presented in high definition
5.1 audio
Special Features:

Commentary with Director Renny Harlin and Sylvester Stallone
Technical Crew Commentary
A Personal Introduction from Renny Harlin
Deleted Scenes with Director Intro
Stallone on the Edge: The Making of Cliffhanger
Special Effects Featurette
Storyboard Comparisons
Theatrical Trailer
For more on 4K or Blu-ray Releases, make sure to check back to That Hashtag Show.
Related: