February is here and that means it's rom-com season. It's been a long time since we've had a really strong traditional romantic comedy. It seems the genre is beginning to combine action/adventure like Sandra Bullock's The Lost City or Prime Video's Shotgun Wedding. So, seeing Reese Witherspoon (Sweet Home Alabama) and Ashton Kutcher (No Strings Attached) pairing up for a new movie, Your Place or Mine, my hopes were high.
WHAT IS YOUR PLACE OR MINE?
Your Place or Mine tells the story of Debbie and Peter. Debbie (Witherspoon) is a homebody, a single mother living in LA and dreaming of bigger things for herself. However, her best friend Peter (Kutcher) is her complete opposite. Peter lives in a boring high-rise in New York City. He runs through girls like he does outfits, but secretly yearns for more.
So, when Debbie has an opportunity in NY they swap homes and responsibilities. The two go on separate self-discovery journeys and eventually figure out what they truly want.
A GREAT PREMISE, BUT NOT IN LOVE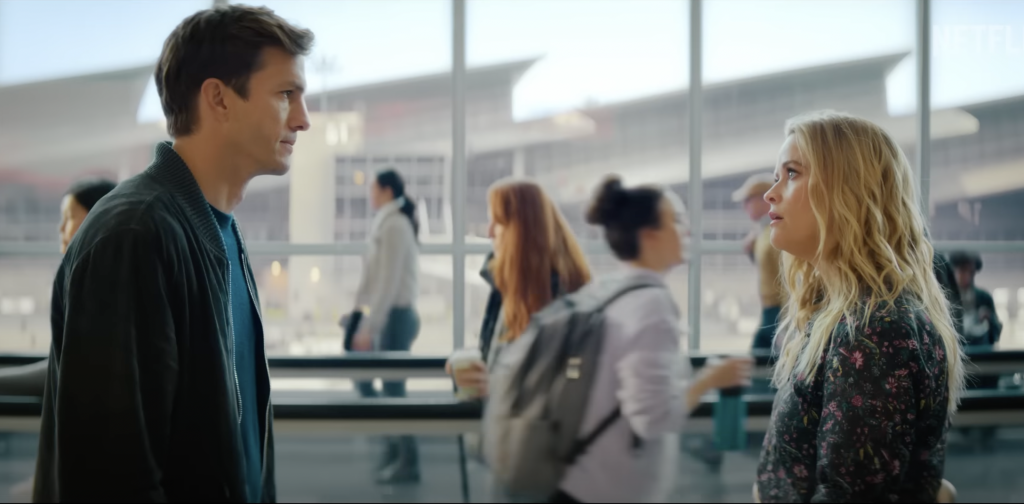 I'm a big fan of the friends-to-lovers trope. It's probably my second favorite next to enemies to lovers. I'm also a HUGE fan of Reese and Ashton separately. So, I was very excited to see them working together. However, after seeing the incredibly awkward press photos that even Kutcher's wife, Mila Kunis, I was nervous. Then after watching the film I understood.
Your Place or Mine isn't your typical rom-com. The two leads are already in love with each other after a night in their youth. However, never follow through because of Peter's fear. So, the two stay best friends and live their own lives. Then, the entire movie follows their own personal journeys of growth separately. The two eventually accept their love for each other and after Peter's adorable confession at the airport they live "happily ever after".
I enjoy getting to see and meet everyones fun, quirky, sidekick. Ashton Kutcher is incredibly charming, and, as always, very fun to watch. He truly carries the entire film on his charm alone. Reese Witherspoon surprised me because she's usually fantastic, but it reads as if she phoned in about half of the movie.
In their couple minutes/moments together, I enjoyed the two together. However, I can't help but feel slightly robbed by not getting more screen time for the two of them together. Part of me wishes they had cast two unknowns so I wouldn't feel like we missed out on something magical.
Your Place or Mine is now streaming on Netflix. Comment and let me know what you think!