If you were a kid in the 90s you know we had a lot of great cartoons. From Freakazoid to the Animaniacs there was no shortage of laughs. Some of these cartoons are even making their comebacks now. Well, it looks like we can add another one to the comeback list, and that is Biker Mice From Mars. Nacelle, the studio behind Netflix's The Toys That Made Us, has not only announced that they are looking to bring back the cartoon but also a new line of Biker Mice From Mars toys as well. You can check out the official details below.
Biker Mice From Mars
Nacelle, the studio behind Netflix's The Toys That Made Us, The Movies That Made Us, Kevin Hart's Guide to Black History, Mad About You (2019), and Behind The Attraction on Disney+, has struck a deal with Brentwood Television Funnies, to acquire Biker Mice from Mars, with plans to re-introduce the toy line in 2023.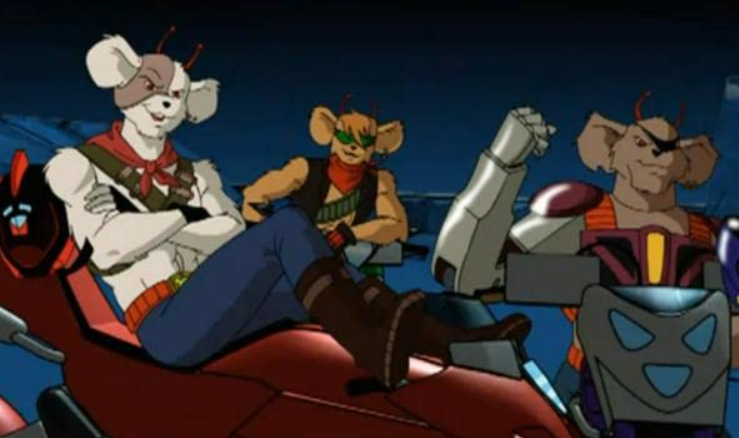 In 2022, Nacelle began reviving many beloved vintage toy lines such as Robo Force, Sectaurs, The Great Garloo, and Power Lords, with new action figures that honor the rich history of their predecessors.
On the planet Mars, there existed a race of anthropomorphic mice who enjoyed motorsports and had a very similar culture and society to that of human beings. Eventually, they were all but wiped out by the Plutarkians, an alien race of obese, foul-smelling, worm-eating, fish-like humanoids who plunder other planets for their natural resources. Three survivors: Throttle, Modo, and Vinnie, manage to find a spaceship and escape the Plutarkian takeover, but instead, they soon find themselves crash-landing on Earth in the city of Chicago. Along with a charming female mechanic named Charlene "Charley" Davidson, the Biker Mice must defend Earth and defeat the villainous Plutarkians, in an attempt to finally return to their homeland of Mars.
We Want TO Hear From You
Are you excited about the return of the Biker Mice From Mars series? What are your thoughts on this new and new image? Also, what other movies or series are you excited about that are releasing this year? That Hashtag Show wants to hear from you.
You can tell us your thoughts by leaving a comment below or hitting me up at NerdyVet574. You can also join me on That Hashtag Show Facebook page to chat about all the movie news. Also, make sure to stay up to date on all the Pop Culture news by following us at ThatHashtagShow.com.