Are you looking for some last-minute first ideas or something for yourself? Well, if you are a Marvel fan and or collector you will want to check out the new items available now from Diamond Select Toys. This week you will be able to find the all-new Marvel Select Red Hulk action figure and the Marvel Comic Gallery Beta Ray Bill PVC Diorama in most local comic shops. Here is a look at these new items.
Marvel Select Red Hulk Select Action Figure
A Diamond Select Toys release! We're seeing red! The Red Hulk returns to the Marvel Select collector's action figure line with this all-new figure! Featuring a completely new sculpt and 16 points of articulation, this figure stands approximately 9 inches tall with interchangeable hands and fists. Designed by Yuri Timg and sculpted by Gentle Giant Studios!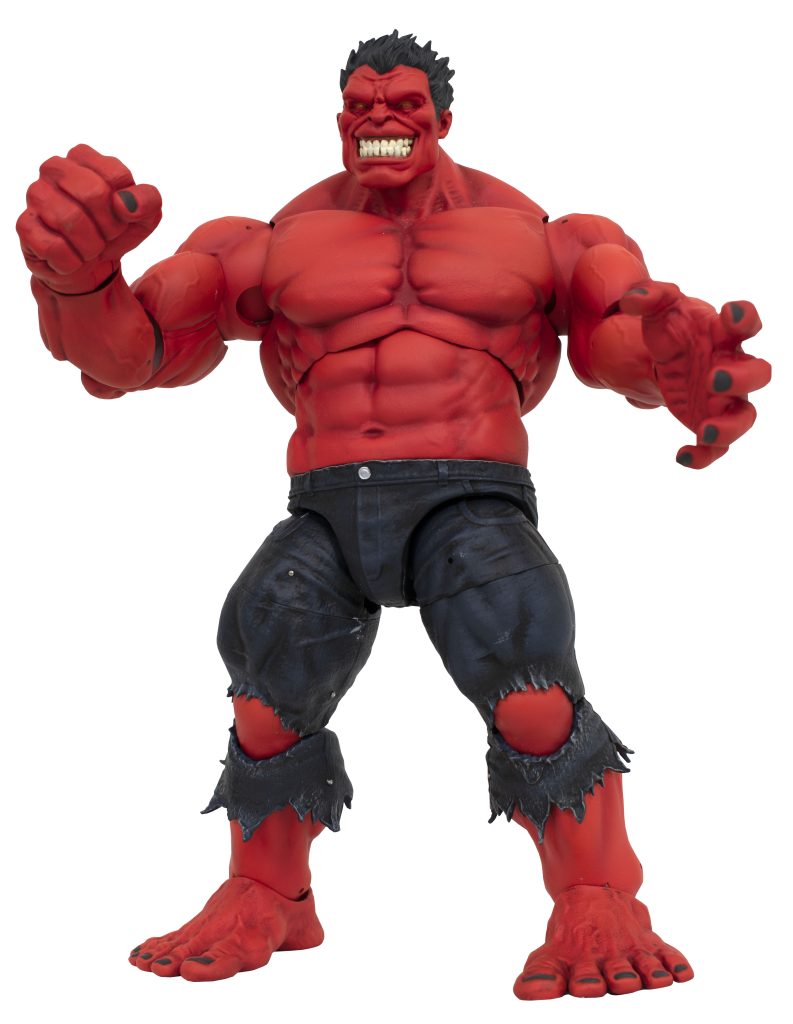 The Red Hulk came into being when longtime Hulk foe General Thaddeus "Thunderbolt" Ross" (also his former father-in-law) was given a serum that transformed him into a stronger, smarter version of the Hulk. Engineered by the criminal Intelligencia organization, as well as Doc Samson, the serum also caused the Red Hulk to get hotter as he expends energy.
Beta Ray Bill Gallery Diorama
A Diamond Select Toys release! Get ready for the thunder! The alien wielder of Stormbreaker, Beta Ray Bill, leaps off the comic page and onto your shelf as the newest Marvel Gallery Diorama! Leaping through the clouds, Bill is ready for battle, hammer in hand, with detailed sculpting and paint applications. This piece stands approximately 10 inches tall and comes packaged in a full-color window box. Designed and sculpted by Alterton!
We Want To Hear From You
Are you excited about the Marvel items from Diamond Select Toys? Are these a must-have for your collection? Also, what are some other Diamond Select Toys items you are excited about for next year? That Hashtag Show wants to hear from you!
You can tell us your thoughts by leaving a comment below or hitting me up at NerdyVet574. Or you can also join us on the Marvel Fanatics Facebook page and chat about all things Marvel. Also, make sure to stay up to date on all the pop culture news by following us at ThatHashtagShow.com.