Ever since I first saw La Bamba and What's Love Got To Do With It I have been a sucker for a biopic of my favorite musicians. However, when I saw the trailer for I Wanna Dance With Somebody I was skeptical. The story of the iconic Whitney Houston has been told through documentaries, books, and even bad Lifetime movies. What could this new film possibly add to the conversation? Let me tell you, it changes everything.
Directing I Wanna Dance With Somebody is Kasi Lemmons who also directed the Madame C.J. Walker series for Netflix. The script is written by Academy Award Nominee Anthony McCarten, the man behind Bohemian Rhapsody. Something that tends to happen in most films and documentaries about Whitney Houston's life tends to focus more on her tumultuous relationship with Bobby Brown, her addiction, and her death.
A FAMILY AFFAIR
As we all know, there is so much more to the songstress than those few things. This is where I Wanna Dance With Somebody gets it right! With the help of Clive Davis, as well as her brother and sister-in-law Gary and Pat Houston, McCarten is able to tell a story from the heart. The story that respects the artist while no longer holding back secrets.
Throughout the film, we get to see Whitney go from the young girl singing in church to the record-breaking, grammy winning icon we know her as today. However, the script doesn't play it safe or keep the story cookie-cutter. Instead, we see Houston's struggle with self-worth, the choices she makes in order to live up to other people's standards, the beginning of her addiction, to her final days.
NAOMI ACKIE SHINES IN I WANNA DANCE WITH SOMEBODY
However, no matter how good the writing is. No matter how good of a singer they cast the production team needed to find someone who could fully embrace Whitney. Someone who could make the audience forget that they're watching a movie and engulf them the way Whitney always did. Naomi Ackie (Dr. Who) does just that. Akie is stunning in her portrayal of Houston. She fully embraces everything about her from her tiny mannerisms, speaking voice, and cadence, down to the iconic jaw quiver. Her performance is nothing short of spectacular.
Honestly, my only issue – and it has zero to do with Ackie herself – is that a lot of the musical performances in the film feel like Whitney Houston karaoke. Good karaoke, but still…karaoke. There are moments that we do get to hear Whitney's voice like the Star Spangled Banner at the Super Bowl and the final Love Song Medley. I also think her voice may have also been sprinkled throughout a few of the other numbers. That said, Whitney Houston is nicknamed The Voice for a reason. There was and is no one like her. Her sound and tone are incredibly hard to impersonate. So, while Naomi Ackie has a gorgeous instrument…it's just not Whitney and I was pulled out of a lot of musical moments.
I'm sure using Whitney's voice throughout the majority of the film would've been expensive. However, I think it would've been worth it.
THERE ARE SO MANY THINGS I DIDN'T KNOW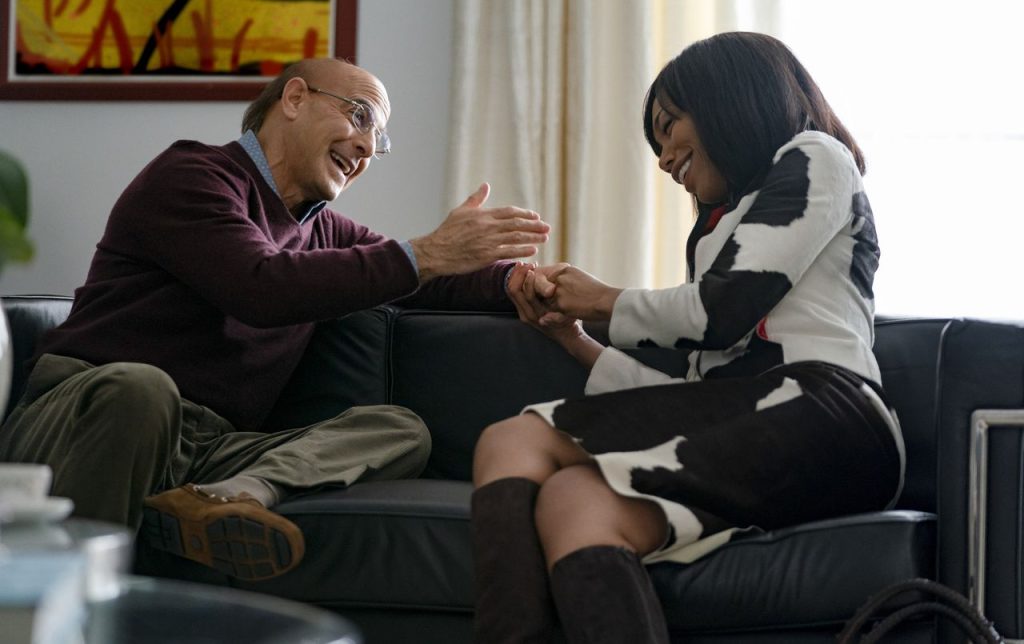 A person in Whitney's life who finally gets her truth is Robyn Crawford, Whitney's best friend, creative director, and rumored lover. I was never truly familiar with Robyn, and most films gloss over her as a character or paint her as a crazy lesbian who's in love with her friend.
However, in I Wanna Dance With Somebody, she finally gets a new story. We get to see how her and Whitney's relationship began (again according to Clive and her family), and how it evolves over time. This honestly took me by surprise and I'm so glad it's finally out there. Nafessa Williams (Black Lightning) as Robyn is a fantastic choice. She and Ackie have fantastic chemistry, and somehow she makes me understand the deepness of their relationship.
LOVE INFLUENCES ALL
I also never knew that Whitney's father ruined her financially or how close she and Clive Davis truly became. Davis has a hard and fast rule about not getting involved in his clients' personal lives, but somehow he just can't help Whitney. Stanley Tucci (The Devil Wears Prada) as Clive Davis is stellar. Tucci is one of my favorite actors. As soon as he walked on screen I knew exactly who he was supposed to be. Tucci portrays the music mogul effortlessly, with kindness, and heart.
I also appreciate that this film in no way forgives or blames Bobby Brown for Whitney's downfall. However, it does hold him accountable in a way that no one else has. We see how they are both addicts. How they are both feeding on each other's addiction. We also see that Bobby Brown is a leach who refuses to let his wife get the help she desperately needs when many offer it. So while he may never have introduced drugs to Whitney Houston he still had a huge part in her usage.
I WANNA DANCE WITH SOMEBODY ENDS RESPECTFULLY AND ON A HIGH NOTE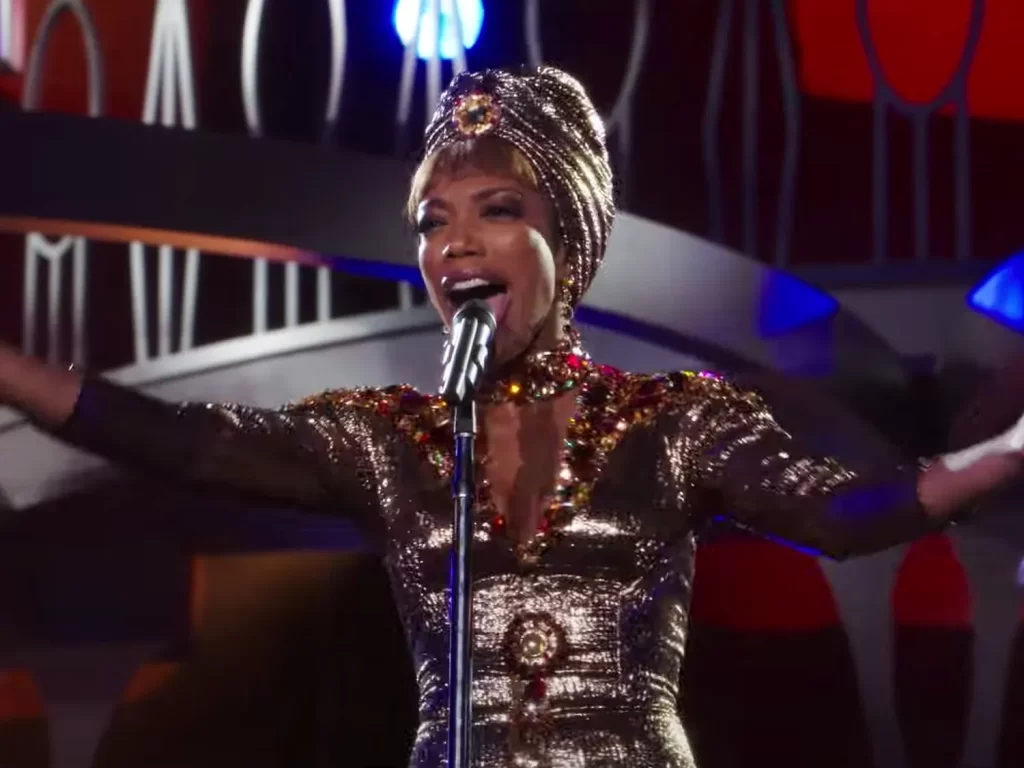 If you're unfamiliar, Whitney Houston passed away on February 11, 2012, in an accidental drowning in a bathtub at the Beverly Hilton hotel in Beverly Hills. Instead of showing us Whitney's true final moments, and someone finding her in the hotel room Lemmons and McCarten choose to remind us how beautiful Whitney Houston truly is. We get to see Naomi Ackie lip sync for her life to Whitney Houston's iconic 1994 American Music Awards Performance.
The credits to the film are filled with personal photos of Houston with friends and family with cards that remind us of her accolades. I Wanna Dance With Somebody is a great film to remember the good, the bad, and the ugly of the one and only Whitney Houston.
Check out the film in theaters beginning December 23, 2022!