Evil Dead Rise brings back the long-running franchise to theaters on April 21st, 2023. Director Lee Cronin told Empire Magazine all about the new film and even brought a new image to show off.
Here's what he told Empire:
It straps you onto a rocket that's fueled by blood. You can either get off or you stay on 'til it explodes.
Evil Dead Rise stars Gabrielle Echols, Morgan Davies, Nell Fisher, Alyssa Sutherland, and Lily Sullivan. Sam Raimi, Bruce Campbell, and Robert Tapert are producing the film, and according to Bruce, all three have been involved in the project every step of the way.
Here's the official plot synopsis for Evil Dead Rise.
In the fifth Evil Dead film, a road-weary Beth pays an overdue visit to her older sister Ellie, who is raising three kids on her own in a cramped L.A apartment. The sisters' reunion is cut short by the discovery of a mysterious book deep in the bowels of Ellie's building, giving rise to flesh-possessing demons, and thrusting Beth into a primal battle for survival as she is faced with the most nightmarish version of motherhood imaginable.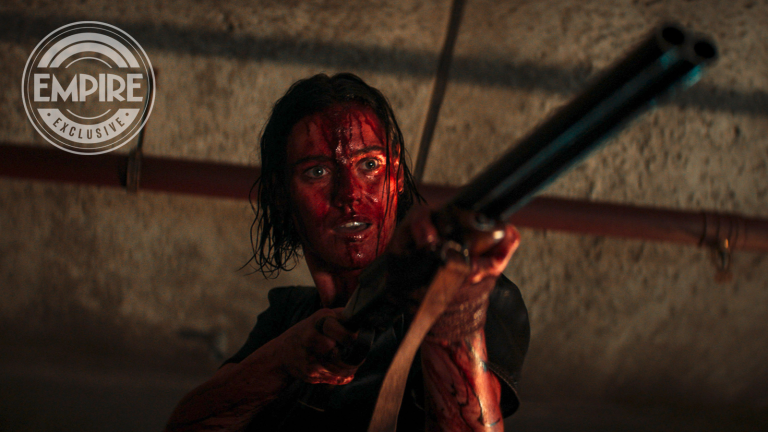 So, what do you think of Evil Dead Rise? Are you excited for Evil Dead to return to theaters?
For more on Horror, make sure to check back to That Hashtag Show.
Source: Empire Magazine
Keep Reading: