A24's The Whale is being billed as Brendan Fraser's (Doom Patrol) pièce de résistance. Personally, I find this to be an insult to this incredible man's body of work. But, let's start at the beginning.
The Whale is directed by Darren Aronofsky who is known for his artsy, poignant, sometimes crossing into the line of pretentious, films. Some of my favorites are Requiem for a Dream, and Black Swan. When taking the stage play of the same name written by Samuel D. Hunter, Aronofsky surrounds himself with impeccable acting talent.
Brendan Fraser leads the charge as Charlie. Charlie is a severely obese widow, who teaches online college courses. After finding out from his friend and enabler, Liz (Hong Chau), that he only has a few days to live Charlie tries to reconnect with his estranged daughter, Ellie (Sadie Sink). Ty Simpkins (Jurassic World) plays Thomas, a missionary for the local church. Samantha Morton (The Serpent Queen) plays Charlie's ex-wife, Mary.
THE WHALE STAGE-PLAY TO SCREEN-PLAY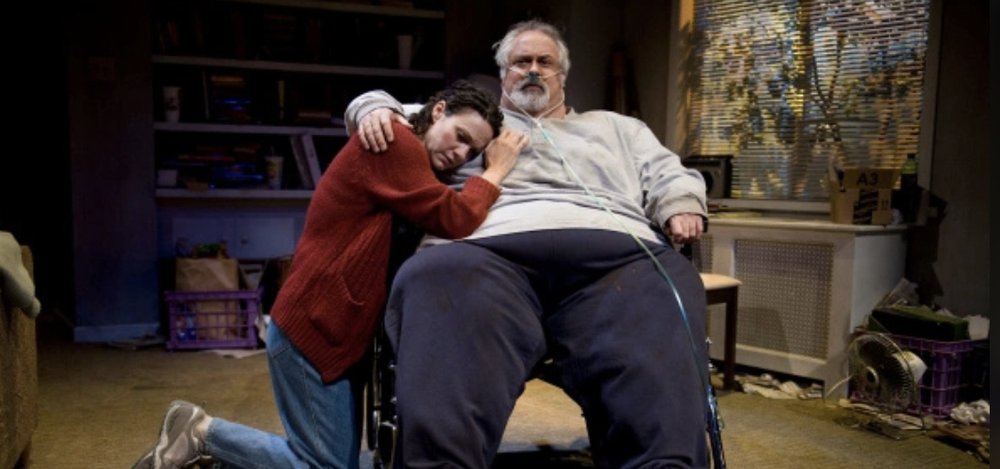 Sometimes it can be difficult to adapt a stageplay into a screenplay. The Whale sticks with the one location, choosing not to expand to the outside world which I think is a wise choice. The story is about Charlie at its core. Every scene is very long, and I don't say this in a bad way. The film holds onto the stage play style while also allowing the actors to sit in the dialogue, chew the scenery, and give incredible performances because of it. It would have been very easy to chop up the dialogue into something more conversational and I'm glad they chose not to do that. I also enjoy the choice of using the 4:3 ratio. It serves to make the audience uncomfortable forcing you into the scene and giving you nowhere to look away.
When it comes to the characters, they're all very likable, even the angst-ridden Ellie. Every one of them has a personal backstory that is slowly revealed over the course of the film. There is a ton of themes throughout stemming from depression, self-harm, self-love and acceptance, prejudice, forgiveness, and the mental harm of organized religions' stance and brainwashing against the LGBTQ+ community.
IMPECCABLE PERFORMANCES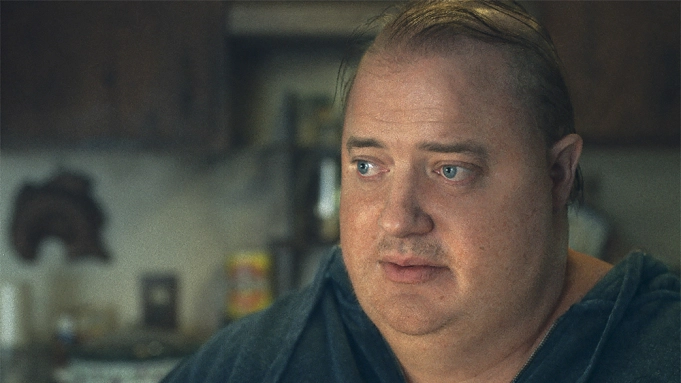 Fraser as Charlie brings his charm, heart, warmth, and understanding to the character, as well as his impeccable acting chops. Fraser became known as the funny guy in Encino Man, or the actions star of The Mummy. However, people forget what an incredible dramatic actor he is in School Ties, With Honors, and more, Seeing him fully embrace a deeper, darker, yet optimistic role like this again makes my heart sing. I absolutely believe that Fraser should be nominated for an Oscar for this role and could win.
Sadie Sink has been on my ones-to-watch list for a long time and has quickly become one of my favorite young actresses. It would be easy to have a character like Ellie become one angsty note. However, Sink has a way of finding the honesty, the heartbreak, and, every once in a while, kindness shrouded by the darkness in this character.
I remember seeing Ty Simpkins in Insidious. Watching his career grow, and his acting chops along with it has been a joy. As Thomas, Ty reminds me of every missionary to come to my home when I was younger – full of youth, hope for the future, and nieve. Hong Chau (The Menu) has the difficult job of playing not only Charlie's friend, and caretaker, but also his biggest enabler. While you won't always agree with her character's choices, Chau will make you understand them and still care for her.
HOWEVER, GREAT ACTING CAN NOT SAVE THE WHALE
Weirdly, I found The Whale to be one of the least Darren Aronofsky films I've ever seen. That's not a bad thing, but it was shocking. There are no weird artsy shots until the last 3 seconds. Most scenes are very settled in and grounded in a way that's very different for this director. Even the use of the Mobey Dick Essay, while interesting, was understated. However, I found the story and film itself to be one long episode of TLC's My 600lbs Life.
If you've never seen the reality series, the show follows and tells incredibly powerful stories and journies of morbidly obese people as they attempt to save their own lives. Which is the opposite of what Charlie is doing. In the series, we meet so many people, and learn their backstories and struggles with life which leads them to be where they are now. We meet their caretakers/enablers who are rarely sympathetic people. Some also have estranged family members who they try to reconnect with. So, while watching the film I was struggling to figure out what makes it so special..and never found it. To me, it feels like someone on the outside, who has never dealt with any of the subject matter personally is a huge fan of the show and wanted to write about it.
That said, I can accept that maybe this version of the story isn't for me. I do hope that someone out there who is struggling the way Charlie is can see the film and maybe make the opposite choice to choose life, to choose family, to choose themselves.
The Whale will be released in theaters on December 9, 2022.