While Dark Horse Comics has yet to reveal when Vol. 4 of Vox Machina Origins will be released, they did announce some new, really cool Critical Role Merch.
The items include two sets of shot glasses, a new puzzle, as well as a water bottle.
Let's start with the Puzzle
Product Details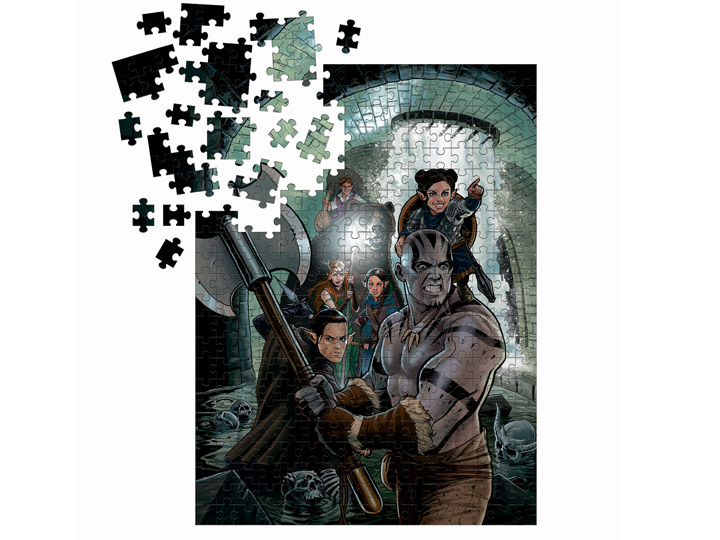 This new puzzle is Benjamin Dewey's artwork from Issue #2 of Vox Machina Origins:
Beneath the streets of Westruun, Vox Machina searches for a secret entrance to a mysterious mage's tower within the city. Will they find it before they are caught? Watch this artwork come together as a 1,000-piece deluxe matte puzzle, perfect for any Critical Role collection.
SHOT GLASSES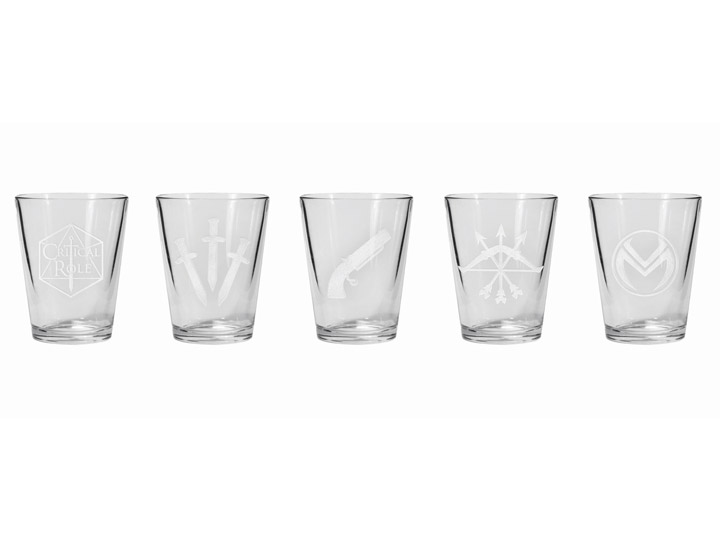 Personally, I think that these shot glass sets look incredible, and they are perfect for the next game night with your friends.
WATERBOTTLE
Finally, we have a new water bottle that is releasing as well, The artwork for this is from the cover of the first Campaign 2 art book:
From the glittering shores of Nicodranas, to the icy oceans surrounding Eiselcross, there is no shortage of alluring water in Exandria. Fill your Mighty Nein water bottle with the freshest of water to stay hydrated all day long! Features intricately colored artwork that depicts the legendary heroes of Wildemount.
All of these items are up right now for pre-order over at Big Bad Toy Store. The puzzle will be released on November 2nd, while the shot glasses and water bottle will release on January 25th.
For more on collectibles, make sure to check back to That Hashtag Show.
KEEP READING: