Are you looking for new releases in Film or Television to watch this weekend of September 16th!? Well, THS has you covered in our weekly series! So, make sure to come back each week as we compile all of our recommendations for you to check out on your days off.
However, I wanted to break down this list and make it a little more personal. Kind of like when you walk into a book store and see the wall of employee recommendations. So, I'll be breaking down this list as to what we at THS are watching, not necessarily every single thing releasing.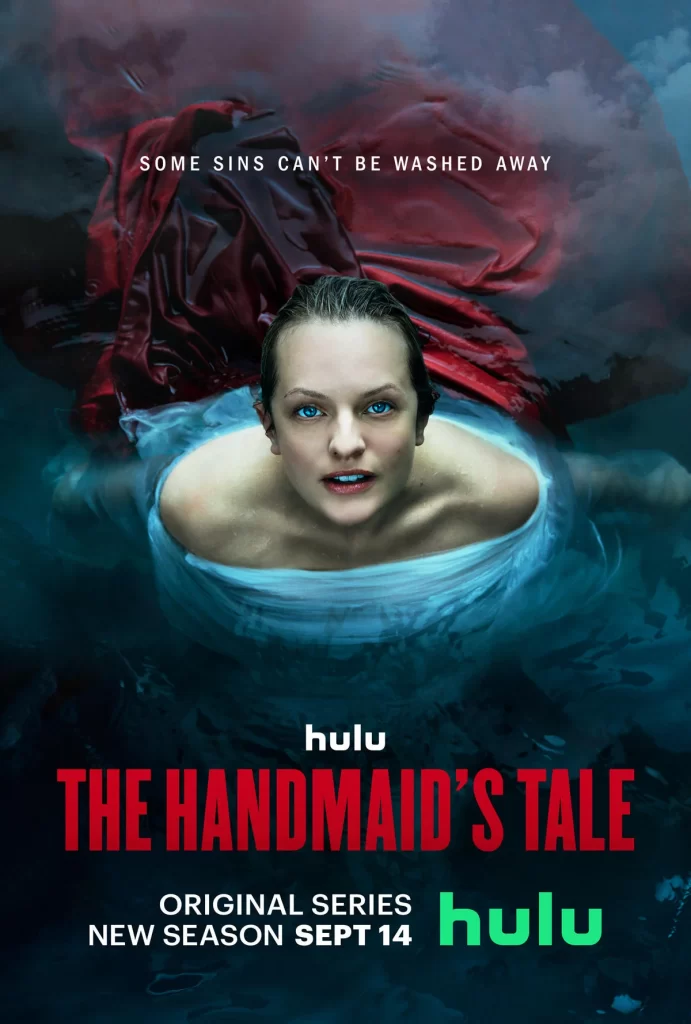 JESSICA'S WATCHING
The Woman King in theaters. Then, Do Revenge on Netflix, and the season finale of Harley Quinn on HBO Max. (It's a Girl Power weekend I guess, lol.)
SHAWN'S WATCHING
After an extended time of very little being released in theaters, we are getting a barrage of new releases… which means a little something for everyone. Out of everything coming out this weekend, "See How They Run" and "The Woman King" are at the top of my list. And I would definitely recommend "Do Revenge" on Netflix if you're looking for a fun and breezy guilty pleasure-type movie.
KAT'S WATCHING
I've got a hot date with Season 2 of Fate: The Winx Saga on Netflix while packing for Walt Disney World!
RHETT'S WATCHING
The rest of Cars on the Road on Disney+
SARAH'S WATCHING
I'm running to the theaters to see The Woman King. Then sitting on my couch to watch the new season of Fate: The Winx Saga on Netflix. Then, checking out Vampire Academy on Peacock, and Goodnight, Mommy on Prime Video.
LINDSAY'S WATCHING
The Woman King in theaters, The Good Fight on Paramount+, Reservation Dogs, Resident Alien, and The Handmaid's Tale on Hulu, AppleTV's See, and The Rings of Power on Prime Video.
BENJY'S WATCHING
After finishing watching Cyberpunk: Edgerunners on Netflix, I plan to use a special offer for a heavily discounted month of Disney+ to watch all the episodes of The Owl House that are on there, as well as Enchanted. The latter is in preparation for the sequel coming this November.
NEW RELEASES – WHAT ELSE YOU CAN WATCH THIS WEEKEND?
NEW IN THEATERS SEPTEMBER 16TH!!
The Woman King
Inspired by true events that took place in the Kingdom of Dahomey, one of the most powerful states of Africa in the 18th and 19th centuries, The Woman King tells the story of Nanisca (Davis), general of the all-female military unit known as the Amazons, and her daughter, Nawi (Nyong'o), who together fought the French and neighboring tribes who violated their honor, enslaved their people and threatened to destroy everything they've lived for.
Clerks III
Kevin Smith wrote /Film that while he has mused about a third Clerks movie, 'there are no concrete plans for a Clerks III.
See How They Run
In the West End of 1950s London, plans for a movie version of a smash-hit play come to an abrupt halt after a pivotal member of the crew is murdered. When world-weary Inspector Stoppard (Sam Rockwell) and eager rookie Constable Stalker (Saoirse Ronan) takes on the case, the two find themselves thrown into a puzzling whodunit within the glamorously sordid theater underground, investigating the mysterious homicide at their own peril.
Blonde
The biopic will be based on an imaginary Marilyn Monroe memoir.
Pearl
Mia Goth stars as Pearl in a prequel to the horror film X.
Confess, Fletch
Investigative journalist, Fletch, is declared the prime suspect in a murder investigation and must work to prove his innocence.
A Jazzman's Blues
"A Jazz Man's Blues" is set in the post-World War II South, where a young black jazz singer leaves his rural town in search of fame. During his absence, it's discovered that he had an affair with a local married woman. But all is not as it seems: the woman is actually his former lover and a light-skinned black who has been passing as white. Her racist husband has no idea about her color or her past and organizes the local Klan chapter to hunt down the jazz singer. Now a successful performer in Chicago, the jazz singer finds himself drawn back South to help save his mother's ailing nightclub and face his accusers.
Moonage Daydream
A cinematic odyssey exploring David Bowie's creative and musical journey.
Goodbye, Don Glees
Goodbye, Don Glees follows the story of three friends over the course of one summer, as their backyard adventures turn one small incident into a life-changing journey.
House of Darkness
Justin Long and Kate Bosworth star in this seductive thriller from director Neil LaBute (The Wicker Man). Driving home to her secluded estate after meeting at a local bar, a player out to score thinks his beautiful, mysterious date will be another casual hook-up. While getting acquainted, their flirtation turns playful, sexy, and sinister. Hoping to get lucky, his luck may have just run out.
From Where They Stood
A handful of prisoners in WWII camps risked their lives to take clandestine photographs of the hell the Nazis were hiding from the world. Director Christophe Cognet retraces the footsteps of these courageous men and women in a quest to unearth the circumstances and the stories behind their photographs, composing as such an archeology of images as acts of defiance.
NEW ON PARAMOUNT+ SEPTEMBER 16TH!!
My Dream Quinceañera
You're invited to the party of the year! Stream My Dream Quinceañera on September 16 on Paramount+.
SEAL Team
Bravo is back! SEAL Team returns on September 18 exclusively on Paramount+.
NEW ON HBOMAX SEPTEMBER 16TH!!
COME BACK NEXT WEEK
NEW ON DISNEY+ SEPTEMBER 16TH!!
Mija
Documents two daughters of undocumented immigrants navigating the music industry.
NEW ON NETFLIX SEPTEMBER 16TH!!
Broad Peak
After climbing Broad Peak mountain, Maciej Berbeka learns his journey to the summit is incomplete. 25 years later, he sets out to finish what he started.
Do Revenge
A dethroned queen bee at a posh private high school strikes a secret deal with an unassuming new student to exact revenge on each other's enemies.
Fate: The Winx Saga, season 2
School's back in session but Alfea's old regime has gone, and it's time to embrace the new one! New magic, new romances, new faces, and new danger lurking in the shadows….
Drifting Home
Sixth-graders Kosuke and Natsume grew up in the same apartment building as childhood friends. During summer break, while playing in the apartment building that is set to be demolished, they find themselves caught in a strange phenomenon. All they can see around them is a vast sea. Will Kosuke and the others make it back to their world? A journey of farewells in summer has just begun.
I Used to be Famous
Vince (Ed Skrein) used to be in the hottest boy band around. Now he's alone and desperate. An impromptu jam with Stevie (Leo Long), an autistic drummer with an incredible gift for rhythm, sparks an unexpected friendship. Together they form a unique bond through the power of music.
Heartbreak High
Heartbreak High is a high-octane ride into the minds and lives of a group of Australian teenagers. The discovery of a secret map that charts all the hook-ups in the school year makes its architect, AMERIE (16, rebel, loudmouth – THE HEART), an instant pariah. In an effort to set the hypersexual students straight, the school forces them into a Sexual Literacy Program. With her new friends, outsiders, QUINNI (neuro-divergent truth bomb – THE BRAINS) and DARREN (ambitious, super-dooper gay – THE CLITORIS), Amerie must repair her reputation, whilst navigating love, sex, and heartbreak.
Sins of Our Mother – Netflix Documentary
Lori Vallow was known to friends and family as a devoted mother of three, a loving wife, and a woman of God. But over the past three years, something went very wrong: Now Lori is in jail, waiting to stand trial for conspiracy to commit murder and first-degree murder in connection with the deaths of her fourth husband, her fifth husband's wife, and her two youngest children. For the first time, Lori's surviving son Colby steps forward to provide exclusive insight into his family's backstory as well as their present-tense narrative as Lori faces justice. At the heart of this three-part series is a single burning question: how did a seemingly normal woman become the most notorious mother in America?
Love Is Blind: After the Altar, season two – Netflix Series
After the experiment, reality comes into focus. What happened to the couples and singles from Love is Blind Season 2 after the weddings? Love is truly blind, but is the future blurry? Follow the stories of Jarrette, Iyanna, Deepti, Shayne, Natalie and more when Love is Blind: After the Altar
NEW ON HULU SEPTEMBER 16TH!!
The Handmaid's Tale: Two-Episode Season 5 Premiere
Some sins can't be washed away. The new season of The Handmaid's Tale premieres on September 14
The Come Up
This is our New York. #TheComeUp premieres Sept. 13 on Freeform. Stream on Hulu.
Atlanta: Fourth and Final Season Premiere
Touching down in ATL for one last season. Check out the OFFICIAL TRAILER for #AtlantaFX: The Final Season. September 15 on FX. Stream on Hulu.
NEW ON PEACOCK SEPTEMBER 16TH!!
Hell of a Cruise
HELL OF A CRUISE peels back the curtain on the two-week, claustrophobic nightmare when passengers and crew members boarded the luxury Diamond Princess cruise ship in January of 2020, they had no idea that the deadly novel coronavirus boarded the ship with them turning the floating paradise into their worst nightmare.
NEW ON APPLETV+ SEPTEMBER 16TH!!
COME BACK NEXT WEEK
NEW ON PRIME VIDEO SEPTEMBER 16TH!!
Goodnight Mommy
When twin brothers arrive at their mother's (Naomi Watts) country home to discover her face covered in bandages—the result, she explains, of recent cosmetic surgery—they immediately sense that something doesn't add up.
Flight/Risk
Flight / Risk follows everyday people who find themselves in the midst of a global tragedy when two Boeing 737 Max planes crashed only five months apart in 2018 and 2019. This powerful documentary is told through the perspective of affected family members, their legal teams, whistleblowers, and Pulitzer-winning Seattle Times journalist Dominic Gates.
NEW ON SHUDDER SEPTEMBER 16TH!!
Speak No Evil
On a vacation in Tuscany, two families – one Danish, one Dutch – meet and become fast friends. Months later, the free-spirited Dutch family extends an invitation to the more conservative Danish one for a holiday weekend getaway at their countryside home. However, it doesn't take long before things gradually get out of hand as the joy of reunion is replaced with misunderstandings. The Dutch hospitality quickly turns unnerving for the Danes, and they find themselves increasingly caught in a web of their own politeness in the face of eccentric…or is it sinister…behavior.
NEW ON ROKU CHANNEL SEPTEMBER 16TH!!
Heathers: The Musical
Welcome to Westerberg High, where Veronica Sawyer is just another one of the nobodies dreaming of a better day. But when she's unexpectedly taken under the wings of the three beautiful and impossibly cruel Heathers, her dreams of popularity finally start to come true. Until JD shows up – the mysterious teen rebel who teaches her that everyone fears being a nobody, but its murder being a somebody…
KEEP READING