What better way to kick off National Hispanic Heritage Month than by chatting with one of Mexico's most beloved stars? Monica sits down with Aarón Díaz, star of the new murder mystery series Toda La Sangre. 
Toda La Sangre follows Eugenio Casasola (Aarón Díaz), a tabloid reporter who joins forces with police lieutenant Edith Mondragón (Ana Brenda Contreras) and Elisa (Yoshira Escárraga), a local anthropologist with the aim of deciphering a series of murders that have shocked the country. Together they travel through Mexico City chasing a ritual murderer whose peculiarity is to recreate ancient Aztec sacrifices. The series is based on the best-selling novels by Mexican author Bernardo Esquinca.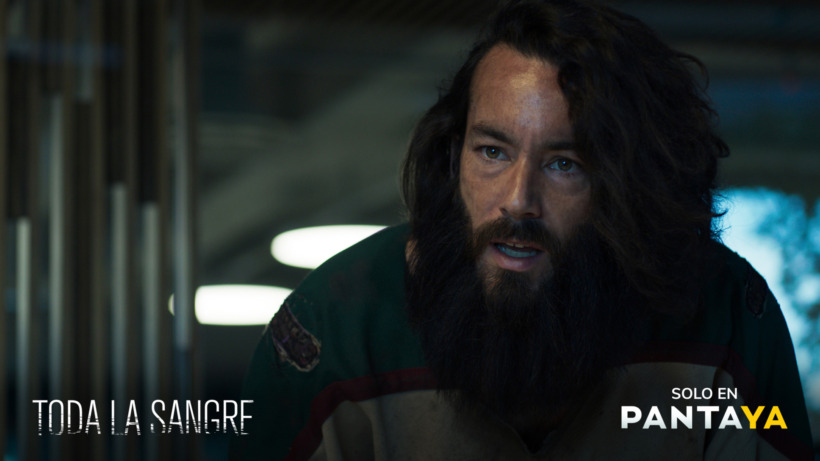 Interview with Aarón Díaz, star of "Toda La Sangre"
The series stars Aarón Díaz and Ana Brenda Contreras had previously worked together on the popular telenovela Teresa, for Televisa. During our interview, Díaz explained how he fell in love with this character, Eugenio Casasola.
"First of all, I fell in love with the story. It's an amazing book. It's a saga. I found out later it's a saga, it's not just the book. So there's four books to the saga now. It's called La Saga de Casasola," Díaz explained. 
He also goes on to discuss how he admires this character. Díaz told us, "Basically what he does for a living, I think it's a very noble cause. And he's very passionate about what he does. He's very intense with what he does. And I really identify with that in a different way, of course. But I'm very passionate and intense with my work, and I think that that made me really identify with the character and understand him."
Produced by Fremantle Mexico, the ten-episode series is developed and produced by showrunner and executive producer Zasha Robles from Spiral International, the creator behind the Emmy-winning series Falco. The series is directed by internationally acclaimed directors Luis Prieto and Hari Sama. And is written by Rodrigo Ordónez, Santiago Rocagliolo, Natalia Mejia, and Alejandro Gerber Bicecci.
The Spanish language streaming service, Pantaya, will premiere the first two episodes of Toda La Sangre on Thursday, September 15, followed by a weekly episode every Thursday. The full season of ten episodes will be available to binge on Thursday, November 10.