Are you looking for new releases in Film or Television to watch this weekend of September 9th!? Well, THS has you covered in our weekly series! So, make sure to come back each week as we compile all of our recommendations for you to check out on your days off.
However, I wanted to break down this list and make it a little more personal. Kind of like when you walk into a book store and see the wall of employee recommendations. So, I'll be breaking down this list as to what we at THS are watching, not necessarily every single thing releasing.
JESSICA'S WATCHING
Every horror fan should be watching Barbarian this weekend because it's great (and also because you don't want anyone to spoil it for you.)
Shawn's Watching
This weekend, it is hands down, ALL ABOUT seeing Barbarian. This movie has skyrocketed to the top of my anticipated films list and I can't wait to see what all of the hubbubs about this little horror flick, are all about!
RHETT'S WATCHING
I'm trying to watch as much as I can among Pinocchio, and Obi-Wan Kenobi: A Jedi's Return. Not to mention Stary Wars: Andor A Disney+ Day Special Look, Assembled: The Making of Thor — Love and Thunder, and Cars on the Road all of which are on Disney+.
SARAH'S WATCHING
I am RUNNING to the theaters to watch the new horror film, Barbarian. Then, I'll snuggle on my couch to catch the premiere episodes of Tell Me Lies on Hulu.
GREG'S WATCHING
I'm going to be watching the new season of Cobra Kai on Netflix!
TOM'S WATCHING
I shall indulge myself in the House of the Dragon on HBOMax, followed by a hint of She-Hulk Attorney at Law on Disney+. Then, to top it all off, the new Little Demon animated series on FX/Hulu.
TRAVIS IS WATCHING
I'll be starting the journey into Middle Earth with the first few episodes of The Rings of Power on Prime Video. I will also be jumping into the dojo and beginning the new season of Cobra Kai over on Netflix.
LINSAY'S WATCHING
This week I'm watching the premiere of the final season of The Good Fight on Paramount+, episode three of the final season of See on Apple+ and binging Cobra Kai on Netflix.
BENJY'S WATCHING
Made in Abyss: Dawn of the Deep Soul on Hulu, with a bit of the new Animaniacs season 2 afterward also on Hulu. All while getting myself hyped up over the impending release of Cyberpunk: Edgerunners on Netflix next week on September 13.
JJ'S WATCHING
Behind-the-scenes special of making Kenobi on Disney+
NEW RELEASES – WHAT ELSE YOU CAN WATCH THIS WEEKEND?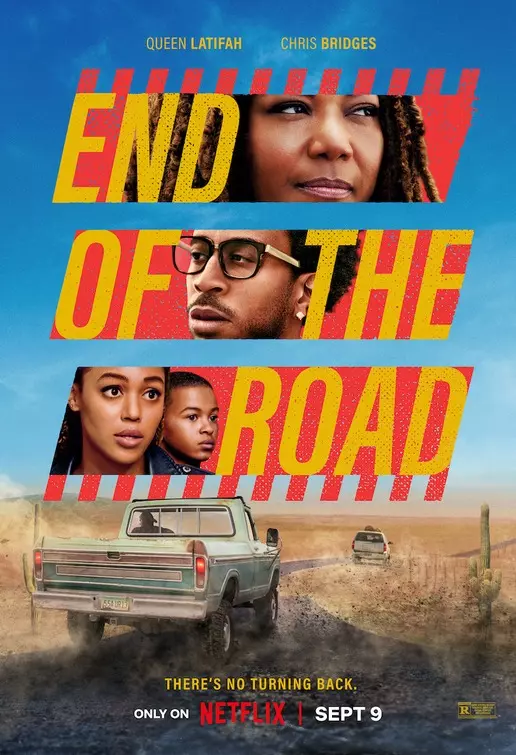 NEW IN THEATERS SEPTEMBER 9TH!!
Barbarian
A young woman traveling to Detroit for a job interview books a rental home. But when she arrives late at night, she discovers that the house is double booked, and a strange man is already staying there. Against her better judgment, she decides to spend the evening but soon discovers that there's a lot more to fear than just an unexpected house guest.
Medieval
Set in 14th Century Prague, the Holy Roman Empire is plummeting into chaos after the death of its reigning emperor while brothers King Wenceslas of Czech and King Sigismund of Hungary battle for control of the empty throne. Handsome, righteous mercenary leader Jan Zizka (Ben Foster) is hired by Lord Boresh (Michael Caine) to kidnap the powerful Lord Rosenberg's (Til Schweiger) fiancée, Katherine (Sophie Lowe), in an attempt to prevent Rosenberg's rise to power alongside Sigismund and ultimately foil their plot to take the crown. As Katherine becomes caught in a dangerous political game between sides, Jan falls in love with her. In a desperate attempt to save her, he fights back with a rebel army and battles the corruption, greed, and betrayal rampant amongst those clawing for power.
About Fate
A Romantic comedy based around two people who believed in love, but struggle to find its true meaning.
House of Darkness
Justin Long and Kate Bosworth star in this seductive thriller from director Neil LaBute (The Wicker Man). Driving home to her secluded estate after meeting at a local bar, a player out to score thinks his beautiful, mysterious date will be another casual hook-up. While getting acquainted, their flirtation turns playful, sexy, and sinister. Hoping to get lucky, his luck may have just run out.
NEW ON PARAMOUNT+ SEPTEMBER 9TH!!
COME BACK NEXT WEEK
NEW ON HBOMAX SEPTEMBER 9TH!!
COME BACK NEXT WEEK
NEW ON DISNEY+ SEPTEMBER 9TH!!
Pinocchio
A boy carved from wood dreams of becoming a real child. The boy gets his wish but is prone to stretching the truth, and each time he does, his nose grows longer.
Cars on the Road (Series)
The Disney+ Original series follows Lightning McQueen (voice of Owen Wilson) and his best friend Mater (voice of Larry the Cable Guy) as they head east from Radiator Springs on a cross-country road trip to meet up with Mater's sister.
Marvel Studios Assembled: The Making of Thor: Love and Thunder
Go behind the love and thunder. Marvel Studios Assembled: The Making of Thor: Love and Thunder is now streaming on Disney+.
Tierra Incógnita
This new series follows Eric Dalaras ( Pedro Maurizi ), a teenager who discovers a chilling world while searching for the truth behind the mysterious disappearance of his parents eight years ago. Raised by his maternal grandparents along with his sister Uma ( Mora  Fisz ), Eric decides to run away from home and return to the town of his childhood, Cabo Qwert, to find answers in the abandoned Tierra Incógnita park, where his parents were last seen. . Together with his friends, his sister, and his aunt, Eric must overcome his fears to solve the mystery and find answers in a universe as dark as it is unknown.
GROWING UP
Created by Brie Larson and Culture. House, "Growing Up" is an innovative hybrid docu-series that explores the challenges, triumphs, and complexities of adolescence through ten compelling coming-of-age stories.
REMEMBERING – Short
OBI-WAN KENOBI: A JEDI'S RETURN
This special explores the return of Obi-Wan Kenobi and Anakin Skywalker to the screen, as well as Ewan McGregor and Hayden Christensen to their classic roles. Director Deborah Chow leads the cast and crew as they create new heroes and villains that live alongside new incarnations of beloved Star Wars characters, and an epic story that dramatically bridges the saga films.
NEW ON NETFLIX SEPTEMBER 9TH!!
The Anthrax Attacks
Days after 9/11, letters containing fatal anthrax spores spark panic and tragedy in the US. This documentary from Oscar-nominated director Dan Krauss (Extremis) and BBC Studios Production follows the subsequent FBI investigation.
End of the Road
A family isolated in the desert in New Mexico must learn to fight back when they become targeted by a mysterious killer.
COBRA KAI – SEASON 5
The battle for the soul of the Valley may be over, but the war is just beginning. Cobra Kai Season 5 premieres September 9 only on Netflix.
NEW ON HULU SEPTEMBER 9TH!!
Tell Me Lies
"Tell Me Lies" follows a tumultuous but intoxicating relationship as it unfolds over the course of 8 years. When Lucy Albright (Grace Van Patten) and Stephen DeMarco (Jackson White) meet at college, they are at that formative age when seemingly mundane choices lead the way to irrevocable consequences. Although their relationship begins like any typical campus romance, they quickly fall into an addictive entanglement that will permanently alter not only their lives but the lives of everyone around them.
NEW ON PEACOCK SEPTEMBER 9TH!!
LAST LIGHT
Petro-chemist Andy knows how dependent the world is on oil. While on a business trip to the Middle East, he realizes that something is wrong with the world's oil supply, which sets off a chain reaction: transportation grinds to a halt and law enforcement becomes overwhelmed. Andy's teenage eco-warrior daughter is alone in London while his wife, Elena, and young disabled son are in Paris. Amid this chaos, each family member will sacrifice everything to find one another, despite the distance and the dangers that separate them. Trying to solve the source of the crisis, Andy is confronted with his past role in trying to make a greener world.
NEW ON APPLETV+ SEPTEMBER 9TH!!
Central Park Season 3
We're back in the park for more musical adventures! Season 3 of Central Park is now streaming on Apple TV+
Gutsy
What does it really mean to be gutsy? Join Hillary Clinton and Chelsea Clinton on an unforgettable adventure to ask some of the world's boldest and bravest women how they embody gutsiness, stream Gutsy now on Apple TV+
NEW ON PRIME VIDEO SEPTEMBER 9TH!!
The Sound of Freedom
The true story of men who have dedicated their lives to rescuing kidnapped children.
KEEP READING