FOR THOSE OF YOU WHO HAVE YET TO SEE AMERICAN GIGOLO, THIS IS A NON-SPOILER REVIEW OF EPISODES 1-3.
The original film American Gigolo from 1980, is a divisive, yet seminal classic. It's a movie I grew up on, as it was one of my dad's favorite movies, but I honestly never found myself overly fond of it. After watching it again before diving into this new show, I certainly see the appeal of Paul Schrader's film, yet I am still torn on it. On one hand, Gigolo is smutty, soapy, style-over-substance and full of melodramatic moments and cheesy dialogue…but, it is also at times, a gritty, hard-boiled thriller and a fascinating character study. If showrunner David Hollander was trying to duplicate all of those elements for his reboot, he has succeeded. Because all of the good and the bad from the original film are alive and well in Showtime's American Gigolo, as well.
WHAT IS AMERICAN GIGOLO ALL ABOUT?
American Gigolo follows Julian Kaye after his wrongful conviction release following 15 years in prison. He struggles to find his footing in the modern-day Los Angeles sex industry, all the while being entangled in a string of murders.
HOWS DOES JON BERNTHAL COMPARE TO RICHARD GERE?
I might get crucified for saying this, as I know a lot of people love him and Julian was a role that he made iconic… but, Richard Gere's performance in the original film came off a bit flat for me. His dough-eyes, chiseled physique and charisma made him an ideal candidate for the role, but I don't think Gere was fully capable of diving deep into Julian's psyche. With this new iteration, showrunner Hollander has found the perfect performer to take this role to new heights in Jon Bernthal. The underrated actor might be a little more rough around the edges than Gere, but he captures all of Julian's inner demons in such a raw and captivating way. It's about damn time that Bernthal was given another juicy, lead role to sink his teeth into and I cannot wait to see where he takes this character from here.
HOW IS THE SUPPORTING CAST?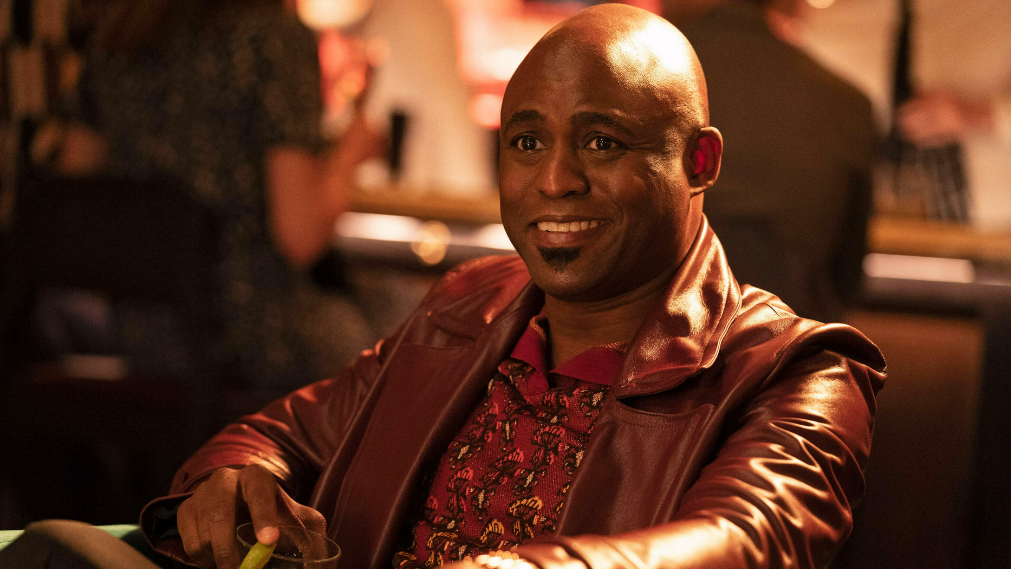 I also think the supporting cast is really strong. Gretchen Mol has some electric chemistry with Bernthal as Julian's ex-lover, and the one woman he has ever truly been in love with. Wayne Brady adds exuberance and energy to a show that can be overly dismal at times. Gabriel LaBelle, who will be starring as Steven Spielberg in the autobiographical film The Fabelman's later this year, perfectly captures the loss of innocence in our main character's younger years. And Yolonda Ross from Showtime's The Chi, is easily my favorite supporting character so far as Julian's landlord and burgeoning new friend.
ROSIE O'DONNELL IS IN THIS…!?
The only person that feels totally out of place is Rosie O'Donnell… and I am not saying that out of distaste for the actress, (I was actually looking forward to seeing her take on a recurring role here) but something about the performance feels off. In a pretty self-serious show (despite the silliness of it all really), it feels like she's constantly trying to pull off jokes in every scene she is in and they're not landing. It just makes me think that someone else might have been better suited to take on this important Detective character.
DOES THE SHOW VALIDATE ITS EXISTANCE?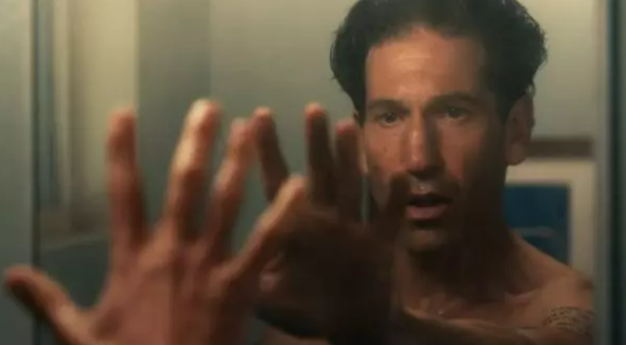 My biggest quandary with this American Gigolo so far… Is struggling to find the purpose of its existence in these first three episodes. I'm not exactly sure if anyone was asking for a reboot of this movie, even it's die-hard fans. Though the timing of it makes sense, as Paul Schrader is in the midst of a critical come-back with First Reformed and The Card Counter. But, why bring back one of his most enduring characters to the small screen? What new and timely stories can be told through Julian Kaye in the present day? And what is this character able to bring to the table now, that he wasn't able to forty years ago? These are questions that I have not been able to answer yet. And they will continue to bother me with this show, until I am able to.
SO MANY FLASHBACKS AND TIME JUMPS…
I also think that the use of time jumps and flashbacks in this new series, is frustrating to the point of infuriating. Not three minutes can go by without the script feeling the need to jump back in time to Julian's youth or to before he went to jail. And the directors seem to feel inclined to shoe-horn in constant flashbacks, to help further get the audience inside our lead character's head. It reminded me of how HBO's The Flight Attendant was nearly ruined by perpetual daydreams of the lead character talking to a dead guy, to further the show along. Because of the incessant usage, it goes from being a simple plot device… to a crutch. I'm hoping as American Gigolo continues, it gives itself time to breathe. And let the main story in the present run its course.
BUT, THERE'S STILL A WHOLE LOT OF POTENTIAL!
Despite these glaring issues, I still have confidence in the potential of this series. It certainly hasn't come out of the gates swinging, as I was hoping it would. But, not all shows do… they need time to find their groove and cultivate their characters, before becoming something truly worthwhile. By the time episode three rolled around… I was finally starting to find myself invested in the tangled web that Julian finds himself being thrust into.
Our protagonist's fight to try and live a normal life despite his troubled past, becomes the clear story. And it is a compelling one… especially when bodies start piling up and people from his sex-working days return, refusing to let him move on. The pieces are slowly starting to come together for an intriguing ride. And with Jon Bernthal in the driver's seat… I am more than willing, for the time being, to continue giving this show a shot.
American Gigolo premieres on Showtime's Streaming Services September 9th, 2022 & Then On Cable September 11th, 2022.

For More Reviews, make sure to Stay Tuned to That Hashtag Show.