FOR THOSE OF YOU WHO HAVE YET TO SEE PANTHEON, THIS IS A NON-SPOILER REVIEW.
AMC's Pantheon is the channel's first foray into animation, and also the first primetime drama series ever created in this medium.  It's a wonderful sign of where entertainment is going, that a big cable network known for hits like Breaking Bad, The Walking Dead, and Mad Men is taking such a huge risk on a project like this one.  Not only is this a mature animated show, but it is made strictly for adults who like their science fiction to be intellectually stimulating and complex.  The biggest question of all then, is: will general audiences actually tune in for such a series?  Only time will be able to reveal that.  But, what I can say… is that I truly hope they do.  Because Pantheon is an exhilarating show that gets better with each passing episode.
WHAT IS PANTHEON ALL ABOUT?
Pantheon has multiple storylines coinciding at once, centering around three main characters.  One is about Maddie, a young girl who has just lost her father and begins to get messages on her laptop that she begins to suspect, are from him.  The second is a hacker named Caspian, whose parents are not who they say they are.  And finally, there is Chanda, an Indian tech genius who is kidnapped and exploited for his knowledge.  To say anything more, would be a disservice to you, as Pantheon's many twists and turns are best served as a surprise.  
HOW IS THE ANIMATION?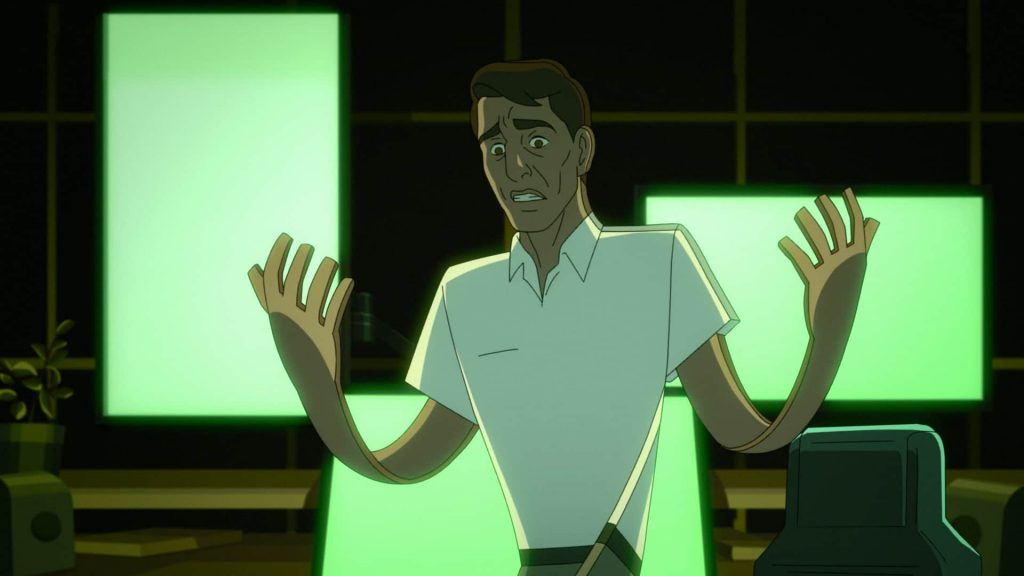 The animation here is done by Titmouse Studios who are responsible for a plethora of shows like Amazon's The Legend of Vox Machina and The Boys': Diabolical all the way to Netflix's Big Mouth and The Midnight Gospel. Unfortunately, (and I do say this being a huge fan of the studio) the animation is the least impressive thing about Pantheon… Although it is at least serviceable. And it actually seems to get better and more detailed as the four episodes advanced. But, what the show lacks in that department, it makes up for in its extremely ambitious storytelling and first-rate voice acting.
DOES THIS SERIES TAKE PATIENCE TO REALLY GET INTO IT?
I have to admit that I wasn't completely sold by the first two episodes, which worries me about the series' success.  The showrunners have so many characters and concepts that they have to set up, that I wasn't exactly sure where Pantheon was going… or even why it was animated in the first place.  It seemed like the story could have easily been told in live-action and no one would have known the difference.  But, once I got into episode three and even more so in four, everything started coming together.  And I realized that this medium was the only way Pantheon's saga could have been brought to life. 
 This show definitely takes some patience on the viewer's part to get through, especially at the beginning. With some heavy exposition, a great deal of computer jargon, and its slow reveal of major plot points.  So, even if you give up after episode one or two… I recommend giving it another shot once a few more installments are out.  By, the end of the fourth hour (which is the last episode AMC provided for review), you will have a much deeper understanding of what this show is all about.  We begin to delve deep into questions of morality and what that means to us. The ethics of artificial intelligence and when it has gone too far.  And the power of ungovernable tech companies and their increasing hold on society. Once these themes started coming into play, I was hooked. And I have a good feeling that you will be too.
HOW IS THE VOICE ACTING?
I also could not have been more impressed by the voice acting.  Pantheon is stacked to the nines with a diverse cast of A-listers… Including the last performance of the late, great William Hurt.  These actors give such depth to all of these compelling characters, with Paul Dano, Katie Chang, and Rosemarie DeWitt being the real stand-outs for me.  I'm not sure how AMC was able to assemble such an incredible cast… But, I can definitely see all of these talents just wanting to be a part of such a groundbreaking project, like this.
ONE OF THE MOST EXCITING NEW SHOWS OF THE YEAR…?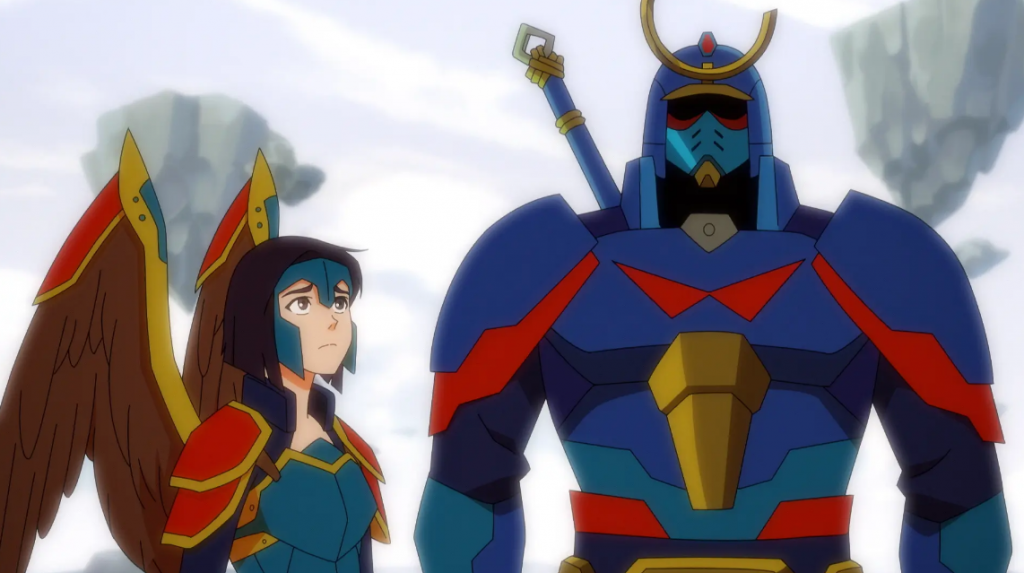 Few new original shows so far this year have gotten me this excited, from pure potential alone. The only other one that comes to mind is Apple TV+'s Severance. Although Pantheon is still finding its footing and admittedly, it could all fall apart in its last half… there is so much here that has me itching for more. This is a series that pushes the boundaries of what television is capable of. And how such cerebral and thought-provoking stories can be told.
Pantheon will be streaming its first 2 episodes on AMC+ on September 1st, 2022.
For More Reviews, make sure to Stay Tuned to That Hashtag Show!
Keep Reading: