Good news: It seems that there's a new Avatar: The Last Airbender RPG video game in the works. Now for the bad news: it will be a free-to-play mobile game. We'll just have to see if the good news will outweigh the bad.
A F2P Avatar Game?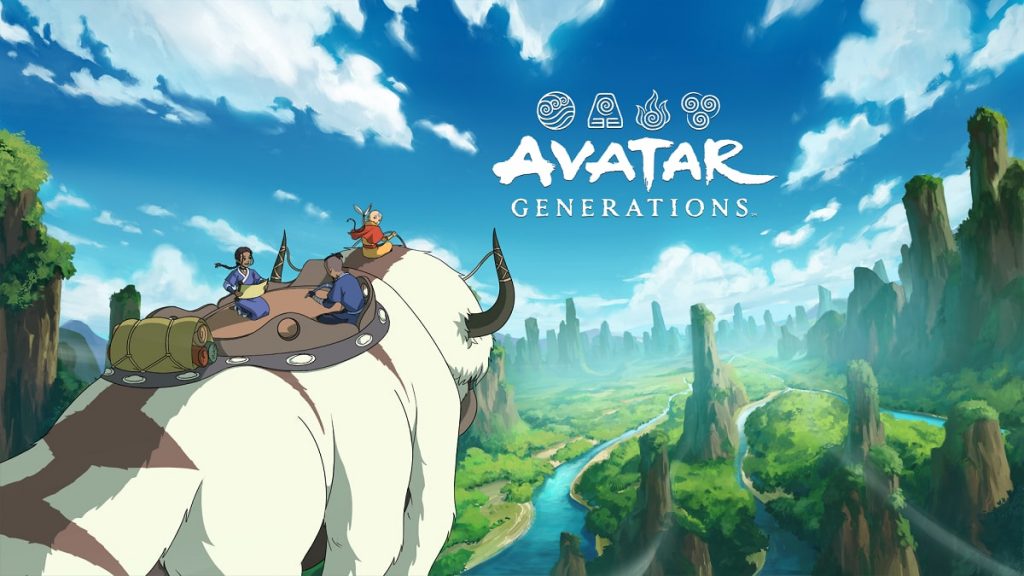 Comic Book just announced a new Avatar: The Last Airbender video game. According to the game's official teaser website, the game is going to have the title of Avatar: Generations. Apparently, this new game will be a "tactical RPG" by Navigator Games, Square Enix Montréal, and Nickelodeon. Comic Book mentions that this will take the form of a turn-based RPG game, according to an official press release for the game. Unfortunately, there's precious little detail about what this game will actually be about. The only other clues we have comes from the game's short synopsis on the teaser website. Check it out below:
"Embark on a globetrotting quest to fulfil Aang's destiny with all your favourite characters and companions including Aang, Katara, Sokka, and Momo in this tactical RPG!"
Even more, unfortunately, Avatar: Generations is so new that it doesn't even have a release window yet. However, we do at least know what systems it's going to be for. Both sources mention that this new game will be for mobile devices, specifically for iOS and Android mobile devices only. Comic Book though adds that the game will only initially have a soft launch for Android devices in Canada, Denmark, South Africa, and Sweden. It will only be later that a wider rollout for iOS will arrive. How much later is not specified for obvious reasons. Comic Book further specifies that this game will be free-to-play, meaning that it will likely prominently feature microtransactions since that's the only way the developers can make money off of it. This will likely be the most negative aspect of this announcement.
Avatar: Generations ~ Free-to-Play Woes? (Opinion)
Personally, and this is just my opinion on the matter: I think making this new Avatar: The Last Airbender game free-to-play is a mistake. I acknowledge that this is a mobile game, and so there was likely little other option for the developers. But still, I feel making Avatar: Generations a free-to-play game will end up becoming a negative aspect of the game.
If you need evidence on this, then I suggest looking up other free-to-play games. Most (if not all) of these "free" games suffer from the same problem: extensive monetization. While I acknowledge that this model leaves no other option for the developers to make money off of the game, free-to-play games often end up swinging too far into monetization. They usually seem to end up preying on players with gambling addictions, forcing players to spend ludicrous amounts on loot boxes in a form of digital gambling.
Granted, this may not be the case for Avatar: Generations. At least, I hope it doesn't. Let's all keep our fingers crossed that it doesn't end up as monetized as something like, say, World of Warships or Star Wars: Battlefront II.
Source: Comic Book, avatargenerations.com