It looks like Attack on Titan is going to release the final part of their final season sometime in 2023. The actually final part, not the fake final part that is this second cours. Now it seems that they want to hype up the final final season with a special event. What kind of special event, you might ask? Well, read on.
A Special Event for a Special Anime Season?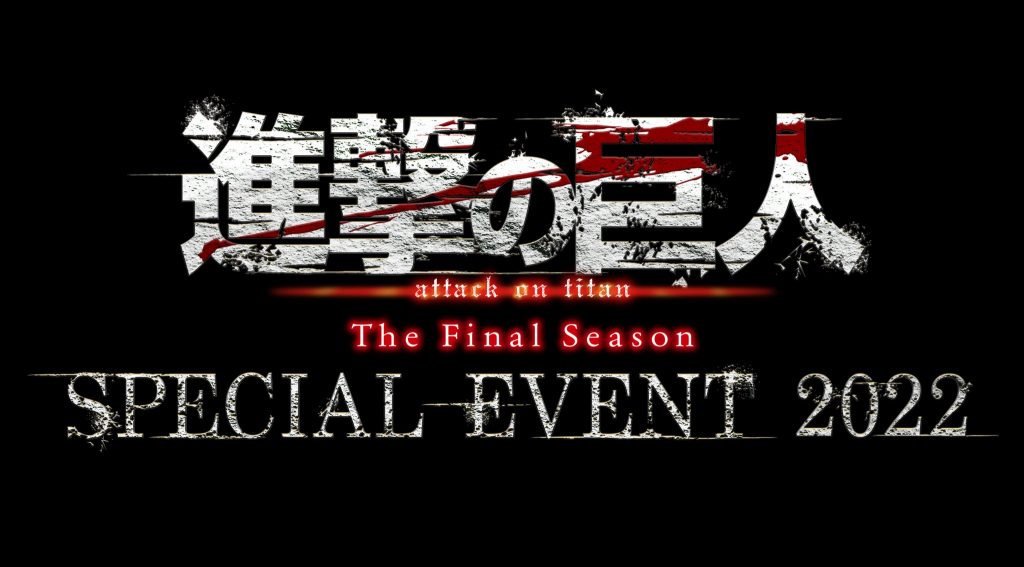 AnimeTV just announced on Twitter that Attack on Titan: The Final Season will be hosting a special event this year to hype up the upcoming final part of the final season. According to the Attack on Titan official website, this special event will take place in Tachikawa Stage Garden in Midoricho, Tachikawa, Tokyo, Japan. The special event will consist of 2 parts.
The first part is an Attack on Titan: The Final Season Orchestra Concert, featuring Kohta Yamamoto (composer for Attack on Titan: The Final Season) performing for the concert, along with guest vocals by Yuko Ando, ​​Ai Higuchi, mpi, Laco (EOW), cumi (BINJU), Hannah Grace, and KAREN.
The second part is an Attack on Titan: The Final Season Special Talk. While there's no information on what exactly this special talk will cover, we do know who will be in it. Voice talents Yuki Kaji, Yui Ishikawa, Marina Inoue, Hiroshi Shimono, Kisho Taniyama, Romi Park, Ayane Sakura, Chiaki Matsuzawa (MC) will attend this special talk, with Yuko Ando and Ai Higushi attending as guest artists. This special talk has the potential to contain news about the upcoming third cours of Attack on Titan. However, this is only speculation for now. Take it with as many grains of salt as you like.
This Attack on Titan: The Final Season special event will take place on Sunday, November 13, 2022. Unfortunately, because it takes place in Japan, travelling there from the US might be beyond most of our means. There might be a virtual aspect to the event that US audiences can view, but there's no note of it in the official website or on Twitter. We'll just have to hope for that at a later date.
Attack on Titan: Details
Attack on Titan: The Final Season Part 3 will be the hopefully final part of the final season of this anime, which is itself the anime adaptation of the post-apocalyptic action horror dark fantasy manga of the same name by Hajime Isayama. This final season features MAPPA (Zombie Land Saga, Jujutsu Kaisen, Chainsaw Man) as the animation studio behind this anime. Yuichiro Hayashi and Jun Shishido are the directors, with Tetsuya Kinoshita, Kensuke Tateishi, Toshihiro Maeda, Tetsuya Endō, Yasuyuki Nishiya, Hitoshi Itō, Makoto Kimura, and Yasuo Onori producing. Hiroshi Seko and Shintarō Kawakubo are the writers, with Hiroyuki Sawano and the aforementioned Kohta Yamamoto composing the music. Lastly, Funimation licensed this anime for its NA release.
As for what Attack on Titan as a whole is about? Well, Crunchyroll has an official synopsis on this anime's page. Check it out below:
"Known in Japan as Shingeki no Kyojin, many years ago, the last remnants of humanity were forced to retreat behind the towering walls of a fortified city to escape the massive, man-eating Titans that roamed the land outside their fortress. Only the heroic members of the Scouting Legion dared to stray beyond the safety of the walls – but even those brave warriors seldom returned alive. Those within the city clung to the illusion of a peaceful existence until the day that dream was shattered, and their slim chance at survival was reduced to one horrifying choice: kill – or be devoured!"
You can watch all seasons of Attack on Titan, including The Final Season, on Funimation and Crunchyroll. This includes the English dub and dubs in various other languages.
Source: Twitter, shingeki.tv