Like a Surgeon. Polka Face. Amish Paradise. White & Nerdy. The man, the myth, the legend behind the biggest parody songs of our time will soon grace our screens in an all new way.
We're talking, of course, about the upcoming Weird Al biopic.
Weird: The Al Yankovic Story sees Daniel Radcliffe take on the role of the musician/parody master. Here's the official synopsis:
Daniel Radcliffe is "Weird" Al Yankovic in the unexaggerated true story about the greatest musician of our time. From a conventional upbringing where playing the accordion was a sin, Al rebelled and made his dream of changing the words to world-renowned songs come true. An instant success and sex symbol, Al lives an excessive lifestyle and pursues an infamous romance that nearly destroys him. With Evan Rachel Wood, Rainn Wilson, and an A-list cast of thousands their agents won't let us reveal.
The film comes from director Eric Appel, who co-wrote it with Yankovic himself. The Funny Or Die and Tango production will debut on Roku. And today, we finally learned exactly when you can stream it.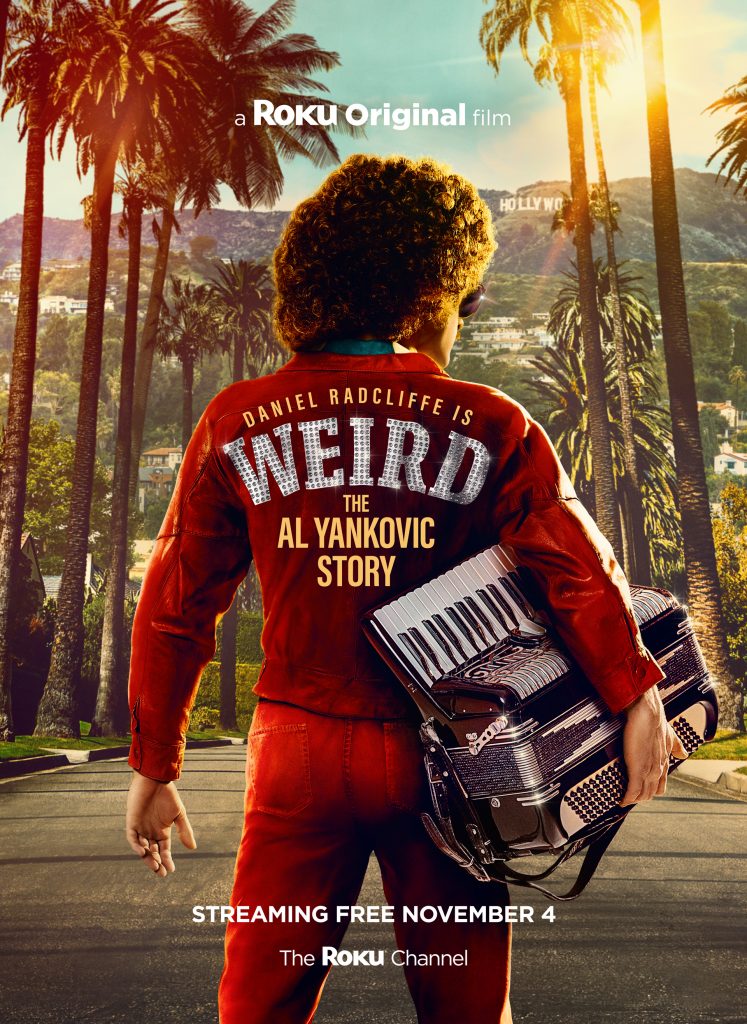 Weird: The Al Yankovic Story will premiere on Roku November 4.
Roku content is free to stream, so don't miss this one.
Until then, check back to THS for more updates.
Keep Reading: