Disco Elysium is a RPG game that's very heavy on the text. Thus, you can see why it might be a problem for someone with dyslexia if they wanted to play this award-winning game. Fortunately, ZA/UM has presented us with a possible solution to this dilemma. Hopefully.
No More Dyslexic Elysium?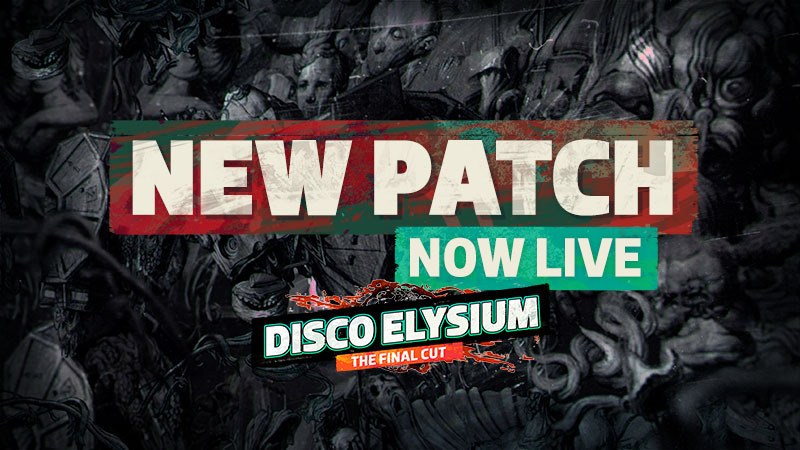 Developer ZA/UM is proud to announce that, as part of the latest patch to Disco Elysium – The Final Cut, the game now features dyslexia-friendly fonts for all game text. Even better, this dyslexia-friendly font is available for most of the languages in the game. The game is using OpenDyslexic typeface for English, French, German, Spanish, Portuguese-Brazilian and Polish. Meanwhile, Korean will use Nanum Square Round, and Russian will use Adys. Apparently, ZA/UM chose these fonts after "careful consideration and consultations with translation teams and academics". They do welcome any feedback on how effective these fonts actually are though, so feel free to give some when you play the game.
Unfortunately, ZA/UM is still working on dyslexia-friendly fonts for traditional and simplified Chinese. Presumably, that will come in the next patch for Disco Elysium – The Final Cut. Or it may not. We'll have to see later when that patch arrives.
As for how to use these new dyslexia-friendly fonts in the game? Well, apparently, you have to update to the latest patch first. The update itself should be labeled as version b8a132b0. If you can't access this patch, you might need to contact the game's tech support.
Disco Elysium: Details
Disco Elysium is a science fantasy roleplaying game by ZA/UM. In fact, it's the developer's only game so far. Robert Kurvitz is the designer and writer, with Aleksander Rostov as the artist. English alternative rock band Sea Power are the composers for this game. The game uses the Unity engine.
As for what Disco Elysium is about? Well, that's pretty difficult due to how complex the game's story is, and how many genres it covers. However, Steam does have a synopsis for The Final Cut version of the game. Check it out below:
"Disco Elysium – The Final Cut is a groundbreaking role playing game. You're a detective with a unique skill system at your disposal and a whole city to carve your path across. Interrogate unforgettable characters, crack murders or take bribes. Become a hero or an absolute disaster of a human being."
Disco Elysium was released on October 15, 2019. You can purchase the game on Steam, PlayStation Store, Xbox Store, and the Nintendo eShop.
Source: Steam News, Steam News