Admit it: you thought that Crunchyroll was going to acquire Luminous Witches for their anime streaming platform too, didn't you? After all, they stream all of the other Strike Witches series. But then along comes Sentai to throw a wrench into those plans.
The Music Squadron Heading to HiDive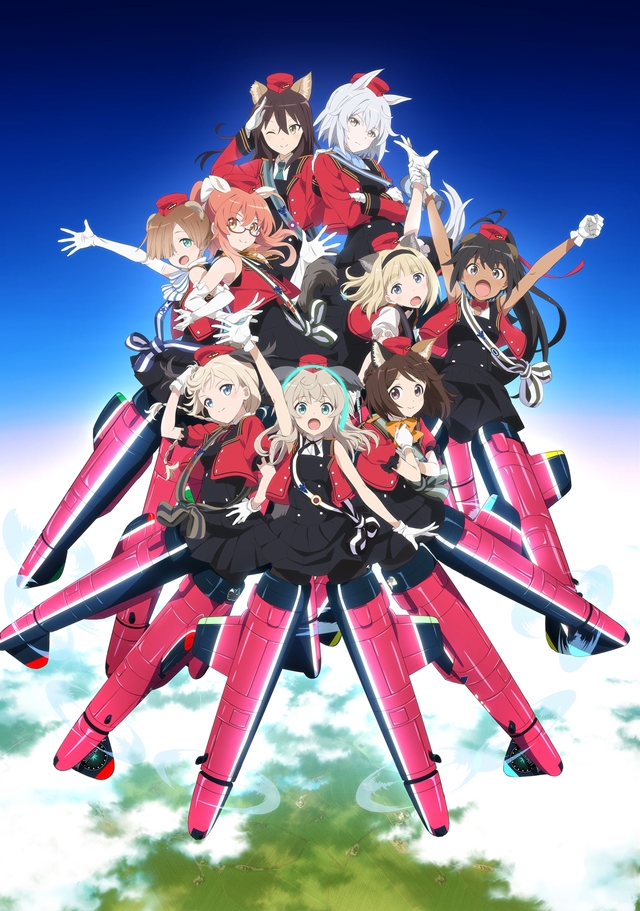 Sentai Filmworks has just announced that they've acquired the exclusive rights to Luminous Witches. Apparently, this latest anime series in the Strike Witches multi-media franchise will premiere exclusively on HiDive during the Summer 2022 simulcast season. Basically, we can expect this anime to show up on HiDive on July 3, 2022; based on its Japanese broadcast date. Depending on how much you like (or even have heard of) HiDive, this may be good news or bad news for you.
As another bit of potentially good news, Sentai is also announcing that they will follow the premiere of Luminous Witches with a home video release. Unfortunately, they give no release window for us to look forward to. They don't even give us an estimated pricing for it. My only speculation here is that it's likely going to be around $48.99: the same as their standard price for all of their bare-bones Blu-ray releases. This is just speculation though. Take it with a grain of salt until we get any official word from Sentai.
Luminous Witches: Details
Luminous Witches is the latest spinoff anime of the Strike Witches multi-media science fantasy franchise by Fumikane Shimada. SHAFT (Puella Magi Madoka Magica, Nisekoi, March Comes in Like a Lion) is the animation studio behind it. Shouji Saeki directs and writes for the anime, with Yoshiaki Fujisawa composing the music for it. And as I just announced, Sentai Filmworks is licensing this anime for its NA release.
As for what Luminous Witches is about? Well, Sentai has an official synopsis for the anime just for this announcement. Check it out below:
"The war against invading aliens can't be won by missiles alone! Team morale matters just as much as launching a counterassault, and that's where Ginny and her friends come in. Instead of standing on the front lines with the 501st Joint Fighter Wing, the Luminous Witches of the League of Nations Air Force bring smiles to civilians displaced in the human-Neuroi war world with thrilling song and dance — not to mention aerial displays the likes of which the music world has never seen! While they might be non-combatants, these performers know the value of preserving the people's smiles, and they'll fight in their unique way to make sure those smiles never fade."
Source: Sentai Filmworks