Soon, Strike Witches fans, after so many delays, we'll finally get to see Luminous Witches. To hype it up, they've just released a 4th new PV featuring it's just as brand new opening theme song. Check it out below:
A More Musical Alternate WWII Story
KADOKAWA is proud to show us this 4th PV for Luminous Witches on YouTube. This new PV gives us some more looks at the members of the League of Nations Air Force Aviation Music Squadron. This includes a few of their backstories. Although to be fair, they're only teasing their backstories for now.
However, the real meat and bones here is the opening theme song for the anime that shows up in the latter half of the PV. That particular song you hear is, according to the video description: "WONDERFUL WORLD". The song features all 9 of the Music Squadron singing it in chorus, similar to how previous seasons of Strike Witches did their opening and ending theme songs. Granted, we don't actually hear Luminous Witches' ending theme ("Watashi to Minna no Uta", or "My Song With Everyone" in English) in this PV. Presumably, it will follow a similar pattern to the previous ending theme songs. I suppose we'll have to see what it's like when we finally get to watch the anime.
Luminous Witches will make its Japanese debut on July 3, 2022 on Tokyo MX and other Japanese channels. Unfortunately, there's still no official word about a simulcast of the anime as of yet. Hopefully, that will come before the anime actually begins.
Luminous Witches: Details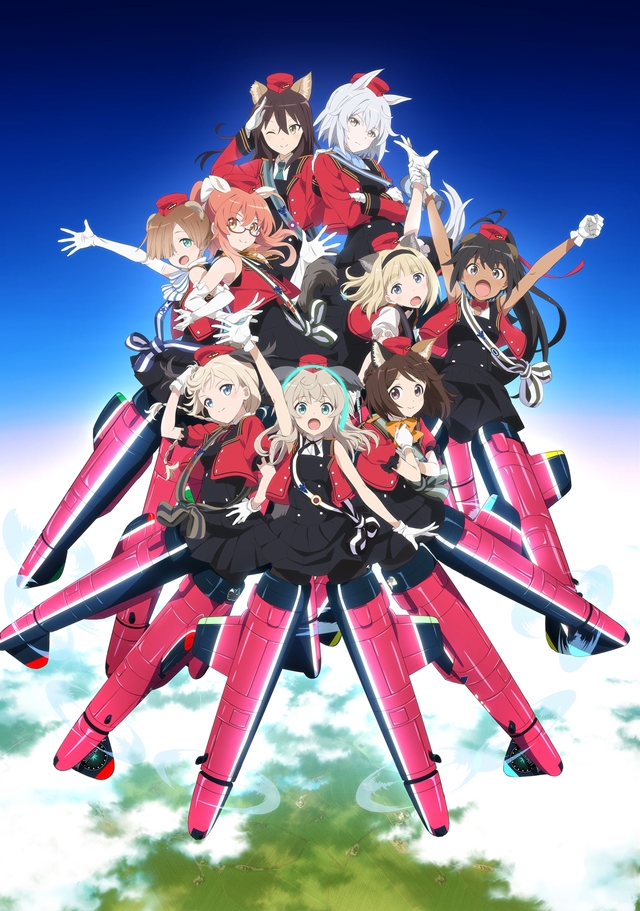 Luminous Witches is the latest anime in the Strike Witches multi-media franchise by Fumikane Shimada. This particular anime features SHAFT (Puella Magi Madoka Magica, Nisekoi, March Comes in Like a Lion) as the animation studio behind it. Shouji Saeki is the director and writer, with Yoshiaki Fujisawa composing the music.
As for what Luminous Witches is about? Well, we don't have a synopsis for it yet. However, Crunchyroll does have a synopsis for the core Strike Witches series on their website if you do some digging. Check it out below:
"In 1944, the world lives in fear of unidentified flying objects that even the military can't thwart! Humanity turns its desperate eyes to the girls of the 501st Joint Fighter Wing, better known as the Strike Witches. These dolls blast aliens to bits in the bat of an eyelash, and with a little magic and a whole lot of leg, the girls of the 501st are winning the war on pants—and aliens!"
You can watch all seasons of Strike Witches on Crunchyroll or Funimation.
Source: KADOKAWAanime YouTube