LEGO Star Wars has already given us a Holiday Special and Terrifying Tales, this time around we're going on Summer Vacation. LEGO Star Wars Summer Vacation will premiere later this summer on August 5 on Disney+. The new animated special will be set after The Rise of Skywalker and will feature several fan-favorite characters. As in previous specials, Summer Vacation will feature characters from across the entires Star Wars saga. Also making an appearance is "Weird Al" Yankovic, who put together an original song "Scarif Beach Party" for the special. Keep reading to check out the just-released Offical Trailer from Disney +.
LEGO STAR WARS SUMMER VACATION TRAILER
ABOUT LEGO STAR WARS SUMMER VACATION
The all-new animated special from Lucasfilm and the LEGO Group and the newest entry in the popular signature branded cross-saga storytelling series that began with "LEGO Star Wars Holiday Special" and continued with "LEGO Star Wars Terrifying Tales," will premiere August 5, 2022, exclusively on Disney+.
"LEGO® Star Wars Summer Vacation," which is set shortly after the events of "Star Wars: The Rise of Skywalker," features the voices of "Weird Al" Yankovic, Yvette Nicole Brown, Kelly Marie Tran, Anthony Daniels, Billy Dee Williams, and returning cast members from previous "LEGO Star Wars" specials, and includes "Weird Al's" new original song, Scarif Beach Party.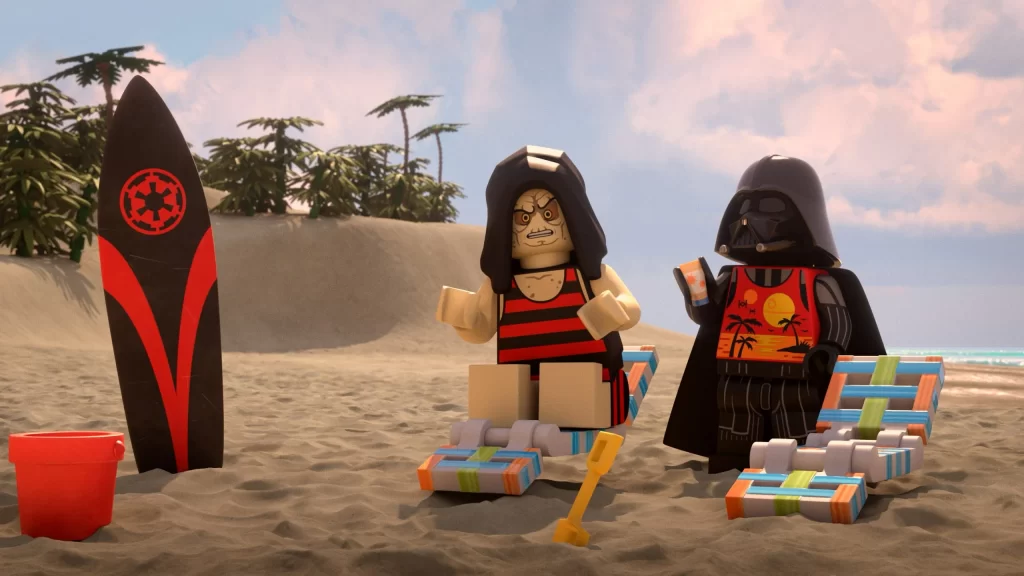 WE WANT TO HEAR FROM YOU
Sound off and tell us what you think. Are you excited about this new special? Also, what are your thoughts on the new trailer?
You can tell us your thoughts by leaving a comment below or finding me on Twitter @TheIndianaSlone. You can also join me on the Midwest Star Wars Fanatics Facebook page to chat about all things Star Wars. Be sure to stay up to date on all the Star Wars news by following us at ThatHashtagShow.com.
SEE ALSO