Are you looking for new releases in Film or Television to watch this weekend of June 17th!? Well, THS has you covered in our weekly series! So, make sure to come back each week as we compile all of our recommendations for you to check out on your days off.
However, I wanted to break down this list and make it a little more personal. Kind of like when you walk into a book store and see the wall of employee recommendations. So, I'll be breaking down this list as to what we at THS are watching, not necessarily every single thing releasing. 
JESSICA'S WATCHING
I'm going to try Spiderhead on Netflix – the trailer gives me Black Mirror vibes. Also, Phil Tippett's stop motion animation horror movie Mad God, which looks totally bizarre and creepy. And then I'll swing in the full opposite direction to check out Pixar's Lightyear.
SHAWN'S WATCHING
This week, I will be watching Cha Cha Real Smooth on Apple TV+ for a second time.  Cooper Raif's dramedy still ranks as one of my Top 5 Films of the Year, it is not to be missed.  I will also be checking out Prime Video's "My Fake Boyfriend"… even though it doesn't look great, I gotta fill my weekend with at least one movie for Pride Month.
SARAH'S WATCHING
I've got a busy weekend ahead of me. I'm going to binge the new series from Jenny Han, The Summer I Turned Pretty on Prime Video, as well as The Lake. As someone who is obsessed with the After movie series, I'm also going to be watching Hero Fiennes Tiffin's new film, First Love. Then, I'm watching season 3 of Love, Victor on Hulu!
TRAVIS IS WATCHING
This weekend I'll be checking out Ms. Marvel on Disney+. I've been hearing mixed thoughts so want to watch and form my own opinion. I will also be hoping to catch a game 7 of the NBA Finals on Sunday since a game 7 is one of the best sports moments you can get.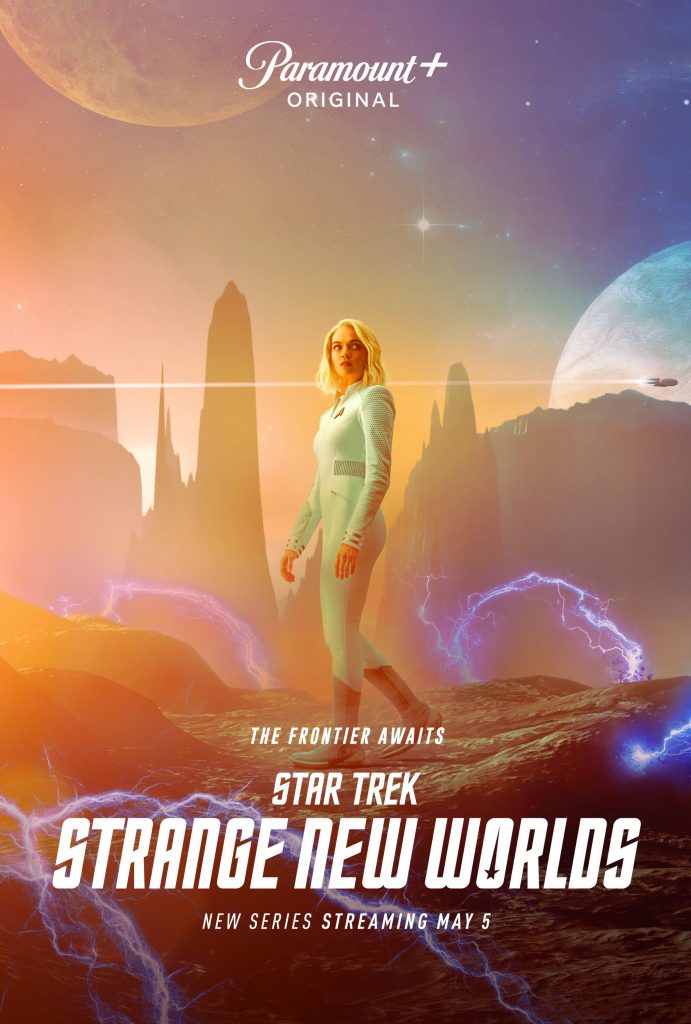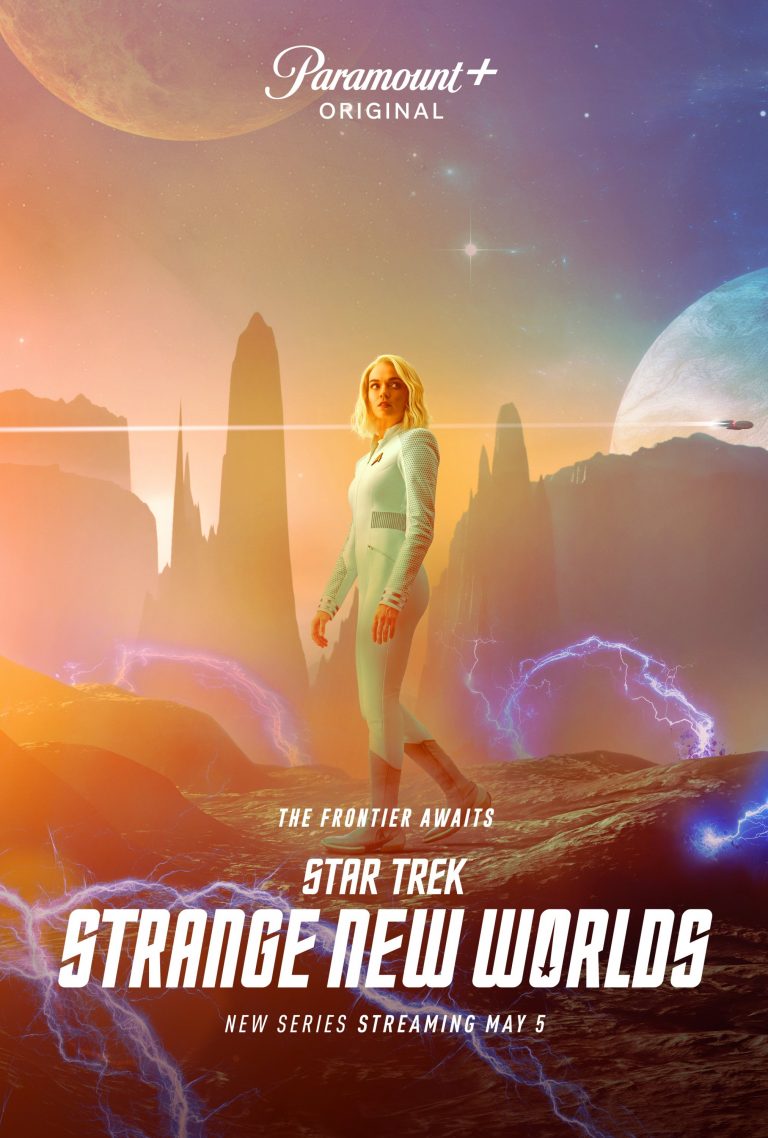 TOM'S WATCHING
I'm going to be watching the new episodes of Ms. Marvel, and Obi-Wan on Disney+, as well as The Orville on Hulu. I'm also not so patiently waiting for Only Murders in the Building season 2.
BRIAN'S WATCHING
I can't wait to watch the new The Lightyear documentary on Disney+!
BENJY'S WATCHING
It's Slime Diaries on Crunchyroll for me, and then Thermae Romae on Netflix. I've been meaning to watch it for a while. It's an anime about Ancient Rome which is pretty rare.
KAT'S WATCHING
I'm going to be watching the new episode of Ms. Marvel on Disney+, as well as F1's Canadian Grand Prix on Peacock. Then I'm diving into the new Iron Chef series on Netflix!
GREG'S WATCHING
I'm going to watch Spiderhead on Netflix!
JJ'S WATCHING
I'm watching the new episode Star Trek: Strange New Worlds on Paramount+, as well as Spiderhead on Netflix
DARRYL'S WATCHING
I'll be watching The Wilds and Bliss on Prime Video, La Brea on Hulu, Carmilla on KindaTV!
NEW RELEASES – WHAT ELSE YOU CAN WATCH THIS WEEKEND!
NEW IN THEATERS JUNE 17TH!
Lightyear
"Lightyear" is the definitive origin story of Buzz Lightyear—the hero who inspired the toy—follows the legendary Space Ranger on an intergalactic adventure.
Brian and Charles
Brian and Charles follow Brian, a lonely inventor in rural Wales, who spends his days building quirky, unconventional contraptions that seldom work. Undeterred by his lack of success, Brian attempts his biggest project yet. Three days, a washing machine, and various spare parts later, he's invented Charles, an artificially intelligent robot who learns English from a dictionary and has an obsession with cabbages. What follows is a humorous and entirely heartwarming story about loneliness, friendship, family, finding love, and letting go.
First Love
First Love follows Jim (Fiennes Tiffin), a senior in high school experiencing the highs and lows of his first love with Ann (Park) as they navigate their pending departure to college. At the same time, Jim's parents (Kruger and Donovan) are dealing with the familial fallout of a financial crisis.
The Witch 2: The Other One
After a mysterious girl emerges as the sole survivor of a bloody raid on the research facility behind the top-secret Witch Program, she is rescued by a couple who understands the grave danger the girl now faces. However, as the assassins tasked with locating and silencing the girl move ever closer, the lives of all three fall under increasingly great peril
The Lost Girls
Inspired by the classic tale of Peter Pan, The Lost Girls chronicles four generations of Darling women as they struggle in the aftermath of their adventures with Peter Pan (Louis Partridge) in Neverland. Like her grandmother (Vanessa Redgrave) and her mother Jane (Joely Richardson) before her, Wendy (Emily Carey and Livia De Paolis) must escape Pan's hold on her and the promise he desperately wants her to keep. As her daughter Berry (Ella-Rae Smith) comes into Peter's orbit, Wendy must fight to save her relationship with her daughter while reconciling her legacy.
The Good Neighbor
In this intense thriller, a nightmarish evening unfolds for David (Luke Kleintank), a former New York Times journalist, when he and his strange new neighbor Robert (Jonathan Rhys Meyers), accidentally hit a girl on her bike. Buzzed and disoriented, David lets Robert convince him to flee the scene and leave the girl for dead, in order to protect his career. Robert shows no remorse, and in the name of friendship, he does unspeakable things to protect the secret. Things begin to spiral out of control when the police involve the local paper where David works and he is assigned an interview with the dead girl's sister Vanessa (Eloise Smyth). Despite the circumstances, and her deep desire to find her sister's killer, the two immediately have a romantic connection, which surprises and haunts David, while pushing Robert to take brutal steps to keep his new friend to himself.
Official Competition
When a billionaire entrepreneur impulsively decides to create an iconic movie, he demands the best. Renowned filmmaker Lola Cuevas (Penélope Cruz) is recruited to mastermind this ambitious endeavor. Completing the all-star team are two actors with enormous talent but even bigger egos: Hollywood heartthrob Félix Rivero (Antonio Banderas) and radical theater actor Iván Torres (Oscar Martínez). Both are legends, but not exactly best friends. Through a series of increasingly eccentric trials set by Lola, Félix and Iván must confront not only each other but also their own legacies. Who will be left when the cameras finally start rolling?
NEW ON PARAMOUNT+ JUNE 17TH!!
Jerry and Marge Go Large
Inspired by the remarkable true story of retiree Jerry Selbee (Bryan Cranston), who discovers a mathematical loophole in the Massachusetts lottery and, with the help of his wife Marge (Annette Bening), wins millions and uses the money to revive their small Michigan town.
NEW ON HBOMAX JUNE 17TH!!
FATHER OF THE BRIDE
Billy (Andy Garcia) and Ingrid (Gloria Estefan) are surprised when their eldest daughter Sofia (Adria Arjona) comes home to Miami for a visit, announcing a new boyfriend, Adan (Diego Boneta)—who is now her fiancé—and their plans for a wedding and a new life together in Mexico. Family relationships are tested as the roller coaster ride of wedding planning races toward the altar. This sparkling story of a modern rom-com updated from a timeless classic illustrates the surprising and funny ways the heart can adapt in the name of love. 
NEW ON DISNEY+ JUNE 17TH!!
Love Victor – Seasons 1 – 3
This season finds Victor going on a journey of self-discovery — not only deciding who he wants to be with but more broadly, who he wants to be. With their post-high-school plans looming, Victor and his friends are faced with a new set of problems that they must work through to make the best choices for their futures. Season 3 of Love, Victor, starring Michael Cimino, premiering June 15th on Hulu and Disney+.
NEW ON NETFLIX ON JUNE 17TH!!
Halftime
Global superstar Jennifer Lopez reflects on her multifaceted career and the pressure of life in the spotlight in this documentary.
Spiderhead
In a state-of-the-art penitentiary run by brilliant visionary Steve Abnesti (Chris Hemsworth), inmates wear a surgically attached device that administers dosages of mind-altering drugs in exchange for commuted sentences. There are no bars, no cells, or orange jumpsuits. In Spiderhead, incarcerated volunteers are free to be themselves. Until they're not. At times, they're a better version. Need to lighten up? There's a drug for that. At a loss for words? There's a drug for that, too. But when two subjects, Jeff (Miles Teller) and Lizzy (Jurnee Smollett), form a connection, their path to redemption takes a twistier turn, as Abnesti's experiments start to push the limits of free will altogether.
Civil
A look at the life of maverick civil rights attorney Ben Crump.
NEW ON HULU ON JUNE 17TH!!
Good Luck To You, Leo Grande
Emma Thompson embodies the candor and apprehension of retired teacher Nancy Stokes, and newcomer Daryl McCormack personifies the charisma and compassion of sex worker Leo Grande. As Nancy embarks on a post-marital sexual awakening and Leo draws on his skills and charm, together they find a surprising human connection.
NEW ON PEACOCK JUNE 17TH!!
RUTHERFORD FALLS – SEASON 2
In Season 2 of Peacock's hit comedy Rutherford Falls, life-long best buds Nathan Rutherford (Ed Helms) and Reagan Wells (Jana Schmieding) help each other tackle work, romance, and major changes to their small town and the Native American reservation it borders, initiated by Tribal Casino C.E.O. Terry Thomas (Michael Greyeyes).
NEW ON APPLETV+ JUNE 17TH!!
Cha Cha Real Smooth
A college graduate gets a job as a party starter and befriends a young mother (Dakota Johnson) and her autistic daughter.
NEW ON PRIME VIDEO ON JUNE 17TH!!
My Fake Boyfriend
Andrew (Keiynan Lonsdale) has a major problem: He can't stay away from the toxic boyfriend who just dumped him. His meddling friends (Dylan Sprouse and Sarah Hyland) decide to help him by creating "Cristiano," a perfect fake boyfriend on social media. Problem solved, right? Wrong! As Cristiano goes viral and becomes a worldwide sensation, Andrew meets his real-life dream guy, Rafi, a charming restaurant owner. Now, Andrew must find a way to put an end to the fake fling, evade his jealous ex, and win Rafi's heart in this fun and hilarious comedy about the crazy things we do for love
The Summer I Turned Pretty
The Summer I Turned Pretty, is a new series based on the New York Times bestselling book. Every summer, Belly and her family head to the Fishers' beach house in Cousins. Every summer is the same… until Belly turns sixteen. Relationships will be tested, painful truths will be revealed, and Belly will be forever changed. It's a summer of first love, first heartbreak, and growing up — it's the summer she turns pretty.
THE LAKE
Justin (Jordan Gavaris), a recently divorced gay man, brings Billie (Madison Shamoun), the biracial daughter he gave up for adoption, to the lake where he summered as a boy. Justin hopes spending the summer together with Billie will bring them closer. Still, Justin's obsession with wresting control of his family cottage back from his stepsister Maisy-May (Julia Stiles) only pushes them further apart. It will take a lot of growing up for all parties to learn how they fit into a family, including the Iron Lady of the lake, Maisy.
KEEP READING