Today Hulu released the trailer for season 2 of Only Murders in the Building. The second season of the hit mystery-comedy will premiere on Hulu on June 28. The main cast of Steve Martin, Martin Short, and Selena Gomez are all returning for the new season, with some new additions to the cast for the second season. Including Amy Schumer, Cara Delevigne, Shirley MacLaine, and Michael Rapaport. Keep reading for a look at the new trailer and some first-look images courtesy of Vanity Fair.
ONLY MURDERS IN THE BUILDING S2 TRAILER
ONLY MURDERS IN THE BUILDING SEASON 2 SYNOPSIS
Following the shocking death of Arconia Board President Bunny Folger, Charles, Oliver & Mabel race to unmask her killer. However, three (unfortunate) complications ensue – the trio is publicly implicated in Bunny's homicide, they are now the subjects of a competing podcast, and they have to deal with a bunch of New York neighbors who all think they committed murder.
FIRST LOOK IMAGES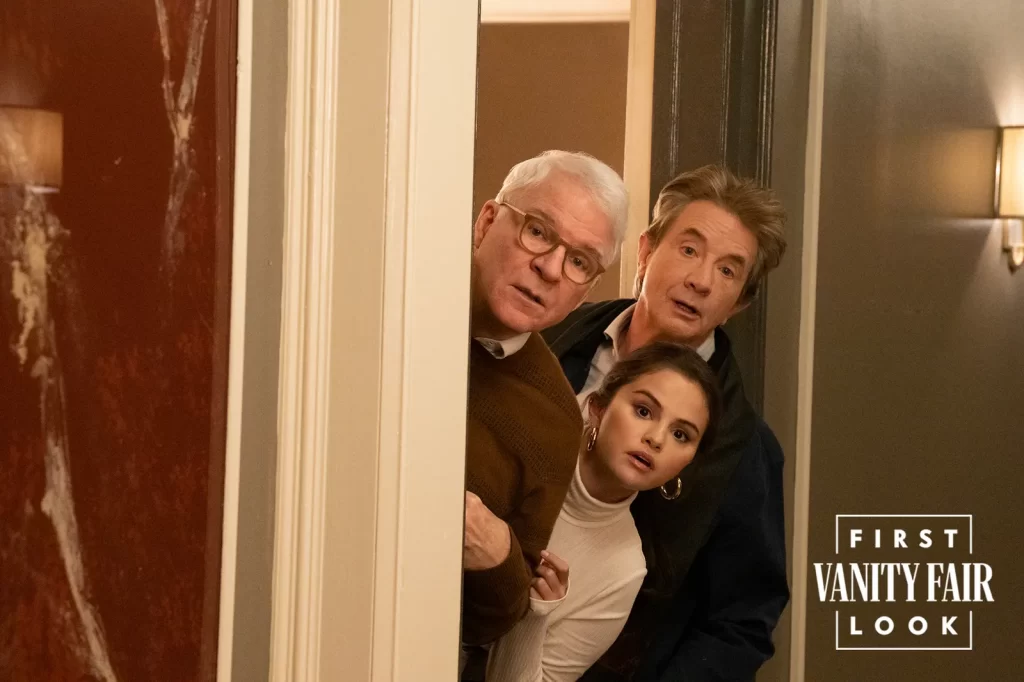 WE WANT TO HEAR FROM YOU
Sound off and tell us what you think. Are you excited about the new season of Only Murders in the Building? Also, what are your thoughts on the new trailer? You can tell us your thoughts by leaving a comment below or finding me on Twitter @TheIndianaSlone. Meanwhile, stay up to date on your Entertainment and Pop Culture news by following us at ThatHashtagShow.com.
SEE ALSO