Are you looking for new releases in Film or Television to watch this weekend of June 10th!? Well, THS has you covered in our weekly series! So, make sure to come back each week as we compile all of our recommendations for you to check out on your days off.
However, I wanted to break down this list and make it a little more personal. Kind of like when you walk into a book store and see the wall of employee recommendations. So, I'll be breaking down this list as to what we at THS are watching, not necessarily every single thing releasing.
SHAWN'S WATCHING
I'm going to be binging the new Netflix true-crime docuseries "Keep Sweet: Pray and Obey"… because, well, I can't resist my true crime. And I will certainly be re-watching episodes of Peacock's new LGBTQ+ ensemble drama "Queer as Folk", in honor of Pride month.
JESSICA'S WATCHING
I'm checking out Ms. Marvel on Disney+ and binging Netflix's new sapphic supernatural romance series, First Kill!
SARAH'S WATCHING
I have been anticipating Peacock's reboot of Queer as Folk since its announcement. I'm also super stoked to check out First Kill on Netflix. Who doesn't love lesbian vampires?! I also want to check out the first episode of Ms. Marvel on Disney+!
LAURA'S WATCHING
I'll be checking out Ms. Marvel on Disney+ and then heading to the theaters to see the new Jurassic World: Dominion movie!
TOM'S WATCHING
I'm diving into Ms. Marvel and the new Obi-Wan Kenobi episode on Disney+, as well as Strange New Worlds on Paramount+, and the new seas of The Orville on Hulu.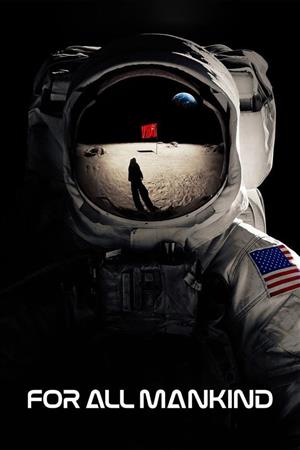 BRIAN'S WATCHING
I'm headed to theaters to watch the new Jurassic World: Dominion. Yeah, I know it's getting mixed reviews, but I'll bite the bullet and check it out.
BENJY'S WATCHING
After seeing that trailer for Vinland Saga season 2, I've decided to watch season 1 on Prime Video to prepare for it!
KAT'S WATCHING
I'm watching Ms. Marvel on Disney+ and I'm probably going to finish watching Patriot Act this weekend on Netflix
TRAVIS'S WATCHING
Jurassic World: Dominion in theaters and The Boys on Prime Video are all on tap for me this weekend.
NEW RELEASES – WHAT ELSE YOU CAN WATCH THIS WEEKEND!
NEW IN THEATERS JUNE 10TH!
Jurassic World: Dominion
Dominion takes place four years after Isla Nublar has been destroyed. Dinosaurs now live—and hunt—alongside humans all over the world. This fragile balance will reshape the future and determine, once and for all, whether human beings are to remain the apex predators on a planet they now share with history's most fearsome creatures.
I'm Charlie Walker
Based on a true story, Mike Colter stars as trucking and construction entrepreneur Charlie Walker. In 1971, two oil tankers violently collided off the San Francisco Coast spilling millions of gallons of crude oil creating an environmental disaster. Against all odds, Charlie was able to secure one of the most lucrative contracts to clean the coastline that threatened much of the San Francisco Bay. With only three trucks, an incredible work ethic and a whole lot of heart, the film recounts the racial discrimination Walker endured as he tries to save the coastline all while fighting institutional racism from the very company that hired him in the first place.
NEW ON PARAMOUNT+ JUNE 10TH!!
Evil (Season 3)
Evil is back!
NEW ON HBOMAX JUNE 10TH!!
The Janes, Documentary Premiere (HBO)
In the pre-Roe v. Wade era, female activists calling themselves 'Jane' build an underground network for women with unwanted pregnancies and provide low-cost and free illegal abortions to an estimated 11,000 women.
Summer Camp Island, Max Original Season 6 Premiere
NEW ON DISNEY+ JUNE 10TH!!
Ms. Marvel (Series)
Kamala Khan, a shapeshifting teenager inspired to fight crime by Captain Marvel.
Beyond Infinity: Buzz and the Journey to Lightyear
Explore the evolution of Buzz Lightyear from toy to human in the making of Pixar's Lightyear. Dive into the origin and cultural impact of everyone's favorite Space Ranger, the art of designing a new "human Buzz," and the challenges faced by the Lightyear crew along the way.
NEW ON NETFLIX ON JUNE 10TH!!
Hustle
After discovering a once-in-a-lifetime player with a rocky past abroad, a down on his luck basketball scout (Adam Sandler) takes it upon himself to bring the phenom to the States without his team's approval. Against the odds, they have one final shot to prove they have what it takes to make it in the NBA.
That's My Time with David Letterman (Part 1)
Each of the six episodes spotlights one comedian, including a 5-minute stand-up set and conversation with Letterman.
Stand Out: An LGBTQ+ Celebration
The largest-ever gathering of LGBTQ+ comics
First Kill (Season 1)
You never forget your first. Teenage vampire Juliette sets her sights on a new girl in town Calliope for her first kill. But much to Juliette's surprise, Calliope is a vampire hunter. Both find that the other won't be so easy to kill and, unfortunately, way too easy to fall for…
Trees of Peace
Four women from different backgrounds forge an unbreakable sisterhood while trapped and in hiding during the genocide in Rwanda. Inspired by true events.
NEW ON PEACOCK JUNE 10TH!!
QUEER AS FOLK
This brand new Peacock Original drama series  is a vibrant reimagining of the groundbreaking British series created by Russell T. Davies in 1999, exploring a diverse group of friends in New Orleans whose lives are transformed in the aftermath of a tragedy.
NEW ON APPLETV+ JUNE 10TH!!
For All Mankind – Season 3
Over two decades after the Moon landing, there's a new battle to face— Mars.
NEW ON PRIME VIDEO ON JUNE 10TH!!
My Fake Boyfriend
In this brand new romantic-comedy film, Andrew is a young man in a tricky situation (Keiynan Lonsdale) who decides to follow the advice of his unconventional best friend Jake (Dylan Sprouse) by using social media to create a fake boyfriend to keep his terrible ex out of his life once and for all. But everything backfires when he meets a guy who just may be the true love of his life, and breaking up with his fake boyfriend proves surprisingly difficult to do.
Fairfax S2 (2022)
Animated series centering on four middle school friends on their quest for fame on L.A.'s Fairfax Avenue.
KEEP READING