Star light, star bright… Get ready to wish upon a star with Disney's live-action Pinocchio!
Disney revealed the first trailer for the film today. It gives fans a peek into what they can expect from the film, including a key scene in which Geppetto wishes his puppet creation to life. We also get our first look at Jiminy Cricket in action, as well as a brief glimpse of Cynthia Erivo as the Blue Fairy.
Check out the first look at the live-action movie in the trailer below.
The live-action film will be based on Disney's 1940 animated classic. In Pinocchio, the woodworker Geppetto sees a falling star and wishes the puppet he just finished, Pinocchio, could become a real boy. In the night, the Blue Fairy grants Geppetto's wish and asks Jiminy Cricket to serve as the wooden boy's conscience. But the naive and trusting Pinocchio falls into the clutches of the wicked Honest John, who leads him astray to the sinful Pleasure Island.
The film will bring together a star-studded cast, including Tom Hanks as Geppetto and Benjamin Evan Ainsworth as his puppet son. Pinocchio also stars Joseph Gordon-Levitt as the voice of Jiminy Cricket, who serves as Pinocchio's guide as well as his "conscience"; Academy Award nominee Cynthia Erivo as the Blue Fairy; Keegan-Michael Key as "Honest" John; Academy Award nominee Lorraine Bracco as Sofia the Seagull, a new character; and Luke Evans as The Coachman.
Pinocchio comes from Academy Award-winning director Robert Zemeckis.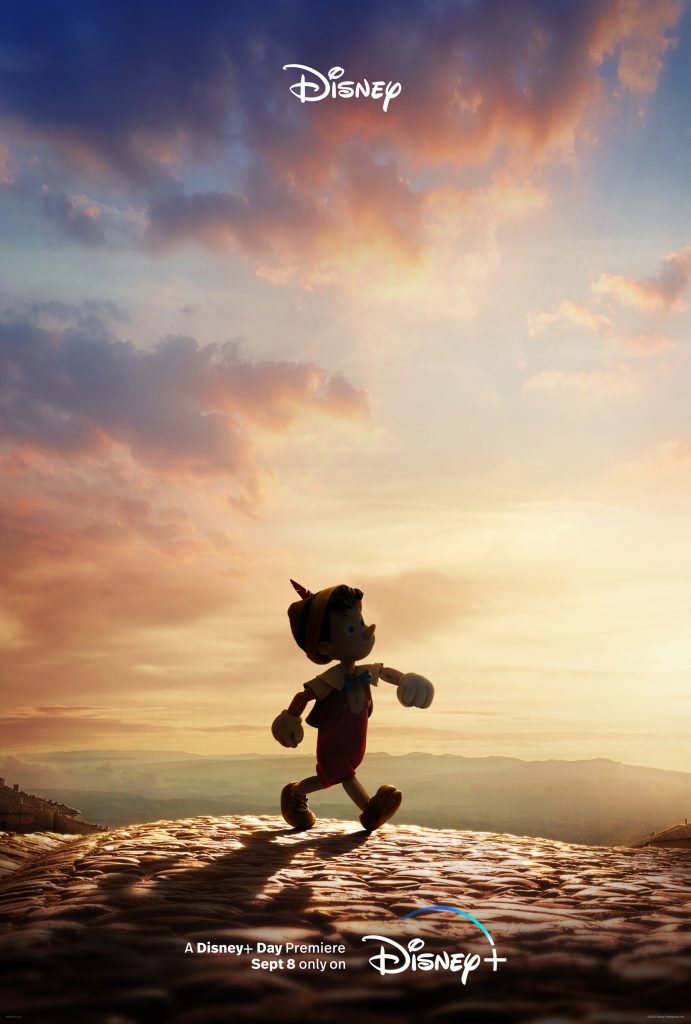 Looking for more Pinocchio news? Make sure to tune in for the next Disney+ Day on September 8. Disney will officially premiere the film to help kick off D23 Expo.
Until then, check back to THS for more updates.
Keep Reading: