Yuri is My Job! is proving that yuri is still very much popular in 2022. Why else would it be getting an anime adaptation now?
Yuri as a Day Job?!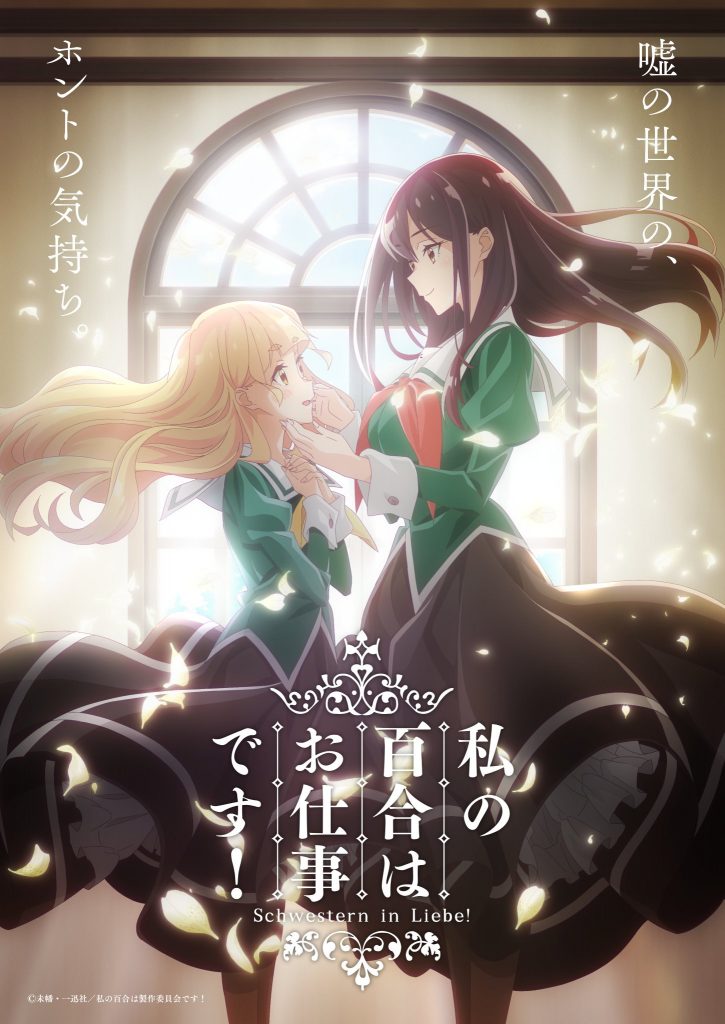 AniTV's official Twitter account has recently posted a Tweet announcing the anime adaptation of Yuri is my Job!. You can see the key art for it above. Apparently, this yuri comedy manga will now get an anime from animation studios Passione (Rokka: Braves of the Six Flowers, Citrus, Mieruko-chan) and Studio Lings. The latter studio seems to either be a new studio or a small one at this time. They don't have a Wikipedia article, and researching them reveals that their only anime is Tachibanakan To Lie Angle, which curiously enough is also another yuri anime.
Unfortunately, that's the extent of the information that Twitter post has about Yuri is My Job!. They don't even have a release date for us today. However, the Tweet does have a link to the official website for the anime. The WataYuri website is all in Japanese, but if you can read it, it reveals quite a bit of information about it. Still no release date though, but you can check out the other information below.
Yuri is My Job!: More Details
Yuri is My Job! will be the anime adaptation of the manga of the same name by Miman. Hijiri Sanpei will be the director of the anime. Yui Ogura will voice the main character Hime Shiraki, while Sumire Uesaka will voice deuteragonist (and love interest) Mitsuki Yano.
As for what Yuri is My Job! is about? Well, the official synopsis for Vol. 1 of the manga on Amazon gives you an idea of what the anime will be about once we actually get to see it. Check it out below:
"Hime is a picture-perfect high school princess–she's admired by all and never trips up! So when she accidentally injures a café manager named Mai, she's willing to cover some shifts to keep her façade intact. To Hime's surprise, the café is themed after a private school where the all-female staff always puts on their best act for their loyal customers. However, under the guidance of the most graceful girl there, she can't help but blush and blunder! Beneath all the frills and laughter, Hime feels tension brewing as she finds out more about her new job and her budding feelings…"
Source: Twitter, WataYuri Anime