Iron Maiden played their first show in nearly 30 months in Zagreb, Croatia for the first show on the Legacy of the Beast World Tour 2022. We were promised some new songs from Senjutsu and they delivered! Check out the full setlist below thanks to our friends at Setlist.fm.
Looks like we got more changes than just the three Senjutsu songs!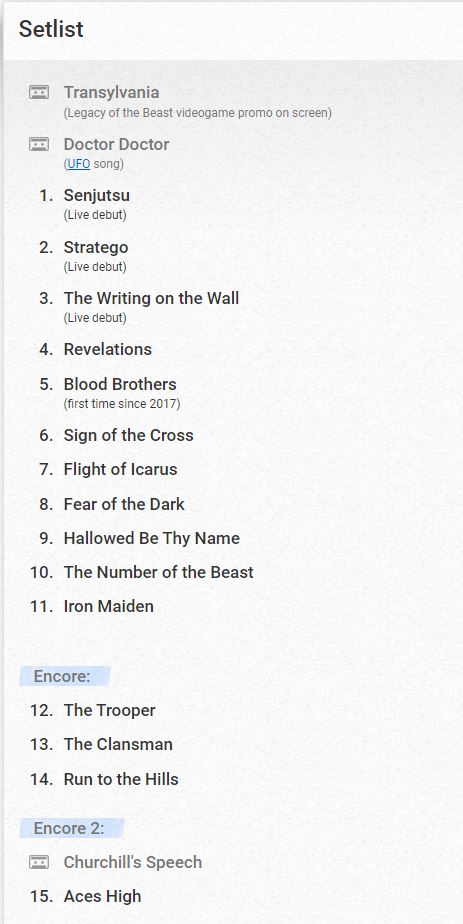 We previously thought that they'd shift around some of the songs, but we got "Blood Brothers" added to the set. As for other changes to make way for the Senjutsu material, we lost "Where Eagles Dare", "The Evil That Men Do", "The Wicker Man", and "For The Greater Good Of God". Those songs are pretty huge casualties, but making way for some of the Senjutsu songs is pretty worth it. Keeping the Blaze Bayley era tracks "Sign of the Cross" and "The Clansman" was a huge feat for the band. I can't wait to hear this set when they bring it to North America in the Fall.
For more on metal, make sure to check back to That Hashtag Show.
Keep Reading: