Yor will soon make her gorgeously bloody debut in the Spy x Family anime adaptation. Under this rubric, it's all the more reason to have more hype about her. Fortunately, one cosplayer knows exactly how to do that.
Yor in Live-Action?
Veteran cosplayer @haneame_cos has just posted a couple of pictures of herself on Instagram cosplaying Yor Forger (née Briar) from Spy x Family.
Said cosplay is pretty high quality. @haneame_cos went to great length to perfectly replicate Yor's costume. Don't believe me? Then compare her to the actual Yor below: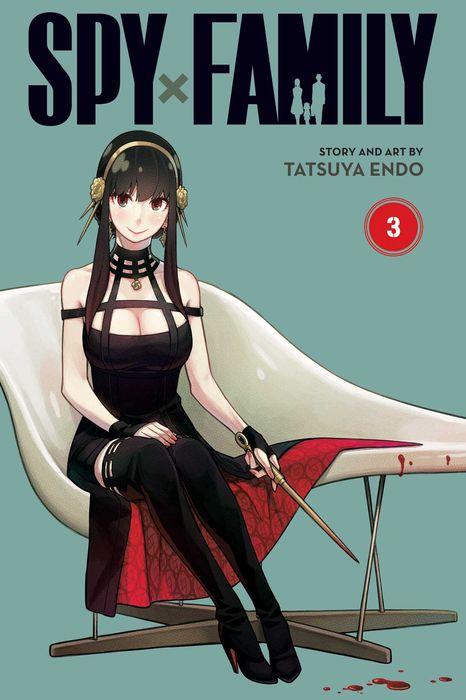 @haneame_cos managed to replicate every bit of Yor's clothes down to perfect detail, from the straps above the bodice, to the rose pattern on the inside of her skirt, and even to the hairband with the little wind chime-like decorations at the ear-level portions. She even went to the trouble of getting red-tinted contact lenses to replicate Yor's eyes. It's a pretty nice bit of hype for Spy x Family, all things considered. Let's hope that as the anime gains in popularity, we get even more wonderful cosplay like this.
Spy x Family: Details
As for what Spy x Family is about? Well, the official synopsis from Crunchyroll tells it all about this anime. Check it out below:
"The Westalis Intelligence Services' Eastern-Focused Division (WISE) sends their most talented spy, "Twilight," on a top-secret mission to investigate the movements of Donovan Desmond, the chairman of Ostania's National Unity Party, who is threatening peace efforts between the two nations.

This mission is known as "Operation Strix."

It consists of "putting together a family in one week in order to infiltrate social gatherings organized by the elite school that Desmond's son attends."

"Twilight" takes on the identity of psychiatrist Loid Forger and starts looking for family members. But Anya, the daughter he adopts, turns out to have the ability to read people's minds, while his wife, Yor, is an assassin! With it being in each of their own interests to keep these facts hidden, they start living together while concealing their true identities from one another.

World peace is now in the hands of this brand-new family as they embark on an adventure full of surprises."
Do you want to find out about Yor for yourself? Then head on over to Crunchyroll to watch the first episode. Note that they've locked the anime behind a paywall as of this writing. If you want to watch it, then you need to bring out your wallet for a premium subscription. I think that's going to be the future of Crunchyroll from now on. really.
Source: Instagram, Crunchyroll