The newest D&D/MTG crossover set is coming soon. Commander Legends: Battle For Baldur's Gate is set for release this June. It's combining the best of Magic's Commander style of play with everything to love about playing D&D.
One of the major things about this set is an Alchemy version is coming to Magic: The Gathering Arena.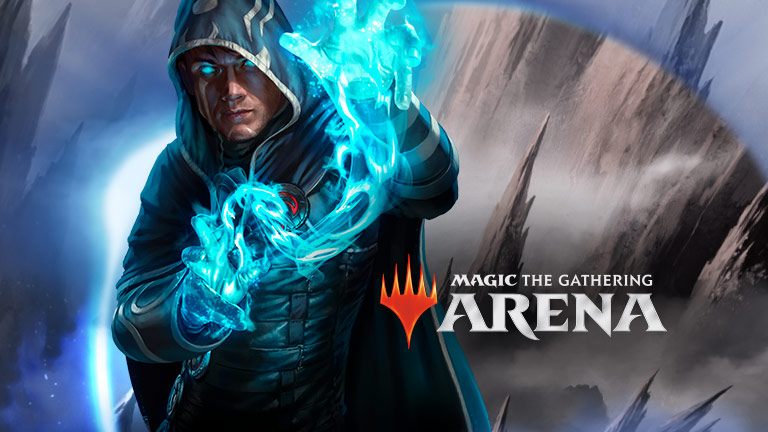 Titled Alchemy Horizons: Baldur's Gate, this is going to have the Alchemy and Historic cards to use. Included will be Set Mastery, Draft gameplay modes, and so much more. This is getting released in July and more news will be released closer to the launch.
The designs for the packaging have been revealed. The packaging has a really fun D&D/Magic look to them that fans and players of the game will appreciate:
There are going to be many familiar ways to play with these cards including:
Draft, Set, and Collector Boosters
Bundle
Prerelease Pack, containing three Draft Boosters, a year-stamped foil rare or mythic rare, a dungeon card, and also an MTG Arena code card
Alongside that, the Draft Boosters will include 20 cards- including one that will be a Traditional Foil. And there are 4 different Commander decks that will be available:
Party Time (white-black)
Mind Flayarrrs (blue-black)
Draconic Dissent (blue-red)
Exit from Exile (red-green)
Included with the Commander Decks, there will be 100 ready-to-play cards in it. Included as well are going to be 10 new-to-Magic cards and a Collector Booster Sample Pack, like what the Streets Of New Capenna Commander Decks will have.
Commander 101 Video
If you are going to a Commander Prerelease event and don't know what to do, then Good Morning Magic can help you. A video they posted back in 2020 should help you understand it a little better:
Card Reveals
The first cards have been revealed. We are going to be starting off with the Mana Bases:
These cards are also available as Extended Art Cards as well:
If you got the Adventures In The Forgotten Realms pack last year, there were Rule Book Art Cards in there. The new card set is going to have a bunch of Rule Book Art Card included as well:
A D&D set would not be complete without Dragons, and some of the heroes that could potentially face as well:
The Wand of Wonder will be available as a normal, extended art and promo card:
One of the last cards that were revealed was a few different versions of the Elder Brain:
Important Product Dates
With this set released worldwide on June 10th, the important product dates have been revealed. And that all starts off with the set debut and previews beginning on May 16th. The Card Image Gallery will be complete on May 23rd.
Once the Card Image Gallery is finished, Commander Previews are on both May 24th and May 25th. The Commander Card Gallery will be finished on May 26th.
One week later on June 3rd, the In-Store Prerelease Events start, and the sales begin as well. The following week on June 10th, as we mentioned, the set is fully released. And the Launch Parties are happening from June 10th until June 12th.
For more on Magic, make sure to check back to That Hashtag Show.
Keep Reading: