Are you looking for new releases in Film or Television to watch this weekend of April 2nd!? Well, THS has you covered in our weekly series! So, make sure to come back each week as we compile all of our recommendations for you to check out on your days off.
However, I wanted to break down this list and make it a little more personal. Kind of like when you walk into a book store and see the wall of employee recommendations. So, I'll be breaking down this list as to what we at THS are watching, not necessarily every single thing releasing. So, first up Shawn!
LAURA'S WATCHING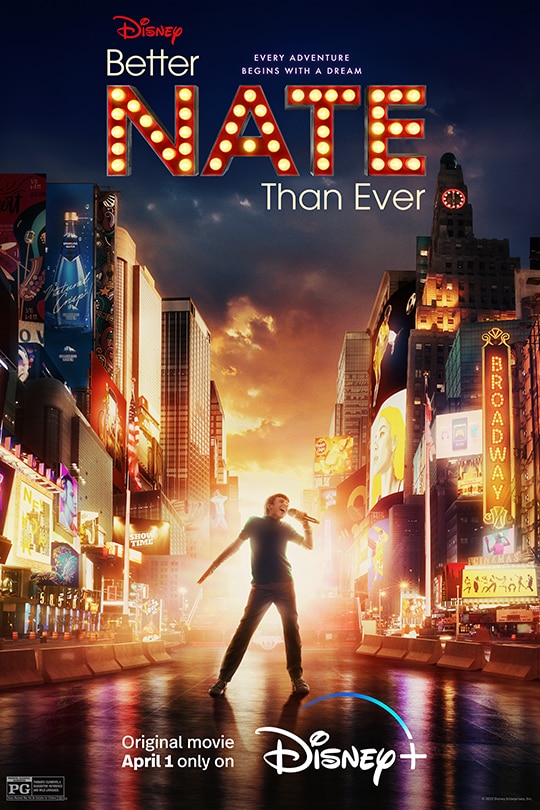 Since the new Fantastic Beast moving is coming out, I'm going to rewatch the entire series to prepare for the upcoming, Secrets of Dumbledore. I also wanna watch the 1990s version of Stephen Kings, The Stand. And finally, Sunday is trash reality TV night with 90-day fiance: before the 90 days!
SHAWN'S WATCHING
I'm definitely going to be checking out Apollo 10 ½, as well as Morbius which hits theaters!
SARAH'S WATCHING
I've got a huge TV/Movie weekend ahead of me! Of course, I'm gonna head to the theaters to check out Morbius. Then, I'm plopping on my couch to turn on Disney+ for Moonknight and Better Nate Than Ever. Then, I'm diving into The Last Bus on Netflix. I'll watch anything Robert Sheehan does!
JUNIOR'S WATCHING
I will be spending my weekend watching Moonknight on Disney+! Also, the new episode of Halo on Paramount+.
BRIAN'S WATCHING
I know ​​Morbius is coming out, but with all the mixed reviews I'm not sure how I feel about it.
BENJY'S WATCHING
I'm going to watch Dune and finally see what all the fuss is about. And of course, with some spare time for more Gargoyles afterward.
KAT'S WATCHING
I'm going to try to rewatch Free Solo since it's been a while since I've seen it. I also want to watch Iron Fist since it's finally on Disney+!
TOM'S WATCHING
Outlander Sundays are back! It's that time!
NEW RELEASES – WHAT ELSE YOU CAN WATCH THIS WEEKEND!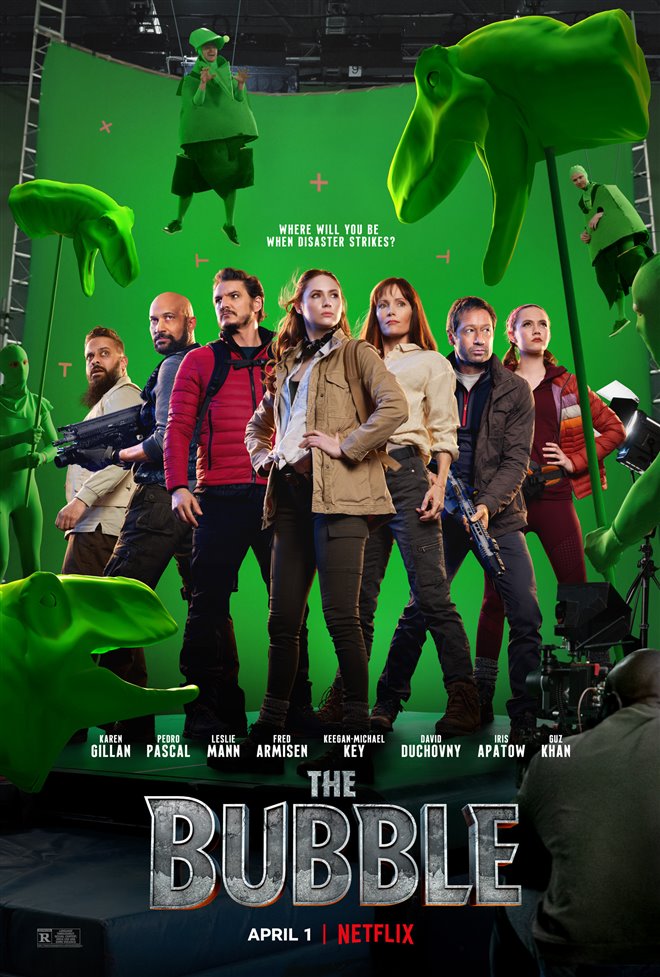 NEW IN THEATERS ON APRIL 2ND!
MORBIUS
Dangerously ill with a rare blood disorder, and determined to save others suffering his same fate, Dr. Morbius attempts a desperate gamble. What at first appears to be a radical success soon reveals itself to be a remedy potentially worse than the disease.
THE CONTRACTOR
After being involuntarily discharged from the U.S. Special Forces, James Harper (Chris Pine) decides to support his family by joining a private contracting organization alongside his best friend (Ben Foster) and under the command of a fellow veteran (Kiefer Sutherland). Overseas on a covert mission, Harper must evade those trying to kill him while making his way back home.
YOU WON'T BE ALONE
Set in an isolated mountain village in 19th century Macedonia, You Won't Be Alone follows a young girl who is kidnapped and then transformed into a witch by an ancient spirit. Curious about life as a human, the young witch accidentally kills a peasant in the nearby village and then takes her victim's shape to live life in her skin. Her curiosity ignited, she continues to wield this horrific power in order to understand what it means to be human.
DEVIL YOU KNOW
Boundaries and bonds are tested in this gritty crime-thriller drama about family, morality, and redemption. Once-incarcerated Marcus Cowans (Omar Epps) is trying to turn over a new leaf with the support of his loving family. Upon discovering that one of his brothers (Will Catlett) may have been involved in a horrific crime, Marcus grapples with the limits of brotherhood and loyalty. He and his family, increasingly wary of the justice system's failings, end up in the crosshairs of a seasoned but jaded detective (Michael Ealy). Written and directed by Charles Murray, The Devil You Know evokes the question: Am I my brother's keeper? And at what cost?
DAKOTA
Dakota, an ex-service dog, joins single mom Kate (Abbie Cornish) and her daughter Alex (Lola Sultan) to live on their small-town family farm. Dakota quickly adjusts to her new home and becomes somewhat of a local hero, soon becoming inseparable from Alex. But when the farm's existence is threatened by the town's rogue sheriff (Patrick Muldoon), Dakota must help the family band together and save the land.
NEW TO DISNEY+ ON APRIL 2ND!
Marvel Studios' Moon Knight
The series follows Steven Grant, a mild-mannered gift-shop employee, who becomes plagued with blackouts and memories of another life. Steven discovers he has dissociative identity disorder and shares a body with mercenary Marc Spector. As Steven/Marc's enemies converge upon them, they must navigate their complex identities while thrust into a deadly mystery among the powerful gods of Egypt.
Better Nate Than Ever
The film is based on the popular book "Better Nate Than Ever", which is about 13-year-old Pittsburgher Nate Foster who sneaks off with his best friend Libby to a major musical audition in the Big Apple after not being cast in their school play.
NEW TO HBOMAX ON APRIL 2ND!
Julia, Max Original Season 1 Premiere
Julia is inspired by Julia Child's extraordinary life and her long-running television series, "The French Chef," which pioneered the modern cooking show. Through Julia's life and her joie de vivre, the series explores a pivotal time in American history – the emergence of public television as a new social institution, feminism and the women's movement, the nature of celebrity and America's cultural evolution. At its heart, the series is a portrait of a loving marriage with a shifting power dynamic.
Moonshot
Moonshot follows Walt (Cole Sprouse) and Sophie (Lana Condor) as they join forces in order to be reunited with their significant others. The two embark upon a lively journey that winds up taking them both wildly and unexpectedly off course. A romantic comedy with a twist from director Christopher Winterbauer.
NEW TO HULU ON APRIL 2ND!
The Girl From Plainville: Three-Episode Limited Series
It was the case that left us with more questions than answers. Inspired by the true crime story of Michelle Carter.
NEW TO NETFLIX ON APRIL 2ND!
Get Organized with The Home Edit (Season 2)
Clea and Joanna return to tame the clutter of celebrities and everyday clients with their signature rainbow style — and open a door into their business and personal lives.
The Last Bus (Season 1)
A group of mismatched students on a school trip become unlikely heroes when a robot apocalypse zaps away the rest of humanity. The 10-episode action-packed sci-fi series THE LAST BUS stars Robert Sheehan (Umbrella Academy, Misfits), Tom Basden (After Life, Plebs), and an ensemble cast of exciting new talent.
Apollo 10 ½: A Space Age Childhood tells the story of the first moon landing in the summer of 1969 from two interwoven perspectives – the astronaut and mission control view of the triumphant moment, and through the eyes of a kid growing up in Houston, Texas who has intergalactic dreams of his own. Taking inspiration from Academy Award-nominated® filmmaker Richard Linklater's own life, Apollo 10 ½: A Space Age Childhood is a snapshot of American life in the 1960s that is part coming of age, part societal commentary, and part out-of-this-world adventure.
A group of actors and actresses are stuck inside a pandemic bubble at a hotel attempting to complete a film.
From a small one-bedroom apartment in Oslo, Amalie and her boyfriend Mikael dream about an international breakthrough in the big world of street dance. When their crew "Illicit" is selected to compete in a renowned dance competition in Paris, they finally get their chance. In Paris, life starts to unravel. The crew realizes they have to revamp their routine or they don't stand a chance. Meanwhile, Amalie is distracted, searching for her estranged mother who lives in Paris and runs a ballet school. Her stage presence suffers as she botches the crew's new moves and tensions within the crew rise. They confront Amalie and she comes to the devastating realization that she no longer has a part in the crew. But as she searches for her mother, she stumbles upon an underground dance club where she can be free and rekindle her passion for dancing. Torn between the love of Mikael, the longing for her absent mother, and her passion for dance, Amalie must choose. Who is she to become?
So, what are YOU watching this weekend? Comment below and let us know. And stay tuned to THS for more weekly suggestions, news, reviews, and exclusives!
KEEP READING