If you are a fan of the Star Wars: Visions series on Disney+ you will not want to miss this. Sideshow has revealed that the new The Ronin Statue from Kotobukiya is now available for pre-order. The Ronin will retail for $250 and will ship between July and September of 2022. You can check out the official details below. Also, You can pre-order your The Ronin Statue at Sideshow.com.
The Ronin Statue by Kotobukiya 1:7 Scale ARTFX – Star Wars: Visions
STAR WARS: VISIONS™, an anthology of animated short films celebrates Star Wars through the lens of the world's best anime creators and storytellers. Seven Japanese anime studios bring their unique talent and perspective to this cutting edge series now streaming only on Disney+.
"THE DUEL," an animated short by studio Kamikaze Douga, captivates audiences with groundbreaking visuals and intense action.
Character designs for "THE DUEL" were overseen by illustrator Takeshi Okazaki, who also worked on the concept for the Artist Series TUSKEN RAIDER™ ARTFX.
SEE ALSO: RONIN: A VISIONS NOVEL ~ A TRUE STAR WARS VISION [BOOK REVIEW]
The Ronin
The mysterious RONIN, a former Sith™ warrior, wanders through the Outer Rim territories with his trusty astromech droid B5-B6™. Upon a chance encounter with a group of bandits and their leader attacking a defenseless village on the planet Genbara™, the Ronin is thrust back into battle and becomes an unlikely savior for those in need.
Masterfully sculpted in 1/7 scale the Ronin stands in a stoic pose brandishing a lightsaber aglow with vibrant red from the embedded Kyber Crystal™. Every detail from the Ronin's character design has been painstakingly replicated down to the prosthetic jaw support, his arsenal of two lightsabers and blaster, and the billowing robes of his attire, which were designed to resemble those of a kimono in Japanese culture.
Do not miss this opportunity to add the Ronin, a unique limited production ARTFX to your Star Wars collection!
SEE ALSO: STAR WARS STAR WARS: VISIONS ~ A NEW HOPE FOR STAR WARS ANIME [SPOILERY STAR WARS/ANIME REVIEW]
We Want To Hear From You
What are your thoughts on The Ronin statue from Kotobukiya? Is this a must-have for your collection? Also, what other Star Wars statues are you looking to add to your collection this year? That Hashtag Show wants to hear from you!
You can tell us your thoughts by leaving a comment below or hitting me up at starwarsnerd574. You can also join me at the Midwest Star Wars Fanatics Facebook page to chat about all things Star Wars. Also, make sure to stay up to date on all the Star Wars news by following us at ThatHashtagShow.com. More importantly, be safe, I can't wait to see you all at Celebration 2022.
Source: Sideshow
SEE ALSO: STAR WARS: VISIONS THE RONIN, KARRE AND AM COLLECTIBLES AVAILABLE NOW AT TARGET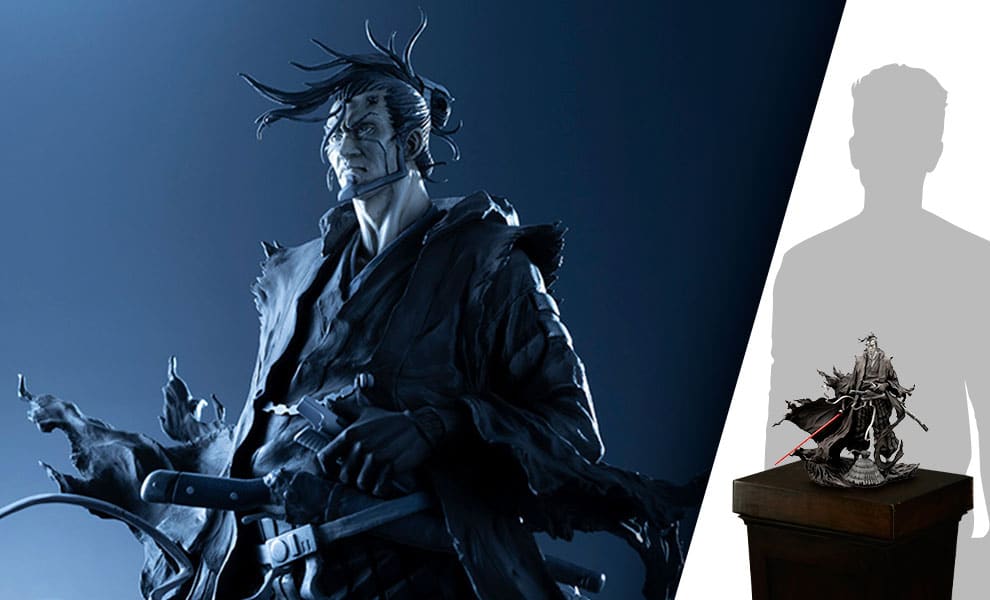 SEE ALSO: CLINT EASTWOOD LEGACY COLLECTION: THE MAN WITH NO NAME – SIXTH SCALE FIGURE COMING SOON FROM SIDESHOW
SEE ALSO: PEACEMAKER SIXTH SCALE FIGURE BY HOT TOYS COMING SOON