All of Season 1 of The Legend Of Vox Machina is now available to stream on Prime Video. Between the fan response to the show, as well as the show being certified fresh on Rotten Tomatoes, the series has garnered a lot of attention!
Alongside the show release, the series has a bunch of new merch as well. First, we are highlighting a few of the shirt and sweater designs available for purchase. Don't worry, there are plenty more available in the Amazon shop.
Shirt And Sweater Image Gallery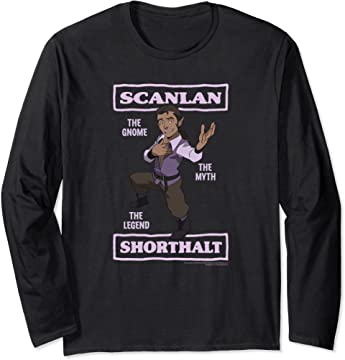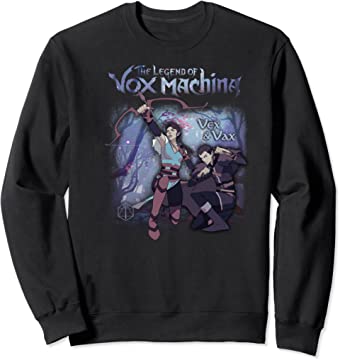 These and a whole bunch more designs are available on Amazon, and all the designs look pretty incredible.
Meanwhile, there are also some bags, with some of the designs shown above. And there are also a few PopSockets as well.
Bags, PopSockets, And Phone Cases Image Gallery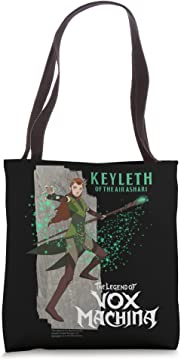 Over on Critical Role's online shops they have a new sweater and shirt merch celebrating the series Vox Machina as well.
Shirt, Sweater, Journal, And Stickers Images And Descriptions
Who would have thought boozing and brawling would lead Vox Machina towards becoming the most legendary adventurers Exandria has ever known?

Celebrate the launch of The Legend of Vox Machina Season 1 on Prime Video and Vox Machina's leap into animation with a fresh t-shirt, featuring art inspired by a storyboard panel of our ragtag band of adventurers! 
Let the haphazard heroes of Vox Machina have your back with a cozy pullover hoodie and celebrate the launch of The Legend of Vox Machina Season 1 on Prime Video! The black hoodie features purple designs of Vox Machina's crest on the chest and action shots from the show's opening title sequence across the back.
Another fun animated series themed item that got released is the new Legend Of Vox Machina Journal:
The other Vox Machina items that have been released are some new stickers:
These items are all available on CR's US, UK, AUS, CA, and EU shops.
Also releasing from McFarlane Toys, we have our first 2 character figures for the show.
More merch will be released in the future, alongside more figures from McFarlane Toys.