Hey everybody, have you heard the news? Joe Bob is back in town. For the most romantic time of the year no less, at the Heartbreak Trailer Park. In typical Joe Bob fashion, the Mutant Family delves into the more deranged side of love.
The former MonsterVision host always does holidays in a way that is true (to some degree) to the core meaning of the holiday. While still keeping in line with what you expect from Joe Bob and Darcy the Mail Girl.
This year was no different with the duo keeping their movie picks a secret until the time of airing. Which many try to guess, even this reviewer unsuccessfully attempted to guess the flicks. We were shown two movies, with the pair showing off Black Rose and Frankenhooker.
Black Roses (1988) D. John Fasano, W. Cindy Sorrell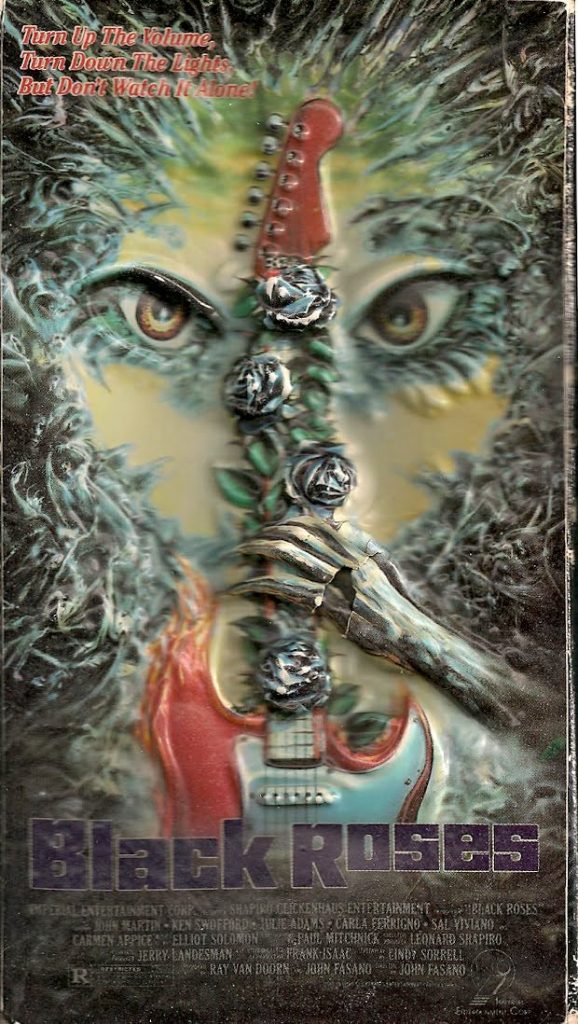 The night started off with a heavy metal-themed movie about a band that has a strong influence on their teenage audience and the parents who suspect something is terribly wrong.
Joe Bob starts by getting into the controversy surrounding the PMRC hearings and how /Metal Music was attacked by politics at the time. It's an interesting story and ties into the movie. I was a bit confused about the Valentine's day themes of it all but as is sometimes the case, you're best not to ask these kinds of questions and simply enjoy the ride.
The movie itself is one of the better-paced and better-written movies from the Troma label I've seen. I'm not the biggest fan of Troma films, but this one was great. You've got a bit of a mystery but also a good rocking soundtrack and decent performances (by Troma and The Last Drive-In standards)
The two guests were the Boulet Brothers, and while their connection to Black Rose is not overly tangible; they had a lot of great stories and anecdotes that kept the first segment interesting.
Frankenhooker (1990) D. Frank Henenlotter, W. Robert Martin And Frank Henenlotter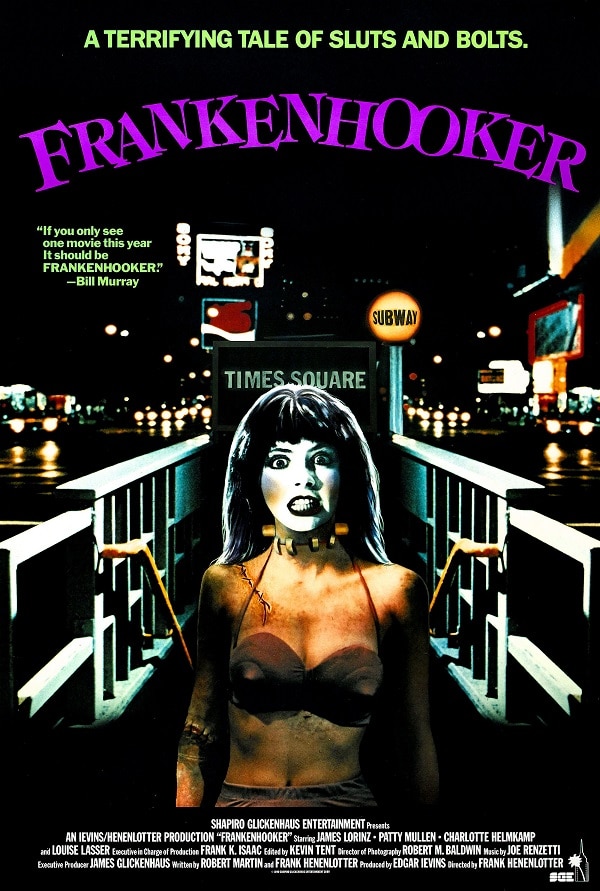 Frankenhooker is just a blast. Another Troma film, it's about a scientist that uses hooker body parts (which he gets from blowing them up with crack cocaine) and assembling together his dead girlfriend who now becomes Frankehooker.
This movie shares a lot with Re-Animator in that it's goofy and campy but also has some good action and gore. Is it as good as Re-Animator? No. Still, would make for a great double feature.
Frankenhooker is a great movie to watch with others. Sometimes you ask questions like what is going to happen if one leg is longer than the other or if their chest will be lopsided and the movie does not hesitate to address these. There was a great mystery as to what was in the freezer, and the payoff on that mystery was fantastic.
The guests were the film's writer and director, Frank Henenlotter, along with the film's star, James Lorinz. They both brought an interesting level of insight for the film; although conversation veered a bit too often into tangents like how the director wanted to remake Thir13en Ghosts and it would've been nice if the conversation stayed a bit more on the film.
Conclusion
All in all, this is not in the top tier of episodes for The Last Drive-In but is still a decent entry. I think the first movie was a bit of an odd inclusion and even though it was an entertaining movie. Frankenhooker was a much more appropriate movie for the holiday and was all around a better flick.
There was a fun song and dance number that capped off one of the movies which were genuinely fun and really entertaining
A Selection Of Great Tweets From The Mutant Fam
For more on horror, make sure to check back to That Hashtag Show.
Keep Reading: