Have you ever wondered what Alice in Wonderland might look if American McGee decided to do a comic book version of it? Well, BOOM! Studios will soon show us that in their upcoming comic book series: Alice Ever After. Coming soon to a comic book shop near you.
American McGee's Alice: The Comic Book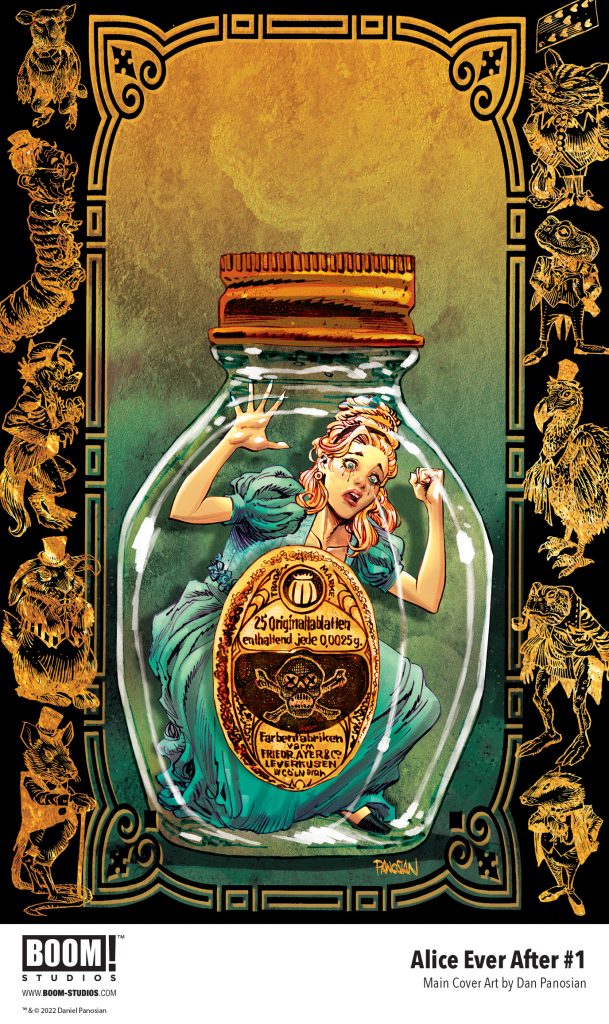 BOOM! Studios is proud to announce the upcoming comic book series Alice Ever After by artist and writer Dan Panosian (An Unkindness of Ravens, Canary) and co-artist Giorgio Spalletta (Red Sonja: Black, White, Red). This new comic book series about the aftermath of Alice's adventures in Wonderland will premiere sometime in April 2022. Unfortunately, BOOM! Studios doesn't specify exactly when the release date is. We'll just have to wait for them to give us that info at a later date.
You can purchase Alice Ever After #1 at your local comic book shop when it comes out. There are currently no options to preorder it. Not even BOOM! Studio's webstore has it available for preorder. That's something you're going to have to wait for later if it ever comes.
Alice Ever After: Details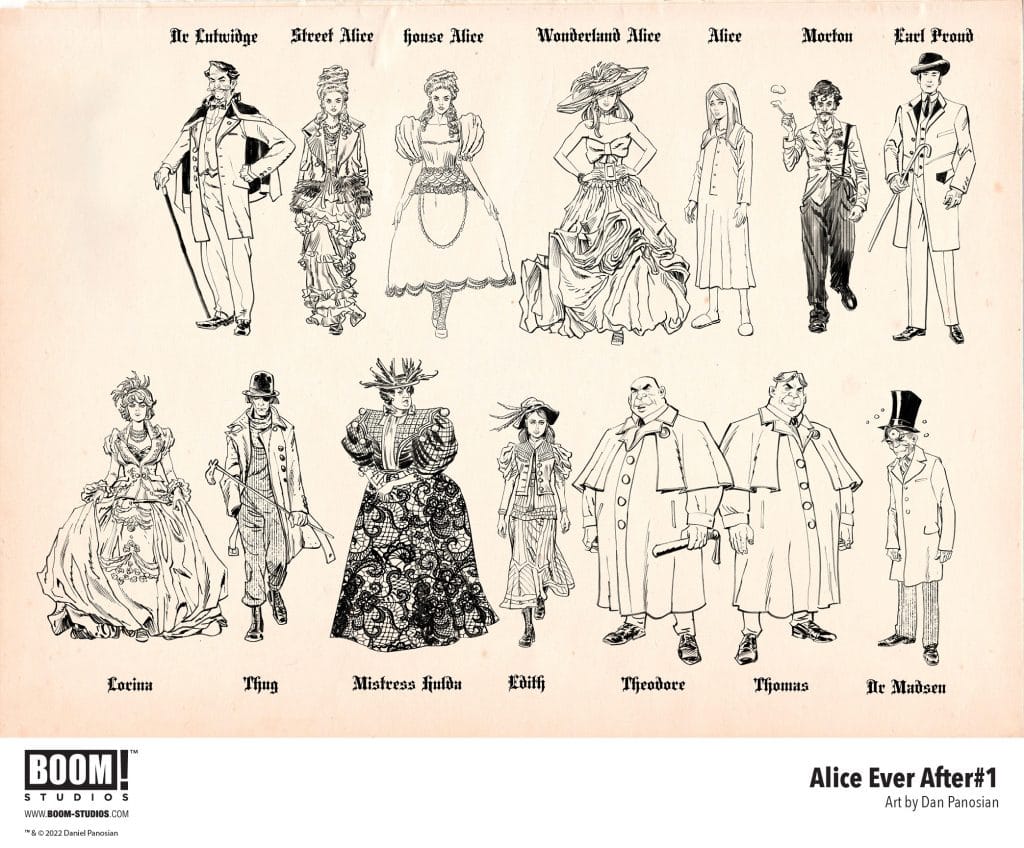 So what is Alice Ever After going to be about? Well, as the name implies, it's going to basically be a sequel story to Alice in Wonderland. Alice in this story is now an adult, trying to deal with the consequences of said adventures in Wonderland. Specifically: the mental and emotional consequences.
BOOM! Studios has a synopsis for Alice Ever After #1 that explains in greater detail below:
"Alice first visited Wonderland as a child. Now grown up, it's become her only escape from a cold, harsh world that feels even less real—a distant family, a tormented lover, and a father with secrets he'll do anything to protect. But in order to return to her fantasy, Alice will need something much stronger than mushrooms…

Cursed with a growing addiction, Alice is forced into the twisted underbelly of London and pulled ever further from reality. Is her obsession with Wonderland truly a respite, or a one-way ticket to the dreaded… ASYLUM?

Witness Wonderland brought to life as never before, set against a vibrant but menacing Victorian London, as figures from Alice's past adventures re-emerge in surprising new ways!
Source: BOOM! Studios