With just 16 days until The Legend Of Vox Machina releases, Prime Video has given fans a treat:
Now, within this trailer there is a lot for fans to get excited about. From the tavern brawl to all new clips in this trailer, there is so much to get excited about even before the series drops. What's interesting is we also get to see a lot of the NPCs from Campaign 1 in this, even though we still don't know who's voicing any of them.
And Prime Video also released the official poster for the series as well: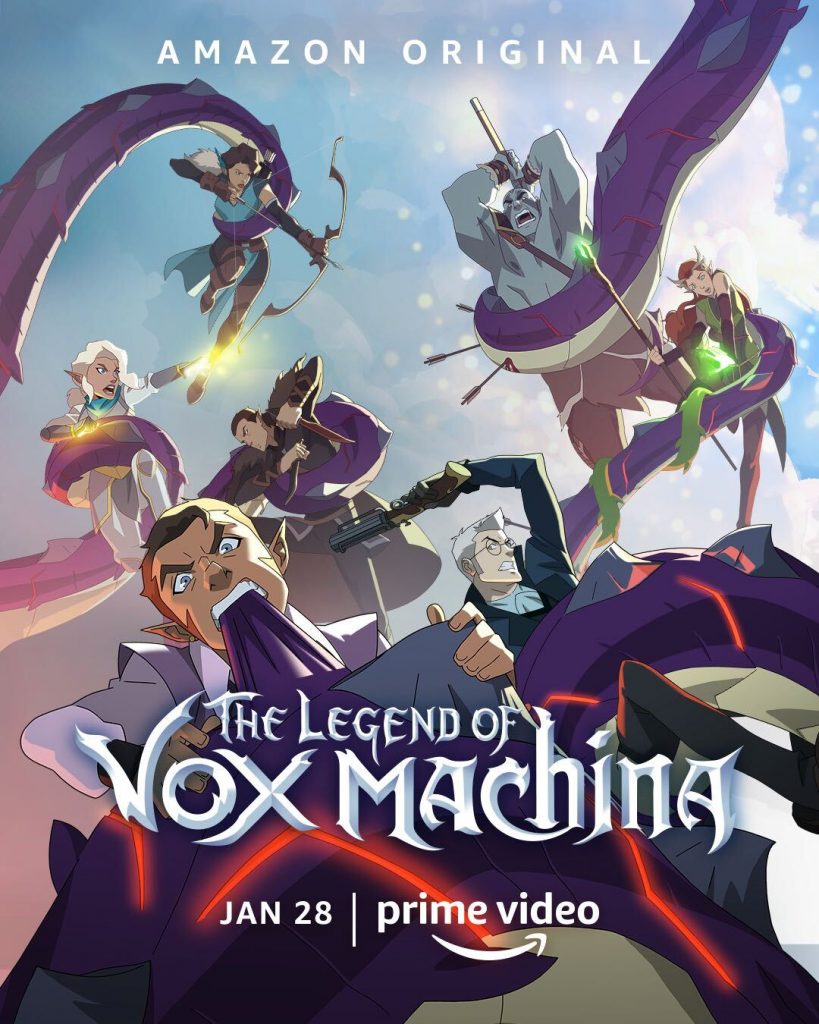 The way the episodes are going to be releasing have been revealed as well. Instead of one episode every Friday, Prime Video is releasing the show in three-episode batches. The release schedule can be found below:
January 28th: Episodes 1-3
February 4th: Episodes 4-6
February 11th: Episodes 7-9
February 18th: Episodes 10-12
This series has been almost three years in the making, and in just a little over two weeks from now fans all across the world will finally get to watch.
So, what did you think of the trailer? Let us know in the comments below.
And tune in for episodes 1 – 3 of The Legend of Vox Machina on Prime Video January 28.