So it seems like The Book of Boba Fett is really taking off. Why else would Disney and Lucasfilm release these new character posters for this new Star Wars series?
The Book of Boba Fett Posters Galore!
Lucasfilm has just released a trio of new character posters for The Book of Boba Fett on Twitter to promote the impending release of Ep. 3. Each poster depicts a character that appeared in the last episode. As you can see, the one above depicts the Wookiee bounty hunter/enforcer Black Krrsantan. Looking appropriately menacing, I might add.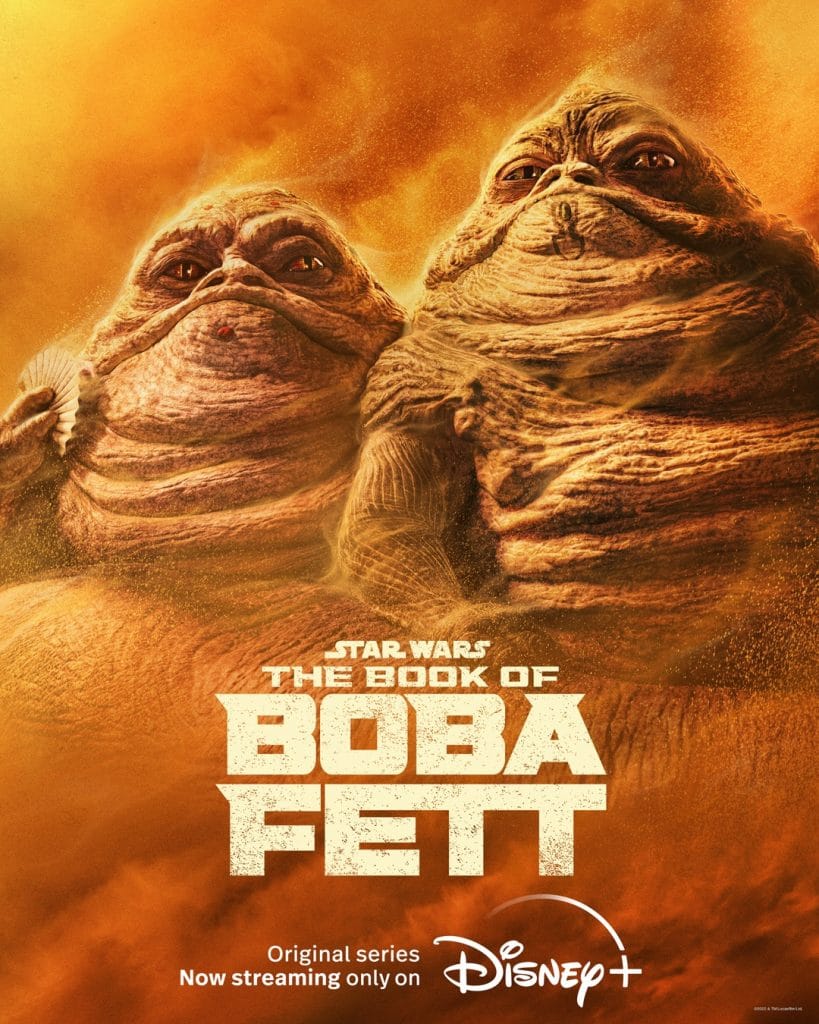 The second poster depicts the still-as-of-yet unnamed Hutt twins who pay Black Krrsantan to do their dirty work. They're apparently Jabba the Hutt's cousins and were trying to take over his former holdings. You know, before Boba Fett arrived back on the scene for The Book of Boba Fett. Why didn't they just take out Bib Fortuna when he took over his boss's empire? Well, I suppose that's something they'll explain in a future episode…hopefully.
The third and final poster for The Book of Boba Fett depicts a pair of Tusken Raiders. These are apparently from the same tribe that rescued Boba Fett after his escape from the Sarlacc. Well, I say "rescued", but they apparently just wanted a slave. Fortunately, Fett does earn their respect, and manages to turn his slavery period into a form of payment for them rescuing him. It's a situation that benefits both Boba Fett and the Tusken Raiders, since the latter ended up learning a lot from the veteran bounty hunter. Maybe we'll see more of them when Ep. 3 debuts on January 12, 2022 on Disney+.