The Resident Evil series was in dire need of another entry. Enter Resident Evil: Welcome To Raccoon City. The new film starring Kaya Scodelario, Hannah John-Kamen, Robbie Amell, Tom Hopper, Avan Jogia with Donal Logue and Neal McDonough was just what we needed. If you missed the film in theaters, here's the synopsis:
Raccoon City, which was once a booming home of pharmaceutical giant Umbrella Corporation, is now a dying Midwestern town. The company's exodus left the city a wasteland…with great evil brewing below the surface. When that evil is unleashed, a group of survivors must work together to uncover the truth behind Umbrella and make it through the night.
Welcome To Raccoon City releases on Digital on January 18th, 2022. The physical copies on Blu-ray, DVD, and 4K UHD arrive on February 8th, 2022. The 4K and Blu-ray include over 20 minutes of all-new featurettes. In addition, the 4K UHD copy has a limited edition steelbook only available at major retailers. It includes five collectible poster cards with original artwork from contest winners around the world.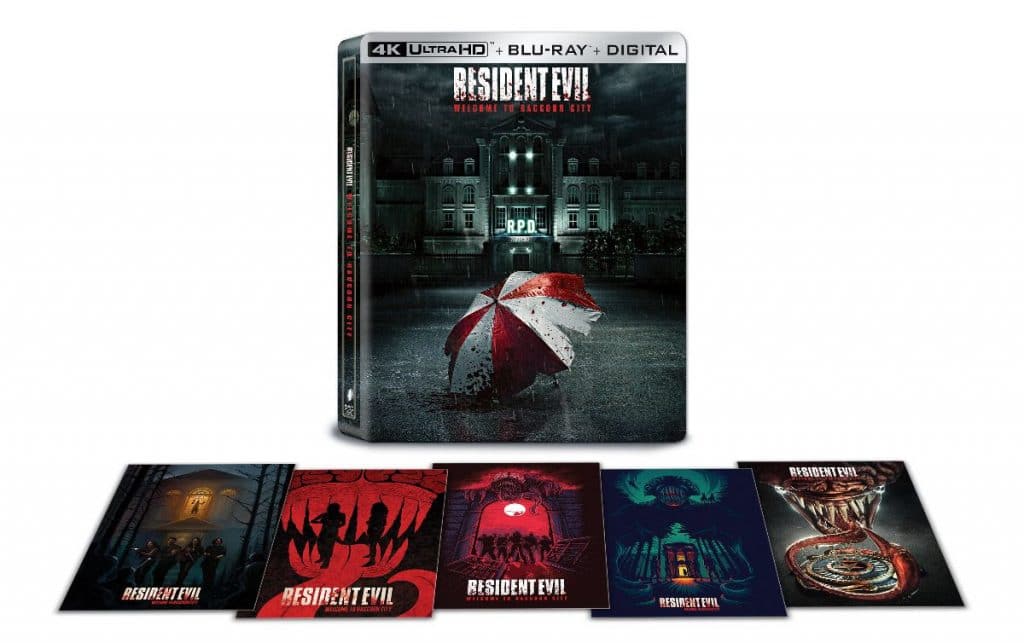 Johannes Roberts wrote and directed the film.
The Bonus Features Of Resident Evil: Welcome To Raccoon City
Replicating the DNA
Cops, Corpses and Chaos
Zombies, Lickers and the Horrors of Resident Evil
For more on 4K and Blu-ray releases, make sure to check back to That Hashtag Show.
Keep Reading: