Tony Todd has one of those careers that actors dream about. His work has now spanned five decades. Starting with 1986's Sleepwalk, his credits include Platoon, The Crow, The Rock, tons of voiceover, and a slew of horror films, including his infamous role as Candyman (which he reprises in this year's sequel Candyman, from Jordan Peele, Win Rosenfeld and writer/director Nia DaCosta).
But most recently, I had the chance to sit down, be it briefly, to talk to Tony about his work on Kevin Smith's Netflix sequel series Masters of the Universe: Revelation. Mr. Todd voices Scareglow, a character made popular by the classic Masters of the Universe toyline in the early 1980s, but never given a voice for the television series.
After seeing the first five episodes of the ten-episode first season, I noticed some wonderful themes dealing with fear, and overcoming fear, specifically centered around the Scareglow character. Read on to see what Tony had to say when I asked him about what he brought to the table for this story.
The Interview With Tony Todd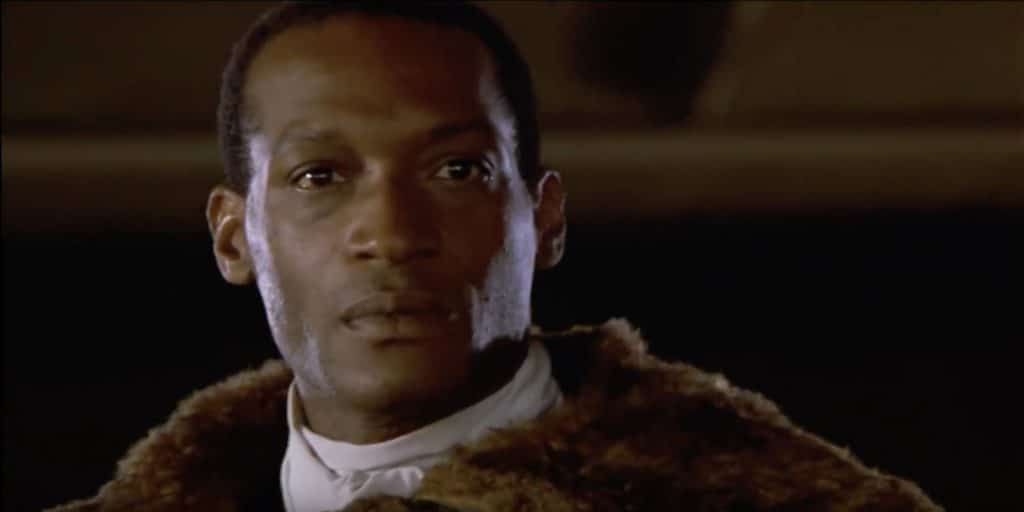 Ben Kliewer: Tony, would you say that Scareglow is really he pinnacle of your acting career? … I'm totally kidding!
Tony Todd: [Laughs] Did you see the look on my face?!
BK: I got you on that one!
TT: Almost! [Laughs]
BK: First of all, I loved your performance in Masters of the Universe: Revelation. Thank you for all the work that you've given us over the years, and thank you for bringing Scareglow to life!
TT: My pleasure!
BK: Kids and adults can watch this show together, though the story addresses some heavy topics. Scareglow has a whole theme of how he feeds on fear. The message about fear and battling against it is a big part of Scareglow's role in the overall story of these first five episodes. Can you talk about how you approached that topic of fear in your performance?
The Interview Continued
TT: Well, I love the fact that it's all about fear. It reminds me of the character in Batman, Scarecrow, they're very similar. If it gives empowerment to victims of being bullied or – you know I remember being an only kid growing up, and I remember my grandmother making me an astronaut suit. Because like every other kid, I wanted to be an astronaut. It was raining that day, and when I was little I had a fear of worms. And I remember some bullies, they jumped me and pushed me in the mud because they knew I hated worms.
I came back to my grandmother, and she said "Boy; first of all, you got this astronaut suit dirty. I made that for you. So you better get out there, go get some books, go back to school, and if anybody ever tries to push you in the mud again, stand up to them!"
Hopefully characters like Scareglow or Transformers or whomever can give people empowerment. So they know that they're not alone. You have your invisible army of superheroes and supervillains and people that you relate to that are standing up with you and standing up against hatred or injustice or bigotry or bullying or whatever.
BK: That's beautiful Tony. Thank you.
TT: Thank you, Ben!
Masters of the Universe: Revelation premieres on Netflix Friday, July 23, 2021. Candyman hits theaters on August 27, 2021.
For more Netflix, Masters of the Universe and horror movie news, keep checking back here at That Hashtag Show!