If you are a fan and collector of Godzilla figures and statues like myself, then you will want to check out the newest statue that will be heading our way in February 2022. The new 1991 Toho Large Kaiju Series Godzilla Statue is available now to pre-order at Entertainment Earth. This massive statue from X-Plus stands over 11-inches tall and will retail for $374.99. Here are the official details.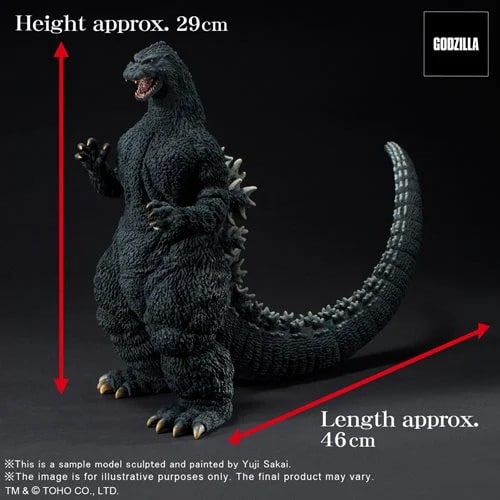 1991 Toho Large Kaiju Series Godzilla Statue
A new Godzilla (1991) The Fierce Battle of Abashiri! produced and modeled by Yuji Sakai is now available as part of the Yuji Sakai Modeling Collection Soft Vinyl Series! This figure recreates the scene from Godzilla vs. King Ghidorah (released in 1991) in which King Ghidorah comes flying in and lands in the wilderness of Abashiri while Godzilla momentarily bends backwards due to the intense wind pressure caused by the creature's flight. The Godzilla 1991 Toho Large Kaiju Series Godzilla Statue measures approximately 18-inches long x 11 1/2-inches tall. Using an incredibly effective technique for soft vinyl figures, Mr. Sakai oversees the coloring process of the figure. Experiencing this model up close is a must for any fan!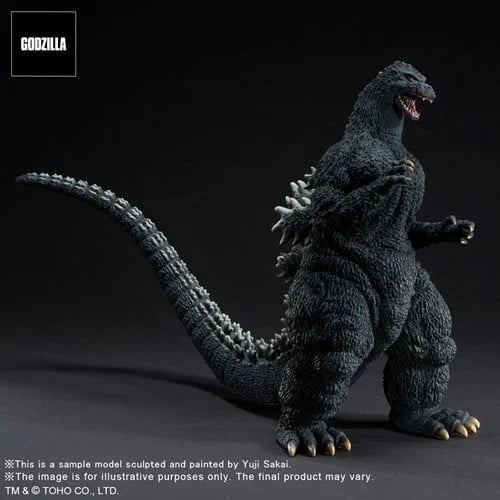 We Want To Hear From You
What are your thoughts on the 1991 Toho Large Kaiju Series Godzilla Statue? Is this a must-have in your collection? Also, what other Godzillas would you like to see added to this lineup? That Hashtag Show wants to hear from you!
You can tell us your thoughts by leaving a comment below or hitting me up at starwarsnerd574. You can also join me at The Toy Fanatics fan page to see the latest collectible and Toy releases. Also, make sure to stay up to date on all the Pop Culture news by following us at ThatHashtagShow.com.
Source: Entertainment Earth