We are now only a few weeks away from the highly anticipated Batman: The Long Halloween, Part 1 animated film release. To add to the excitement of the release Warner Bros. Animation and DC has released a new clip entitled "Car Chase" featuring one of the coolest cars around, the Batmobile. You can check out the new clip below.
"Car Chase" Synopsis
Batman (voiced by Jensen Ackles) speeds the Batmobile through the streets of Gotham City in hot pursuit of mobster Mickey Chen (Gary Chun) in this all-new clip from Batman: The Long Halloween, Part One. The clip also includes Police Captain James Gordon (Billy Burke), police officer Pearce (Gary LeRoi Gray) and Bruce Wayne's butler Alfred (Alastair Duncan). Warner Bros. Animation, DC and Warner Bros. Home Entertainment, the all-new feature-length animated film arrives on Digital & Blu-ray on June 22, 2021.
Batman: The Long Halloween, Part 1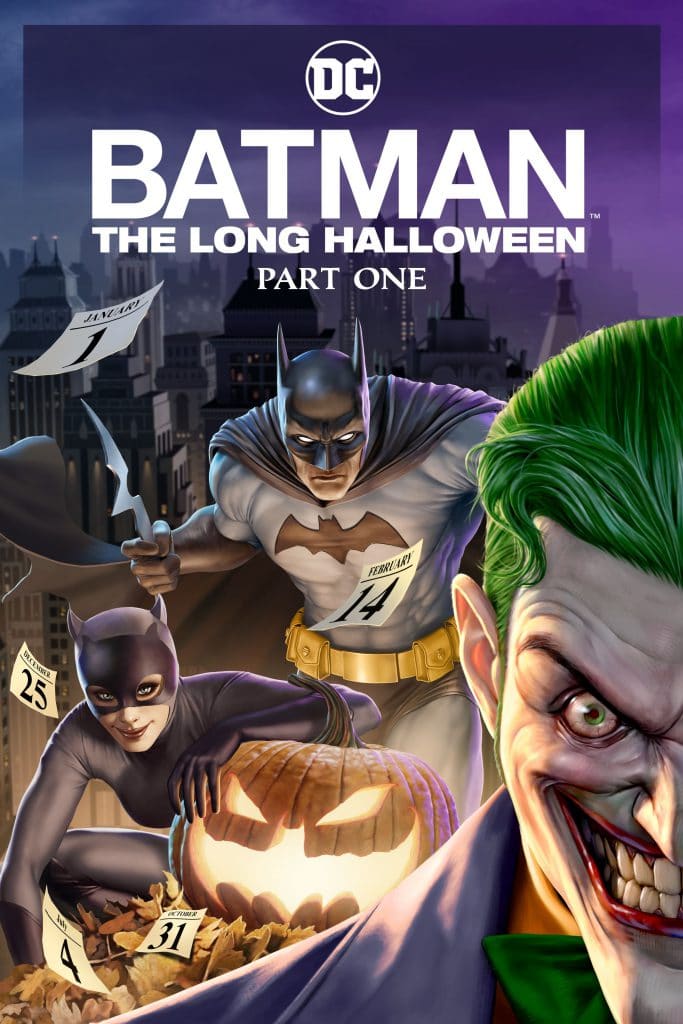 Inspired by the iconic mid-1990s DC story from Jeph Loeb and Tim Sale, Batman: The Long Halloween, Part One begins as a brutal murder on Halloween prompts Gotham's young vigilante, the Batman, to form a pact with the city's only two uncorrupt lawmen (Police Captain James Gordan and District Attorney Harvey Dent) in order to take down The Roman, head of the notorious and powerful Falcone Crime Family. But when more deaths occur on Thanksgiving and Christmas, it becomes clear that, instead of ordinary gang violence, they're also dealing with a serial killer – the identity of whom, with each conflicting clue, grows harder to discern. Few cases have ever tested the wits of the World's Greatest Detective like the mystery behind the Holiday Killer.
We Want To Hear From You
What are your thoughts on the upcoming Batman: The Long Halloween, Part One animated film? Is this a must-watch for you? Also, are you excited about Part Two releasing shortly after?  That Hashtag Show wants to hear from you!
You can tell us your thoughts by leaving a comment below or hitting me up at starwarsnerd574. You can also join us at the DC Fanatics Facebook page to chat about all things DC. Also, make sure to stay up to date on all comic and collectibles news by following us at ThatHashtagShow.com.
Source: Warner Bros. Animation and DC