Just last week Disney dropped a mountain of news about the Disney Wish, part of Disney Cruise Line's fleet. It sets sail for it's maiden voyage in Summer 2022. This will be the largest ship that the teams behind Walt Disney Imagineering have utilized. One of the big reveals was for an all adult bar lounge onboard the Disney Wish. Get ready for an out of world experience called Star Wars: Hyperspace Lounge that will have a Canto Bight-like flair and fancy galactic beverages.
Fans of the franchise will be immersed and treated to breathtaking views on the lounge's widescreen for a video projection in featuring over 40 starships and planets! Five planets destinations have been announced by Lucasfilm and what passengers can expect for next year.
Legendary ships such as The Millennium Falcon, towards the multi-awarding and popular Star Wars series on Disney+ (The Mandalorian) to also feature the Razor Crest and much more that will be brought to life by industry leading special FX company, Industrial Light & Magic. The ships will be ranging from the prequel towards the Skywalker trilogy from Star Wars as passengers can sip their drinks like Cantina bar style.
Here's the full list!
Coruscant
CR70 diplomatic cruiser
Coruscant AA-9 passenger liner
Coruscant transport freighter
Halcyon
Ibis freighter
Nukoy freighter
Marisas freighter
Naboo N-1 starfighter
Starspeeder 3000
Traffic Ships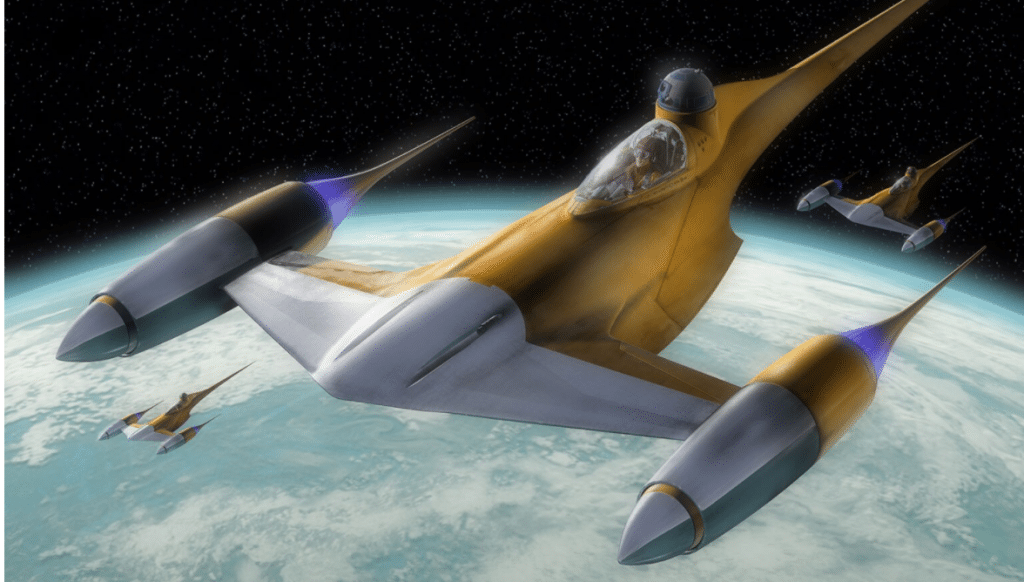 Batuu
Resistance A-wing fighter
Tuggs' Grub food transport
Coruscant AA-9 passenger liner
Coruscant transport freighter
Mining guild freighter
The Millennium Falcon
Resistance MC85 Mon Calamari cruiser
First Order Star Destroyer
First Order TIE fighter
Traffic ships
ZH-40 freighter
Resistance X-wing fighter
Mustafar
Dornean gunship
Imperial arrestor cruiser
Star Destroyer
Imperial Lambda-class shuttle
Imperial Delta-class shuttle
TIE boarder
Imperial TIE brute heavy fighter
Imperial TIE fighter
Tatooine
Corellian passenger transport
Rogue-class fighter
The Millennium Falcon
New Republic prison ship
The Razor Crest
KGZ-54 Starcrane
AA-C39 freighter
Ghtroc 820 Transport
Lantzant Hybrid Hauler
Lancer pursuit craft
Victor-wing fighter
Endor
Resistance bunkerbuster
Mining guild freighter
YT-2400 freighter
Gozanti cruiser
Nebulon-B frigate
Tri-wing S-91X fighter
Resistance cargo frigate
Resistance MC85 Mon Calamari cruiser
First Order TIE fighter
Drovan freighter
Razor assault ship
Resistance X-wing fighter
Resistance Y-wing fighter
The new Hyperspace Lounge sure looks awesome! Are you going to book a trip?
To learn everything about the Disney Wish for next year can be read at Disney Parks Blog's site by clicking the link here.
For more on Star Wars, stay tuned to That Hashtag Show.
Source: Star Wars