Music has always been one of the best features of Subnautica, and Subnautica: Below Zero is definitely no different. Why do you think they've gone to the trouble of releasing an entire separate soundtrack for you to rock out to?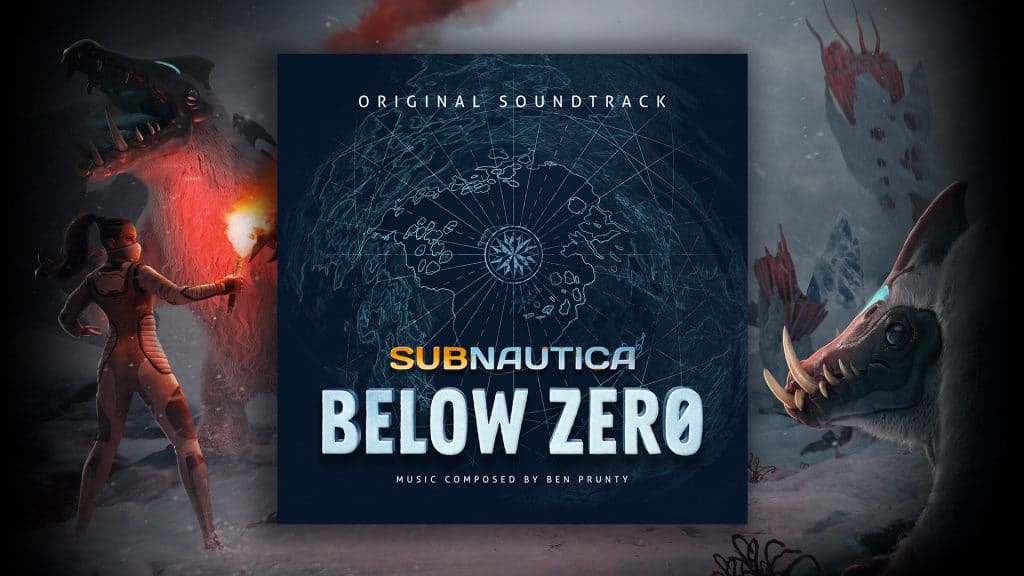 Unknown Worlds Entertainment officially announces the release of the Subnautica: Below Zero Original Soundtrack. The entire soundtrack is the work of Ben Prunty: the composer behind the incredible music in the game. The soundtrack contains 54 remastered and expanded soundtracks taken from the game, and lasts for a grand total of 2 hours and 25 minutes. Not only that but there is also a little extra for people buying this soundtrack: 4 bonus tracks. We don't have any details on the bonus tracks, but we can guess that they are cut content that didn't make it into the game for some reason.
The Subnautica: Below Zero Original Soundtrack costs a mere $9.99 USD to purchase. You can get it on Bandcamp, Apple Music, Spotify, YouTube Music, or Steam. Not interested in buying it? Well, you don't have to. Most of these sites will let you listen to the soundtrack for free. If you want to support Ben Prunty though, I do recommend that you buy it.
Subnautica: Rock Out!
That not the only bit of news Unknown Worlds Entertainment has for us though. They've also announced that for the first time ever, the Subnautica Original Soundtrack is available for purchase from Steam. Like the Subnautica: Below Zero Original Soundtrack, this one is a mere $9.99. But, there's a bit of good news. Everyone who already owns the original Subnautica on Steam will get the soundtrack entirely for free. All you have to do is go into Subnautica's game listing in your Steam library, and you'll find it ready to download. Not only that but for the next 7 days starting from April 30, 2021; anyone who buys Subnautica will also get a free copy of the soundtrack. Interested? Then hurry up and take advantage of this offer before it's too late.
Conclusion
Unknown Worlds Entertainment is officially releasing the Subnautica: Below Zero Original Soundtrack. You know, to build up hype for the game just 2 weeks before its official release on May 14, 2021. Not only that, but they're also releasing the full soundtrack for the original Subnautica, and it's free to download for all owners of the game. If you want to re-experience your underwater adventure in music form, check it out.
Source: Unknown Worlds Entertainment
SEE ALSO: METAL HALL OF FAME INDUCTING PAUL DI'ANNO, BLAZE BAYLEY, AND DEREK RIGGS