Deadpool is getting a manga series. In Shonen Jump, no less. Enough said.
A few days ago on December 5, 2020; Deadpool fans cheered when they got news that our R-rated "hero" will be getting his own manga series on the Shonen Jump+ app. Marvel Japan, alongside writer Sanshirou Kasama and artist Hikaru Uesugi, announced the news over Twitter. Funnily enough, both people actually worked together on the original Deadpool: Samurai one-shot manga that formed the basis for this official new manga, so that's a big plus.
At the same time, they also announced exactly when this new Deadpool manga series will serialize: December 10, 2020. As of this writing, that's only 3 days away. While we still have no word as to an English debut, it's a pretty safe bet that it's coming. Maybe not on December 10, but likely pretty soon after that. I mean, just look at how many Deadpool fans there are. Who wouldn't want to see our hilariously bloody assassin/mercenary in a black-and-white manga art style?
Deadpool: The Soon to be R-Rated Anime?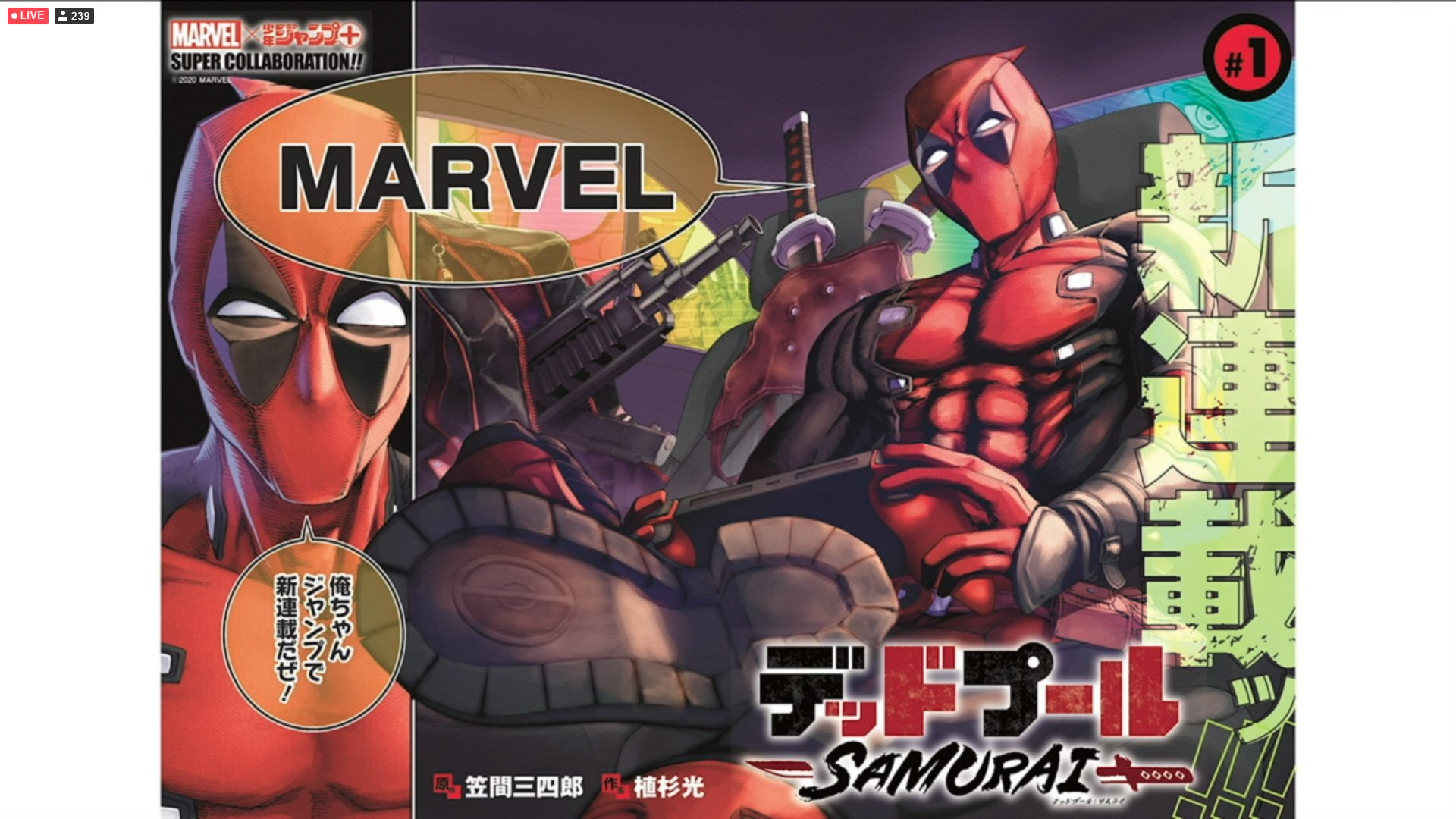 Does this mean that there's hope for a potential Deadpool anime from Viz Media? Odds are, it's looking very likely. Pretty much every Shonen Jump manga series got an anime adaptation at some point. It's a pretty safe bet that Deadpool: Samurai is going to get an anime adaptation one of these days. Depending on how popular and/or good this manga is, it might happen sooner rather than later.
And judging by that full color screenshot above, that Deadpool manga is looking pretty good. Funny fact: Deadpool refers to himself as "ore–chan" here. It's not a Japanese honorific I've ever seen used before. It's a mix of the manly "ore" and the feminine/cute "chan", making him give off the impression of a manly man who's also trying to be cute. Somehow, that fits him to a D.
Conclusion
Deadpool will get his own official manga series on Shonen Jump+ on December 10, 2020. Does that mean that we'll get an English version at the same time? We'll just have to wait for official news. Or you know, just check Shonen Jump's website on Viz Media 3 days from now. If he shows up there, we'll definitely know it.
Source: Comic Book