Hetalia fans, rejoice! The hit screwball comedy anime series is getting some pretty solid rumors that they're going to release a new season come 2021.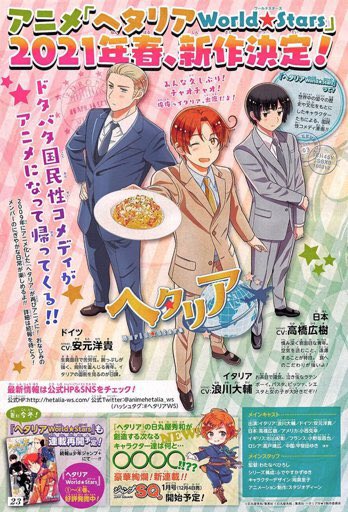 According to this image from an unidentified Japanese magazine (possibly Jump Comics), the seventh season of Hetalia: Axis Powers will be arriving 2021. Better yet, this new season has a name: Hetalia: World Stars. As of yet, there's no official confirmation if this is true, but the sheer number of sources reporting this plus all the apparently official images seem to suggest that this rumor is legit.
Return of the Hetalia?
If these rumors are true, then the latest season of Hetalia is based off of this manga series, also called Hetalia: World Stars. Truth be told, I've never read this particular manga series. But if it's anything like the original Hetalia, you can bet that there will be nationalistically screwball comedy going on here.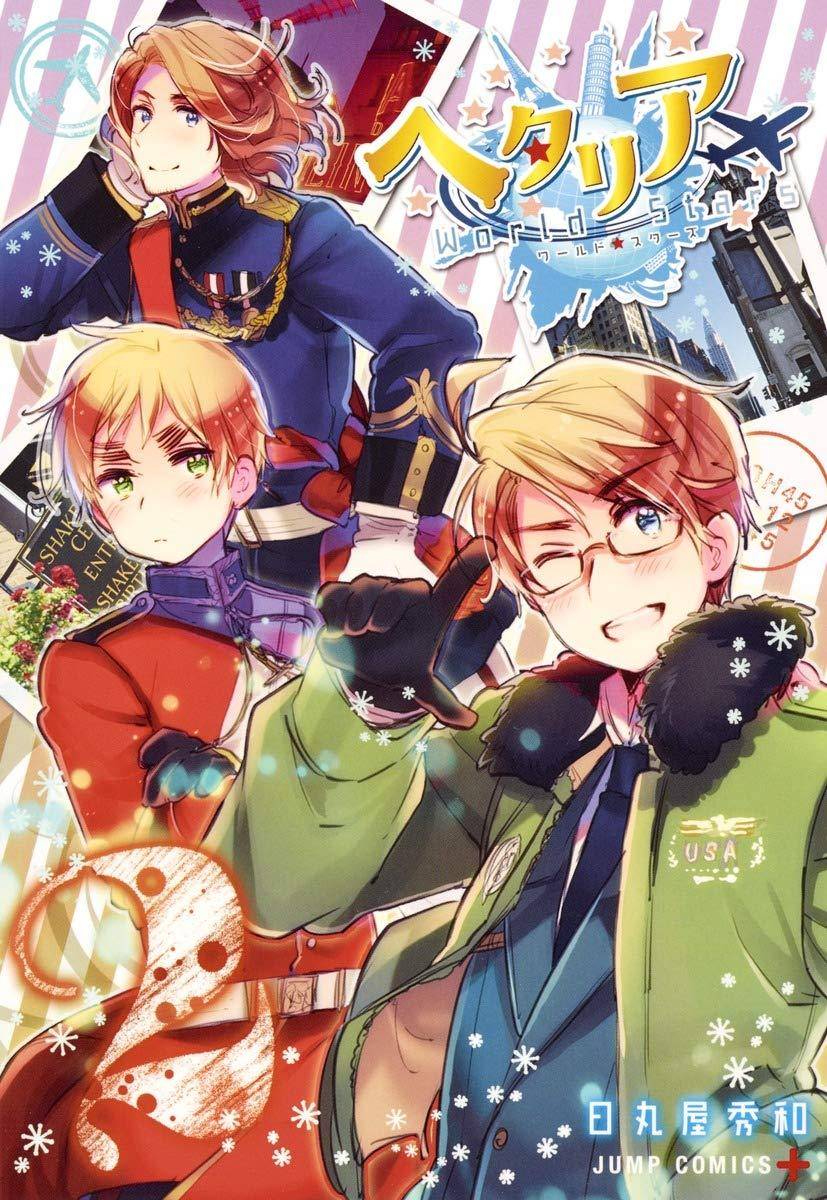 Seriously, if you're familiar with the countryballs webcomic…things, you're already halfway familiar with Hetalia. Now all you need to do is make them all hot young guys (with a couple token girls thrown in for kicks), give them personalities the Animaniacs wouldn't be ashamed of, and make the result into an anime. And there you have it.
But a word of warning about this rumored new season of Hetalia? Bear in mind that these are still rumors at the moment. We have had no official confirmation as of yet. So take this with just a pinch of salt.
Conclusion
The Hetalia: World Stars anime series may be arriving in 2021, according to the latest rumors. These are pretty strong rumors though, which is probably why the fandom is busy losing it.
I'd recommend waiting a bit for official news before you start celebrating yourself though. It might be a bit embarrassing if you get hyped up for nothing.
Source: Comic Book