Well, it appears that a lot of people really want this Razor Crest model from Hasbro's Star Wars Vintage Collection. Enough that Hasbro has added a third campaign bonus: little carbonite figures you can put in your own Razor Crest.
To give you all some background: back in September 25, Hasbro HasLab began a crowdfunding campaign for a large, hyper-detailed model of Din Djarin's Razor Crest ship from The Mandalorian TV series. And when I say "large and "hyper-detailed", I really mean it.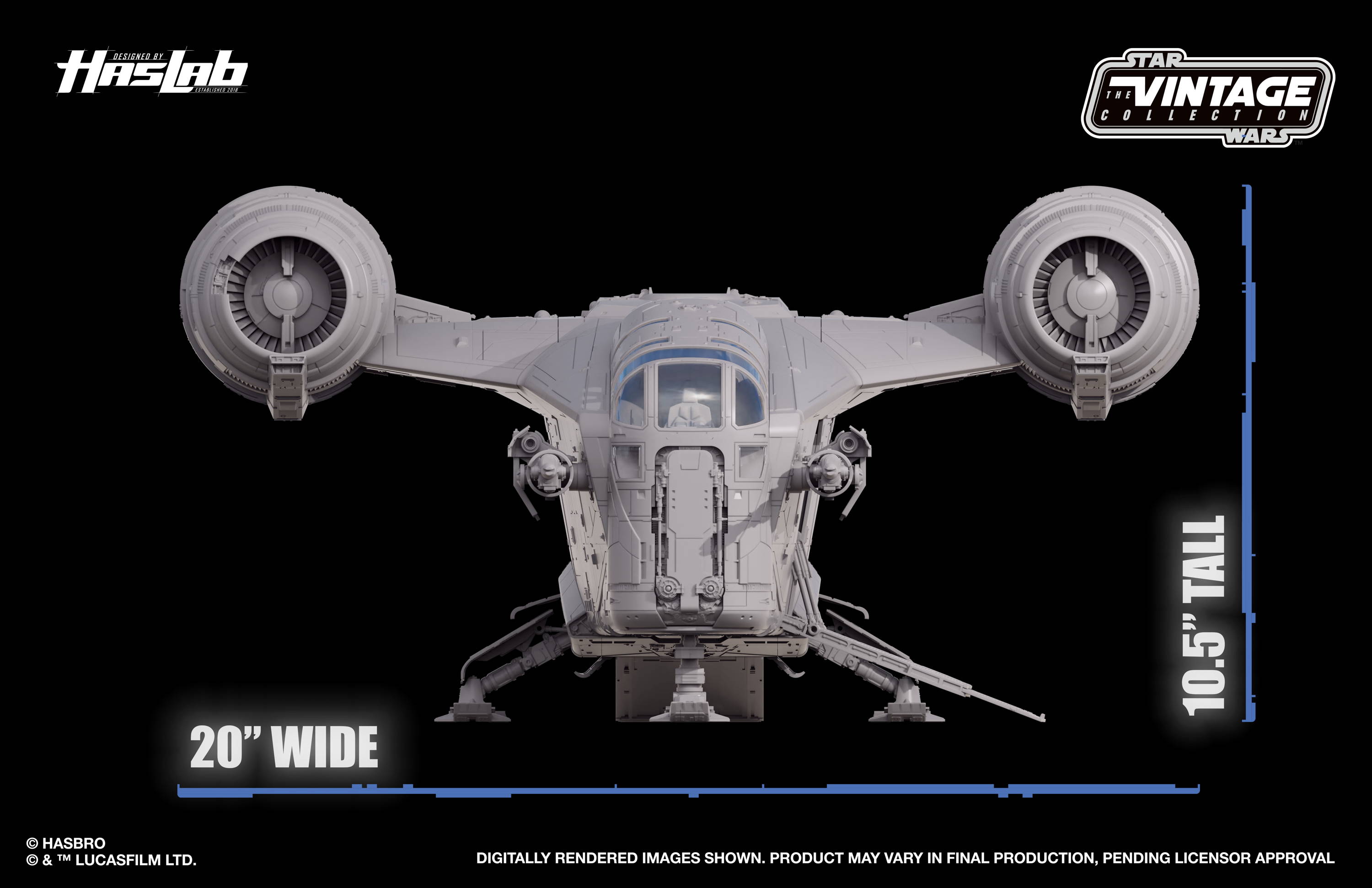 The entire Razor Crest model measures 30 in long (including the main guns), 20 in wide, and 10.5 in tall when she's sitting on her landing gear. Most of the ship's various parts are removable, and the cockpit and rear compartment both open up. Heck, the weapons locker in the rear compartment is even openable. You can actually remove those weapons to paint them. Yeah, this isn't a toy for kids. This is something for adult model hobbyists to paint every single part and display in a case.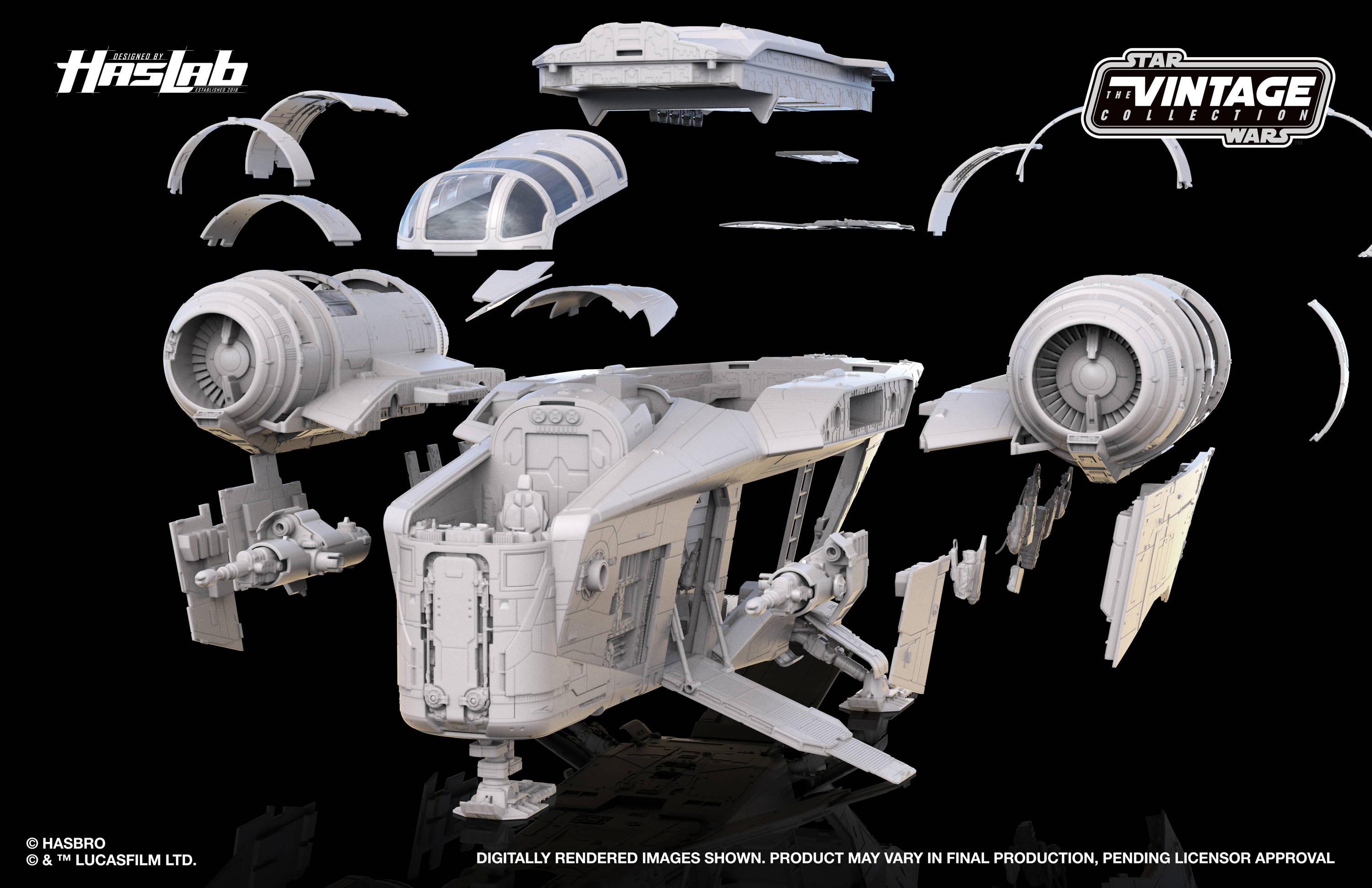 This Razor Crest Model Definitely Wants Your Wallet
Of course, with such detail comes a really hefty price: $349.99. No, I'm not kidding. That's how much you have to pay to get this Razor Crest model. Even worse, you can't actually get this model until enough 6,000 people have paid for it via that crowdfunding campaign Hasbro are going for it. Fortunately though, the campaign reached that 6,000 people already. In fact, they've more than reached it. The current number of backers as of the time of this writing stands at 10,965. Holy shit. I guess there are a lot of model enthusiasts out there.
To reward the backers, Hasbro's Haslab now has campaign rewards for reaching a certain number of backers. Those 4 carbonite figurines are just the third campaign reward for if the number of backers reaches 13,000.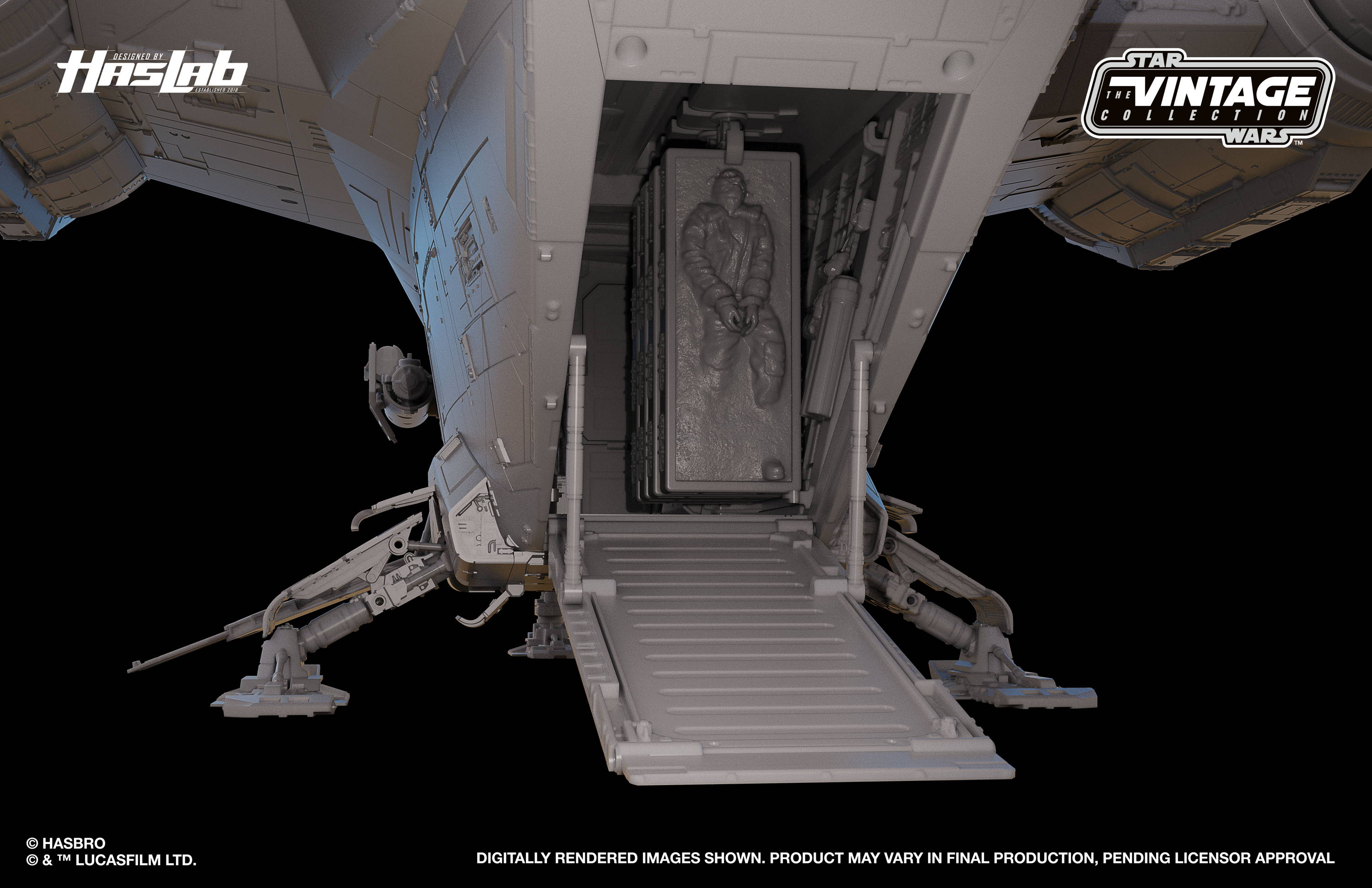 The other 2 campaign rewards have been unlocked already. The first was a detachable escape pod cover on the Razor Crest's dorsal side, complete with detachable escape pod. The escape pod itself can even be opened up to reveal its occupant.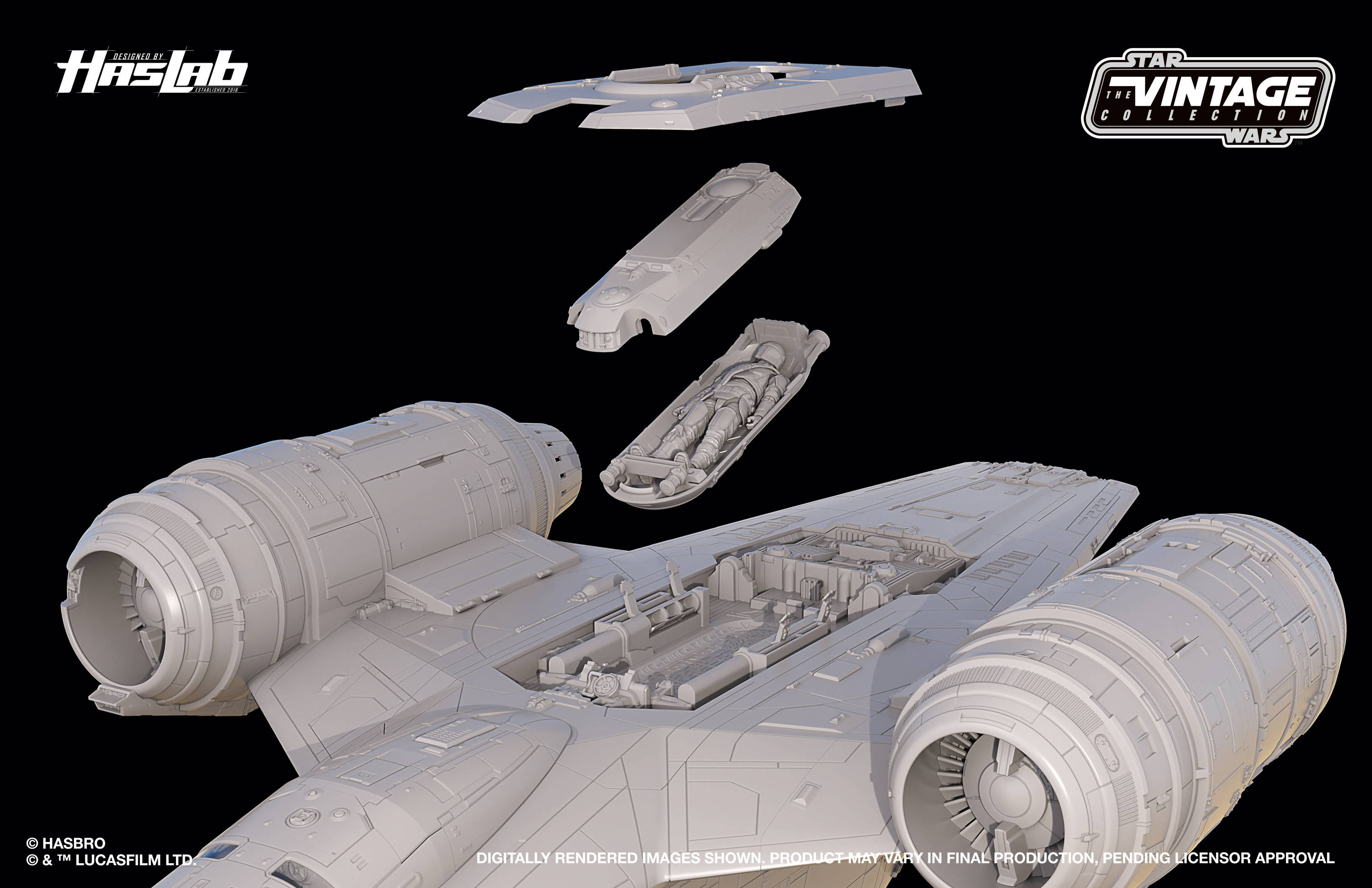 The second campaign reward was a Baby Yoda figure complete with hover pram to complete the scene. The hover pram's cover can even slide open or closed. Baby Yoda's arms are even movable so that you can pose him in whatever pose you want. Heck, the set even comes with a little bowl and ball, just like the ones he nommed on in The Mandalorian.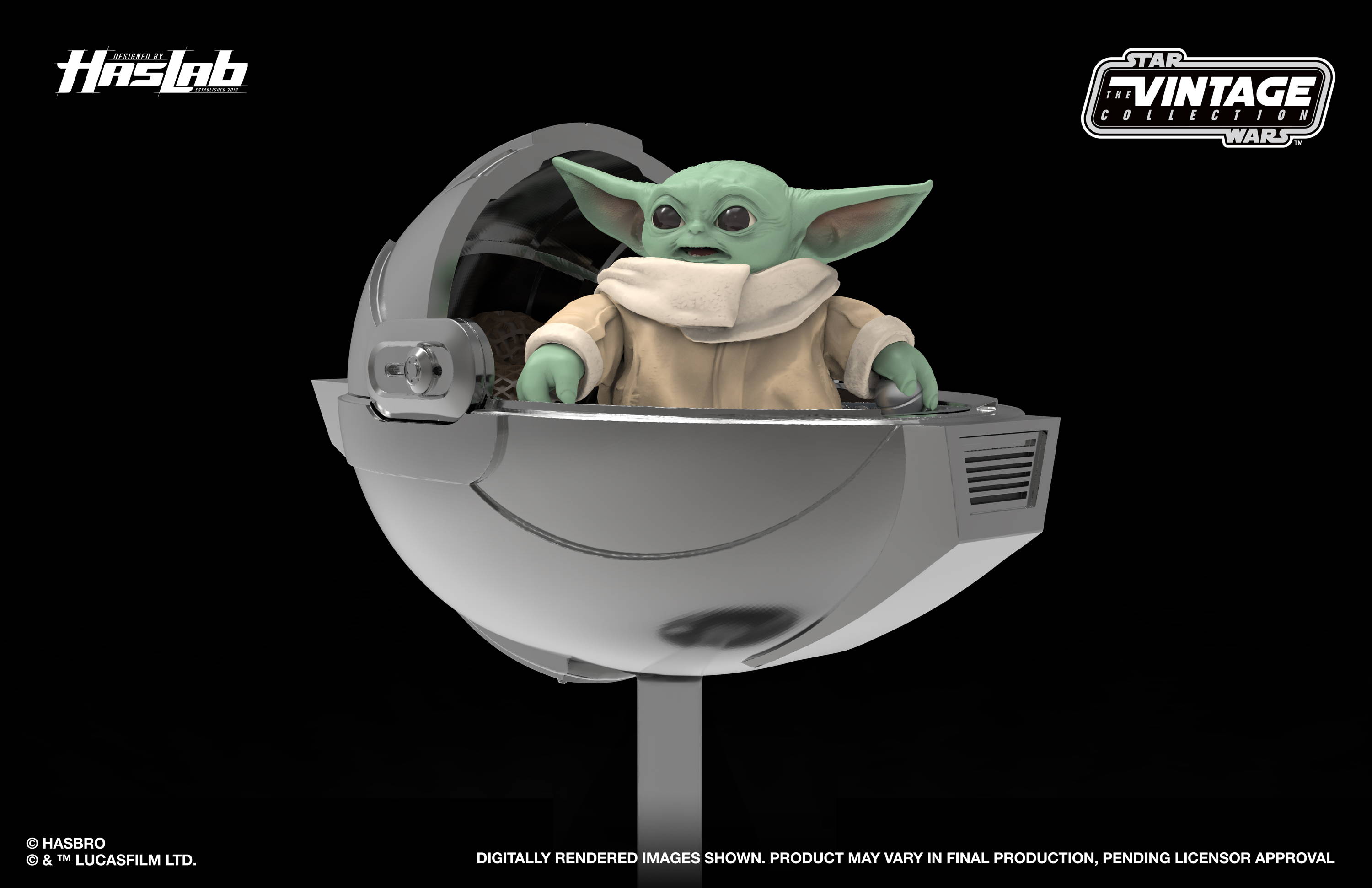 Conclusion
Hasbro's Haslab now has campaign rewards for their Star Wars Vintage Collection Razor Crest model crowdfunding campaign. Those carbonite figurines are only the latest in a series of campaign rewards. Perhaps more will be unlocked if the campaign reaches even more backers? In any case, the campaign will come to an end on November 9, 2020; so if you really want to pay $350 for these models, you might want to hurry.
Please note though that the Razor Crest models will only start shipping in Fall 2021. So even after the campaign is over, you still have to wait about a year to actually get this. If you have the patience (and the money) though, go for it.
Source: Hasbro Pulse