There is too much to watch. And I am nowhere close to watching it all. I am currently trying to watch the entirety of The Sopranos while I can still watch it on my Roku device. HBO is getting pulled from Roku devices at the end of the month for those of you that didn't know. So you better catch up on Westworld while you can.
But anyways, over the past couple years, I have become an HBO fanboy. And there are quite a few hidden gems that people haven't heard of, so I am your guide. Here is my list of HBO shows you probably haven't watched yet that you definitely should.
Animals
Created by Phil Matarese and Mike Luciano, Animals is an animated series that follows the lives of different animals living in New York as a terrible virus outbreak occurs among the humans. It's almost a little too spot on for the current times. Phil and Mike voice many of the animals in the show exchanging witty banter, mostly about the band 311. Animals is extremely funny and is not afraid to ask the real questions. Like Adam Sandler or Jim Carrey? There are quite a few impressive guest voices over the three season run such as Whoopi Goldberg, Anthony Mackie, Nick Kroll, Eric Andre, and many more. If you are in need of something to laugh at, this is a perfect choice.
Betty
Betty follows a group of women skateboarders in New York dealing with the complications of life. Stuff like abusive relationships, paying back a drug dealer, and finding a stolen backpack. The term "Betty" refers to the slang term of a young woman skater, hence the title of the show. Betty doesn't tell the most interesting stories or has the most complex characters, but it's main pull is its authenticity. The cast blend so well together and overall chemistry feels very real. Many shows try to force chemistry between cast mates and it can be blatantly obvious. But Betty captures a group of real life friends, and cements this friendship into an HBO program. Beware. This show will make you want to start skateboarding again.
Los Espookys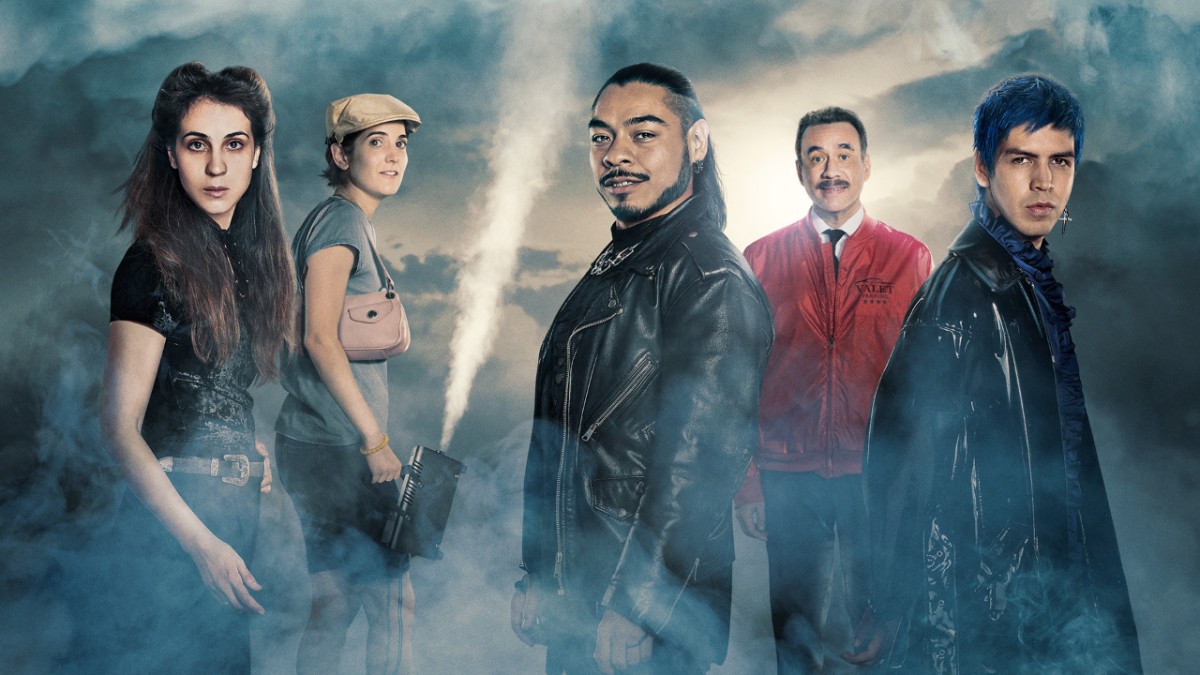 I know we all enjoyed Parasite, so I know that people shouldn't have a problem with reading a couple of subtitles to watch some content. And I think Spanish is a bit more common of a language for audiences to pick up on. But anyways, Los Espookys simply rules. The show follows a group of friends in the business of scaring people using prosthetics, costumes, and cheap effects. And because of their rather unique business, there comes a few peculiar clientele. This show is very silly and so unique. It is truly one of a kind. There are mermaids, exorcisms, you know, the usual things that scare people. Even if you are not fluent in Spanish, you will read some of the funniest jokes via subtitles.
Random Acts of Flyness
This show is difficult to explain. But all I know is that I enjoy it. Random Acts of Flyness is a mesh of music, sketches, and other visually mind-bending sequences that are sometimes hard to put into words. The show focuses on the perspective of black voices, with creator Terence Nance running things. Instead of giving you any hints about what you might see, I'd rather you just take a chance yourself.
Succession
Okay, this one you probably have watched, but it's still very good. Succession follows the Roy family, whose father is the head of a giant media conglomerate branching into the news, theme parks, and other things. The concept may sound boring, but the dynamics of the characters and dialogue are perfect. The situations and relationships feel like something out of a Shakespeare play. I think what I love most about this show is seeing rich people suffer. So if you're into that kind of thing, please watch.
And that's all I got. Yes, I have also seen Insecure, Westworld, and Euphoria, but those shows have gotten plenty of love. It's time for these shows to get some shine.
Have you seen any of these shows? What do you think? What are your favorite HBO shows? Let us know
For more lists and reviews, follow That Hashtag Show.