These past few months have been quite stressful to say the least. And more than ever, having a little distraction from all the madness in the world is important. So aside from solving thousand-piece puzzles and baking cakes, I've been watching a lot of shows. A LOT. And I thought I would share my some of my favorites that I feel aren't getting enough love. Here are my Top 5 Underrated Shows of 2020.
5. Robbie (Comedy Central)
If there's any hill I'm willing to die on, it is that Rory Scovel is the greatest comedian alive. If you watch any of his sets from Conan, I guarantee you will laugh more than you expected to. Anyways, Robbie, created by and starring Rory Scovel, follows a middle school basketball coach / ice cream scooper maneuvering through life's many challenges. Rory Scovel is effortlessly funny and displays plenty of heart. All eight episodes of Robbie are available to watch for free on Comedy Central's YouTube channel, so you have nothing to lose.
4. The Real Bros of Simi Valley (Facebook Watch)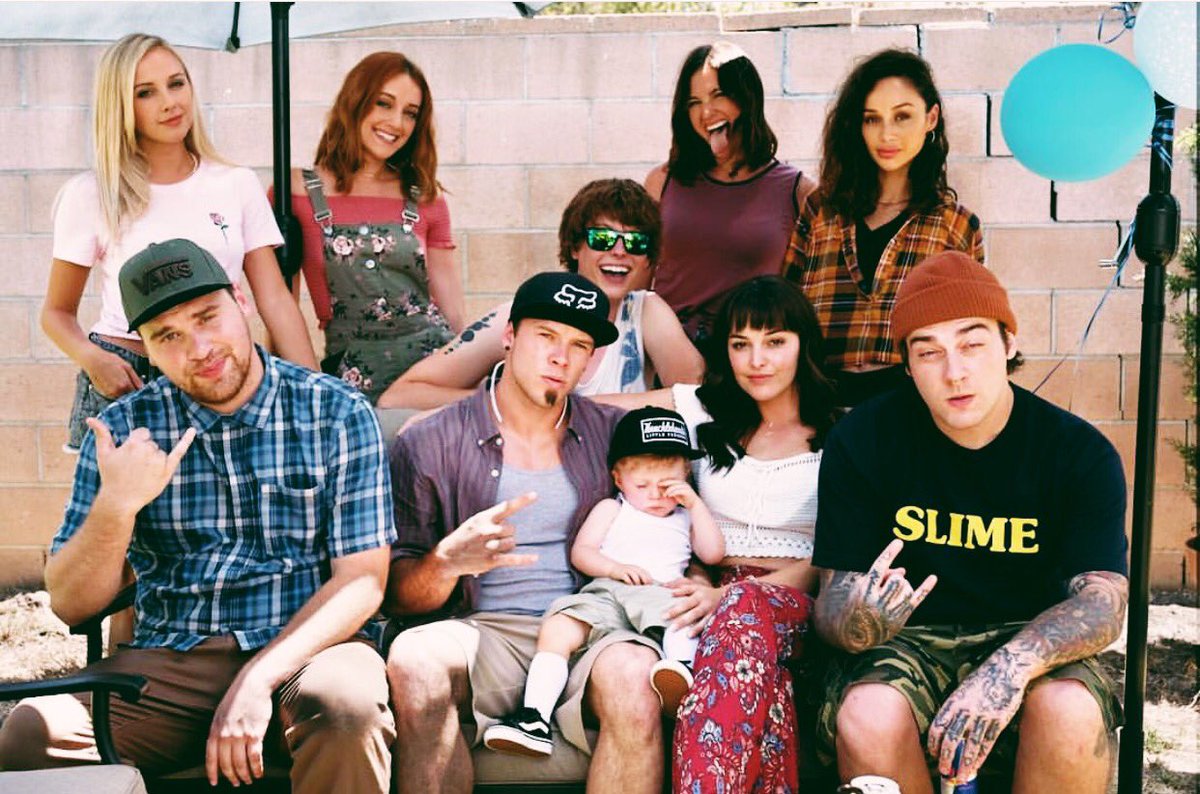 I think this show relies heavily on geographical humor, but being from Southern California, this show is definitely up my alley. The Real Bros of Simi Valley follows a group of bros in a fictional reality style show keeping up with the antics of running a skate shop and mad chill seshs. Created by and starring Jimmy Tatro, he embodies everything a bro from SoCal represents: chillin', vibin', and eating tacos. The last half of season 3 is currently in limbo because of production setbacks due to COVID-19, but you can catch up on the entire series on Facebook Watch. Yeah, I didn't know they had their own streaming service either. 
3. High Fidelity (Hulu)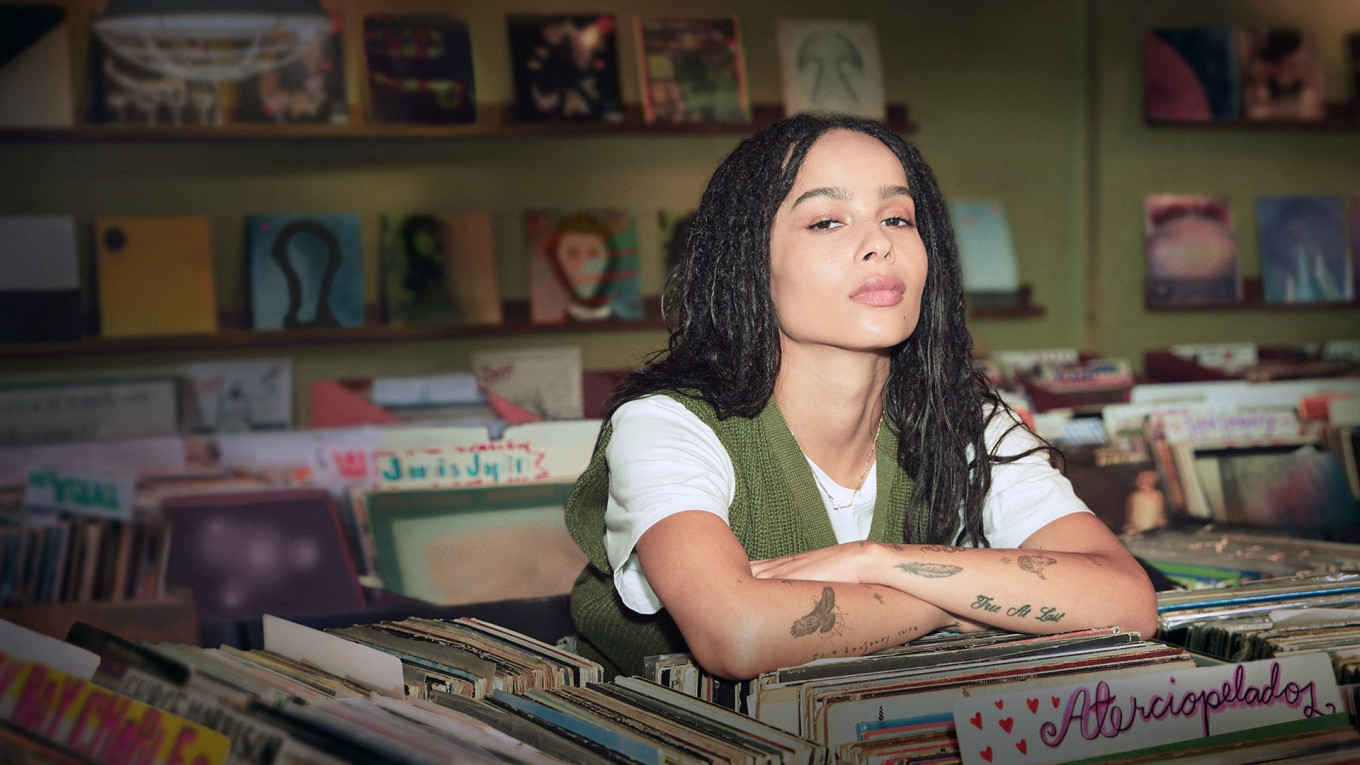 This show is for anyone who loves music. Or for anyone who loves Zoë Kravitz, which should be everyone. Loosely based on the 2000 film of the same name starring John Cusack, High Fidelity follows record store owner, Rob (Kravitz), as she fumbles in and out of love in Brooklyn. Even if you don't catch all the niche music references like Hot Chip, High Fidelity is a fun, feel-good watch. 
2. Ramy (Hulu)
Created by comedian Ramy Youssef, Ramy highlights the life of an American Muslim family living in New Jersey as they struggle finding a balance between their faith and Western ideologies. Ramy Hassan, played by Ramy Youssef, is a fictional version of himself who continuously tries to find any sort of meaning in life through women, porn, and God. With a Golden Globe for Best Television Actor in Television Series – Musical or Comedy, Ramy has been attracting quite a bit of attention. In fact, Season 2 struck gold with the inclusion of Academy Award winner Mahershala Ali playing Ramy's Sheikh for the season. Overall, Ramy is funny, heart-warming, and tells a story from a perspective that rarely has the spotlight in Western culture.  
1. The Midnight Gospel (Netflix)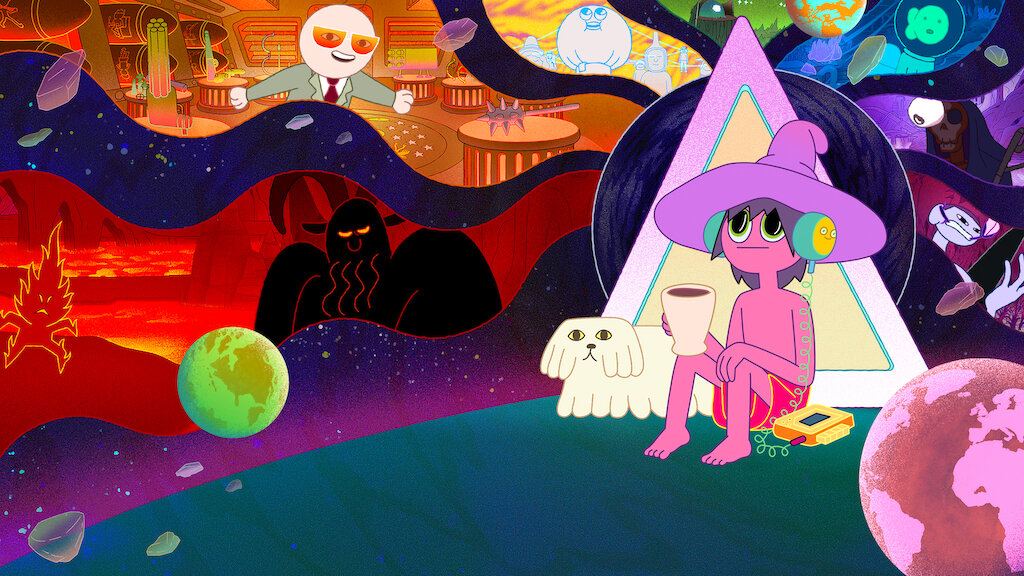 Created by comedian (I think you can see a pattern) Duncan Trussell and Adventure Time creator Pendleton Ward, The Midnight Gospel follows Clancy, a content creator traveling to different planets via simulator to interview different people and creatures for his spacecast (space podcast.) The show is colorful and psychedelic with unexplainable visuals and otherworldly characters. The Midnight Gospel is smart and feels as if you're listening to a podcast about life, death, and other hard-hitting topics. Just a few of the conversations that happen in the show revolve around drugs, spirituality, and human connection. This show is both nonsensical and thought-provoking at the same time. It's honestly like nothing I have ever seen before and I cannot recommend this show enough. 
And those are my Top 5 Underrated Shows of 2020. I know I definitely missed some shows. But asides from rewatching Community inter-spliced with new content, this is all I managed to watch. Let us know what your favorite shows of 2020 are. And let us know if you agree with this list. What are some of your underrated shows of 2020?
To keep up with all TV news and more lists, follow That Hashtag Show.