Amazon chief Jennifer Salke recently revealed in an interview at Sundance that the writers for the forthcoming Amazon Lord of the Rings series have been thrown in jail. Well not so much thrown in jail as incarcerated. Actually not so much as that come to think of it. More like incarcerated, as locked up, maybe not so much as locked up as locked away.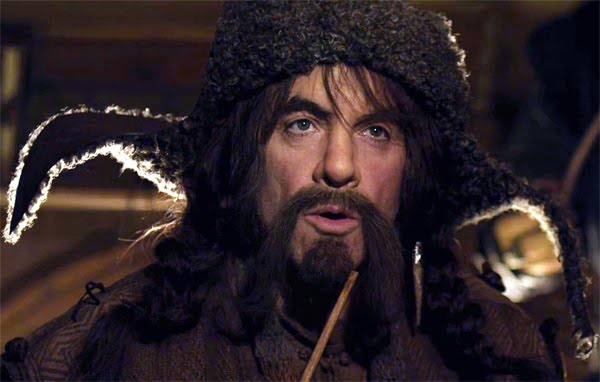 Well sorta. While she didn't quite explain it as Bofur might, she did have the following to say:
There's a fantastic writers room working under lock and key. They're already generating really exciting material. They're down in Santa Monica. You have to go through such clearance, and they have all their windows taped closed. And there's a security guard that sits outside, and you have to have a fingerprint to get in there, because their whole board is up on a thing of the whole season.

hollywoodreporter.com

Amazon is taking this Lord of the Rings series seriously. This will be one of their bigger launching pads in their quest to hang with Netflix and the myriads of other streaming services that are flooding the streaming waves. (Not the least of which will be Disney+)
Tolkien Family Supports New Lord of the Rings Project
It also sounds like the Tolkien family is backing this project with everything they have as well. Both sides are wanting this to be a top level project. Chief Salke had this to say about the Tolkien estate:
Totally. I mean, look at Lord of the Rings. We get behind a franchise in a major way. The Tolkiens are coming to New York, all those estate holders. The older ladies, who are now, I think, in their 80s and 90s. His daughters and the grandchildren, they're coming to New York, and Jeff Bezos, me, Jeff Blackburn, a team of us are going and they've invited us to a dinner and see some art, some creative work that they haven't shown the world yet.
The show is set to run for five seasons right now. There is little information on when among the four ages of Middle-earth it will take place. It will draw from all of the material J.R.R. Tolkien created and had laying around in various notes and short stories.
Theonering.net is saying season 1 will actually feature a young Strider (aka- Lord Aragorn, Heir to the throne of Gondor). Given Aragorn is 87 by the time we reach the movies, there is a lot of time to play with. In fact maybe we will hear the tale of Aragorn fighting along side Thenga, Eowyn's grandfather when Lord Theodin was a small boy.
There is so much room and material to play with, creators could go well past five seasons if they so chose. Let's hope locked rooms translate into full production soon.