The cast of Netflix's adaptation of Mark Millar's comic book series, Jupiter's Legacy, is quickly rounding out ahead of a May start of production. Recently our friends at Geeks World Wide broke the news that Josh Duhamel and Elena Kampouris were in talks and now we have learned that Leslie Bibb (Iron Man, Tag) has signed on in a lead role.
Bibb, who coincidentally is currently filming The Lost Husband with Duhamel, will play Grace Sampson, aka Lady Liberty, described as a "powerful goddess who balances her super powers with a warm and loving heart and is sharply intelligent." Grace and her husband, Sheldon (Duhamel's role) are the parents to two super-powered children, Brandon and Chloe (Kampouris's role), whose paths through life have come to disappoint their father. Andrew Horton (Doctors) in negotiations to play Brandon, aka Paragon.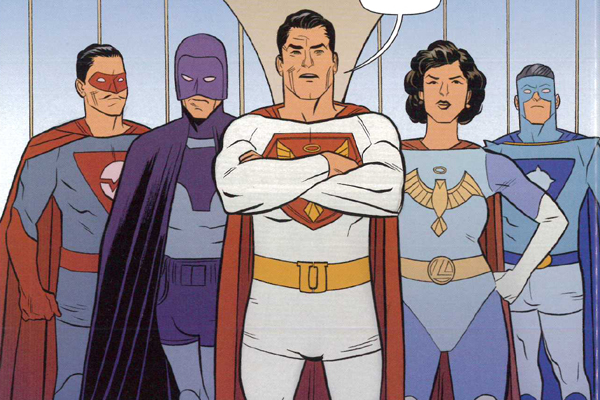 Jupiter's Legacy is one of many Millarworld productions in the works at Netflix as the streaming giant moves away from Marvel Television productions. It joins Reborn (starring Sandra Bullock), Huck and Empress among other comic book series set to be adapted as films and limited series. No release date has been set for Jupiter's Legacy which will be a multi-generational American superhero epic that follows the world's first generation of superheroes who received their powers in the 1930's. In present day they are the revered elder guard, but their superpowered children struggle to live up to the legendary feats of their parents. The series will be written and directed by Stephen DeKnight with Millar serving as an executive producer.